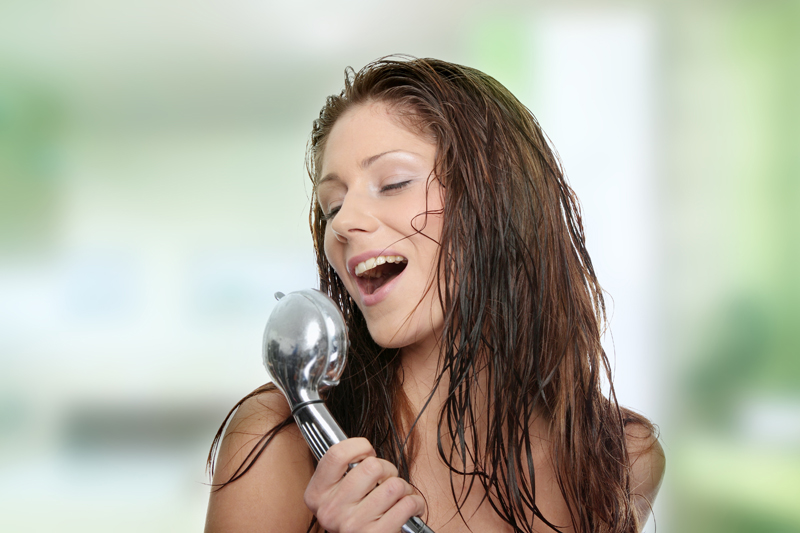 Bands can make their shows run smoothly and seem magically in sync and effortless, using cues to communicate onstage. Here are some useful cues commonly used by musicians in live performances.
If you are new to cues, talk in advance so your band members know what they will be.
Your attention, please!
A well-known cue to get attention is the hand raised with an upward pointed index finger. During shows, the band should be attentive to cues from the bandleader, and in some instances from any of the other musicians.
Calling the tunes
If you have an upcoming song that is not next in your set list, get the attention of your band members, and call out the name of the song and (if needed) the key to play it in.
Pass it on…
Say you are in the middle of a tune, and perhaps there has been a request, or for whatever reason, you just know there is a need to shift into a particular song. You need to get the message to the rest of the band. If the music is loud, this can present a challenge. You want everyone prepared, and minimal dead space between tunes. Ideally, first you would let a musician know who is not playing something crucial at the moment, perhaps a horn player waiting for their solo. That musician would quickly pass the info to another, and so on down the line.
Counting off the song
Usually the drummer does the beginning count, because she/he keeps the time. But any musician who knows the tempo of the song can do it. When you are counting off the song, make sure every band-member can hear you. Or use your raised fingers for a visual cue.
Most people count 1, 2, 3, 4 if the song is in 4/4 time. Count 1, 2, 3, 1, 2, 3 if in 3/4 time, or 1, 2, 3, 4, 5, 6 if in 6/8, etc. If you are recording your show, make the last number silent, if you don't want to hear it on the mix-down.
Sound person cues
Experienced, attentive sound people generally prefer hand cues over talking to them on the mic. It is better for the show. You can point at a monitor and then point your index finger up for more volume, or down for less. Point at an instrument and do the same if you want its volume changed. You can point at the mic or monitor, and then at your ear, if you want the sound person to know it can't be heard, etc. (If despite all your cues, you can't get them to respond, there is another hand gesture that is universally known.)
Keep going, or Turn around
You can spin circles with your index finger to let a musician know to play a longer solo or extend a section of a song. This cue is also used to let musicians know how many times a line is being repeated at the end of a song. Example: "So why not take all of me, I said honey, take all of me, now baby take all of meeee!!!"
Your turn!
When your musicians are taking turns playing solos, you can point to the one who is next.
Patter
Talking between songs can be entertaining, and can also fill space when songs are delayed. You may need to stall while putting a string on your guitar or batteries in your keyboard, etc. You don't want to allow doldrums and lose your audience. It can be helpful to get the attention of a musician or two and make a "talking hand" to let them know they should throw in some interesting patter to keep the audience's attention.
Speed up, or Slow down
Get your drummer's attention. Then move your hand up and down to show the tempo you want.
Volume
Get the musician's attention, then lower your hand, with palm facing down, to indicate they should reduce their volume. For a vocalist who is too loud, point to your mic (or theirs), and then lower your palm, or you can get their attention, go up to your mic, and pointedly back off. They'll probably get it.
Pointing at their instrument and raising your index finger up indicates they should play louder. (Using other fingers for this gesture will not get the same response.)
Smiles and subtle signals
Unobtrusive signals can help a band tighten up without the audience realizing it. For instance, you can smile and subtly put your index finger by your ear to remind a singer to watch their pitch, if it tends to waver at a certain section. You can move close and talk to a musician with mutual smiles as if you are sharing a fun confidence, when you are actually explaining why they shouldn't rap over the flute player's solo, or need to stop playing distorted heavy metal guitar during the wedding ceremony. The down side of this approach is that your musicians may worry when you smile. Make sure you all know you have good will and support each other, and your signals will be constructive.
Endings
Holding up a fist means the song is coming to an end. An emphatic downward thrust means a quick ending. Raising your arm with your palm up indicates to the drummer to play a drum roll and the band to build a crescendo to the end. Another ending sometimes used is the finger across the throat "kill it". This is especially appropriate for the ending of the Bunny Hop or the Chicken Dance.
Compliments
Thumbs up at a musician, of course, means you dig what they just did. Or else it means you hope they will give you a ride after the gig.
If you would like to listen to or purchase music by Sabira Woolley, here is her
Music Shop
.
You Should Also Read:
Good Musician Practice Habits
Playing Solos
Live Music And Audience Participation


Related Articles
Editor's Picks Articles
Top Ten Articles
Previous Features
Site Map





Content copyright © 2022 by Sabira Woolley. All rights reserved.
This content was written by Sabira Woolley. If you wish to use this content in any manner, you need written permission. Contact Sabira Woolley for details.