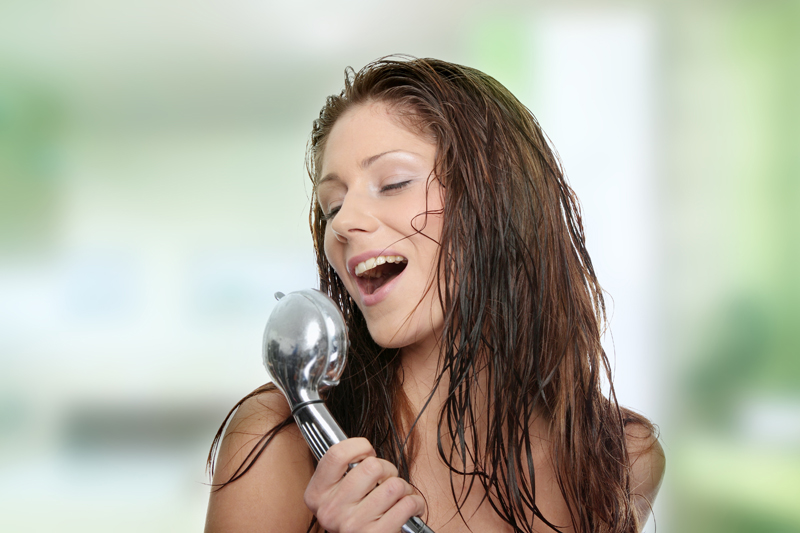 Some musicians have told me they have a superstition – if you arrange a photo session for the band, one of the members will quit shortly thereafter.
It can seem that way at times, but really it is just that life goes on for everyone, and structures, projects, organizations and groups, are ephemeral.
Whose decision is it?
Bands set themselves up in all kinds of ways. Some are partnerships of equals who share and share alike all expenses, payments and decisions. Others have a leader who hires side-persons. Some have agreements with managers who handle these important decisions. And there are all kinds of shades/variations in between.
One approach isn't always better or more fair than another. It depends on what makes the most sense in your situation. Some musicians or managers may be more integral for your success, because they invest more effort, time, money, experience and/or dedication than others.
Sometimes the partnership can evolve from one sort to another.
However your band starts, if it is going to endure, there are likely to be times when a musician will need to move on to other things, and you will need a replacement.
If you are a bandleader who hires side-people, you can make the decisions pretty much on your own. If your band is more of a partnership, you'll probably want to talk over what you are looking for in a new member and come to a consensus on your priorities.
So how do you go about getting good new musicians?
Network
Ask other musicians and music biz professionals if they know other artists who might be a good match for your band.
Go to clubs and watch other bands. If you like someone, see if they freelance. If they only want to work with the band they're in, they may still have some good recommendations for you. And it is beneficial to be attending and supporting your local artists (and nice for them to get some compliments from a fellow musician).
Advertise
Place ads on Craigslist, your local Reader or other local newspaper classified sections, and online musician sites.
Write a clear description of what you are looking for in your prospective band member(s) -
Examples:
Professional attitude, no illegal drugs, reads charts, available to rehearse 1x a week, able to travel…
and what you have to offer - music styles, location, if you are gigging, touring, recording or not, etc.
Prescreen
You might get many responses. Ask a lot of your important questions before meeting up. Be polite. (Remember, they are also prescreening you!)
Many musicians can direct you to their online audio recordings, bios, photos, and performance videos, or send you an EPK (electronic press kit).
All this can help narrow down how many people you will have to meet with and audition later, saving everybody time.
I recommend having an email account and/or phone number for initial contacts. You don't have to give every single stranger who reads your ad access to your personal info and location (and where all your band gear is stored).
Auditions
Auditions are ideally professional and friendly. Allow them to start with playing something familiar and comfortable. See if you are a good match for rapport and skills, and fun energy. Hopefully you will enhance one another's playing.
You want to encourage people to be at ease and confident, so you can see them at their best. It would be a shame if you rejected someone who performed poorly due to nerves, and later they blew you away performing in another band.
In some cases you can arrange for a musician to sit in with you at a gig as part of their try-out.
Remember, they are also auditioning you!
Listen to their goals as well as their sounds
Encourage them to express their hopes and plans. They probably care as much about their dreams and careers as you do about yours.
Share yours
Tell them clearly what you are looking for and expecting. Let them know what you plan to achieve, but try to avoid any promises you may not be able to keep.
Try to get a sense if they have a lifestyle and outlook that is a good fit to yours.
Commitment considerations
A highly skilled free-lance musician may perform with several bands, and may not always be available for yours. They will choose to stick with the one(s) most rewarding for their own enjoyment, goals and financial requirements. They may love your band the most, but have to make commitments "first come, first served", and keep their word to the first band even if you offer them another gig. They may also have little time for rehearsals. Of course, they may not need them much.
A relative novice with a compatible personality and outlook may not be as musically competent now, but could gain experience and knock your socks off in the future.
Credentials
Prestigious connections, education, names of famous artists they have played with are nice, but not as important as the qualities you identify face to face, and with your ears. Also, some people invent or puff up their credentials.
Professional Attitude

Reliability
Musicians who show up for rehearsals and gigs on time and well prepared are crucial for the band's success.
Team players and stars
Drive, passion to shine and perfectionism is ideally balanced in harmony with bringing out the best in one another.
It is important for a band-member to be willing to listen and learn, to take (and give) thoughtful constructive criticism, to know when
not
to play, to keep sound volume balanced with others, to play tastefully rather than showing off all the time, AND to pull out all the stops whenever it is their time to shine.
A musician with a great attitude who can learn is usually better in the long run than a musician who has great chops and a bad attitude. Of course, if you are in a rush for an upcoming gig, and you have to get someone who can play the tunes well right off, you may have to accept a temporary side-person who plays well but is weak in other areas.
When someone is not chosen
If the musician you have auditioned is not what you are looking for, there is no need to crush their hopes. Tell them in a considerate and constructive way. Treat them as you'd wish to be treated in similar circumstances. In some instances you may prefer to contact them at a later time with your decision.
Audition more than one
Even if you already like the first musician you audition, it may be smart to try out a few more, to see what they have to offer. The prescreening you did over the phone or via emails should keep this from being too burdensome.
Trial basis
In some cases you don't have to make a final decision right away. You can hire new musicians for upcoming gigs, and take some time to get to know them better. You may want to try out more than one musician for the same position for a while (be sure not to mislead any of them!).
It helps to have a back-up. People's plans and circumstances can change unexpectedly, and you don't want that to cause your band to fall apart right before a contracted performance. You may be glad you have an alternate or an understudy on hand!
A final note –
Since bands are ephemeral, like all life experiences… savor the moments! Cherish the sounds, the friendships, the unique personalities, the humorous quirks, the sheer beauty, and all the contrasts that lead you to choosing your course as an artist. Keep the love flowing for your craft, for your listeners, and for your fellow musicians! And have fun!
If you would like to listen to or purchase music by Sabira Woolley, here is her
Music Shop
.
You Should Also Read:
Write Your Musician Bio
How To Have A Great Home Recording Studio
Musicians - Reduce Your taxes!


Related Articles
Editor's Picks Articles
Top Ten Articles
Previous Features
Site Map





Content copyright © 2022 by Sabira Woolley. All rights reserved.
This content was written by Sabira Woolley. If you wish to use this content in any manner, you need written permission. Contact Sabira Woolley for details.