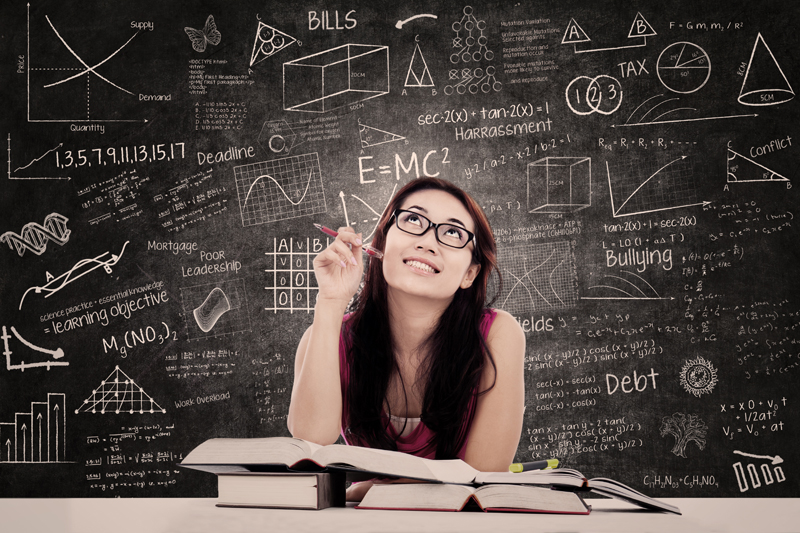 The Betsy DeVos vision of privatized public education pretends that choosing between a regular public school, a privately managed but tax-supported charter school, and a private school paid for by tax voucher presents as clear-cut a choice as that between whole milk and two-percent, or between Uber or Lyft.

I'm referring to these two comments made by the current Secretary of Education:

1. Everywhere in our lives, we get the chance to choose. Go down any supermarket aisle – you'll find an incredible selection of milk. You can get whole milk, 2 percent milk, low-fat milk or skim milk. Organic milk and milk with extra Vitamin D. There's flavored milk — chocolate, strawberry or vanilla — and it doesn't even taste like milk. They even make milk for people who can't drink milk. Shouldn't parents have that kind of choice in schools?

2. The truth is that in practice, people like having more options. They like being able to choose between Uber Pool, Uber X, Lyft Line, Lyft Plus, and many others. Or when it comes to taking a family trip, many like options such as Airbnb.

Choices like these are not the equivalent of choosing a school.

Choices as to which milk or which transportation service or hotel accommodation to buy are easy.

When it comes to milk, we choose on the basis of health considerations or personal preference.

When it comes to transportation and hotels, for most of us, the choice rests on price. How much do they cost? Will I have enough money over to pay the electric bill? Can I even afford to take a trip?

Secretary DeVos has a net worth of five billion dollars. She's a bit hazy on the needs and opportunities for choice among the rest of the population.

(According to census figures, 54% of the US population have an annual income of $60,000 or less. Forty percent have an income of $40,000 or less. Fifteen percent earn from $1 to $20,000 a year.)

What will be the choices under the DeVos vision of privatized public education funded by tax money?

1. a regular public school
2. a privately managed charter school
3. a private school paid for by tax voucher
4. online instruction

Unlike milk choices, which can be made on the basis of the label, this set of choices is totally opaque. Which public school? What kind of charter school? What kind of private school? Who will supervise the child's online instruction?

Contrary to the negative hype, most regular public schools are not pits of failure. Regular public schools in affluent neighborhoods are well resourced and effectively staffed. Many public schools in low-income neighborhoods do an extraordinary job against huge odds. The least effective public schools could be improved with more effective leadership and adequate resources.

Some charter schools are as effective as the best public schools. Most are mediocre copies of the public schools, but without the protections. Many have been closed down because of ineffectiveness or malfeasance.

Private schools vary. In one California private school, students live in shacks they build themselves, cook two meals a day, and study poetry under the trees. In others, students study Latin and Greek in preparation to attend prestigious universities. In still others, the Bible is the principal textbook, evolutionary biology despised, and religious conformity strictly enforced.

At present, 33,619 private schools serve 5.4 million students. Private tuition in these schools ranges from $8,000 to $44,000 per year. Parents who have the expendable income have every right to send their children to them.

Public schools number about 100,000 and serve 50.3 million students. Here the majority of Americans receive their educations.

Public schools vary in quality and effectiveness, but they are the best things going for the majority of the nation's children. Their success in educating specific children depends in a large part upon the parents of those children.

Parents have more control over what the public schools can be than they seem to realize. Many of the most oppressive aspects of US education exist because of the efforts of small but determined special-interest groups.

Instead of abandoning the local public school for the unknown quantity of privately managed charter schools, parents would do better to organize with like-minded people in their districts and strengthen the schools they have.

Public education can be improved without turning it over to entrepreneurs whose primary goal is to profit at public expense.



Related Articles
Editor's Picks Articles
Top Ten Articles
Previous Features
Site Map





Content copyright © 2023 by Maeve Maddox. All rights reserved.
This content was written by Maeve Maddox. If you wish to use this content in any manner, you need written permission. Contact Maeve Maddox for details.