Enough of the College Hype Already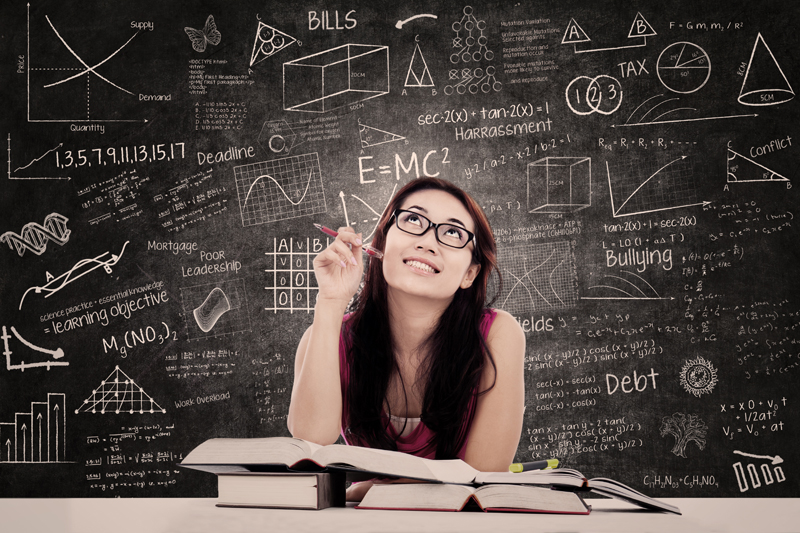 For years, I've complained about what I call "the college hype" used to brainwash US parents and school children.

An insurance ad that annoyed me particularly when it ran showed two couples with very young children playing on the floor. One couple had already bought a policy to establish a college fund for their infant. The father of the other child said he'd get one too. Then he turned to the little girl on the floor and declared with great firmness, "You WILL go to college!"

My thought was, "What if she doesn't have the aptitude or interest? What if she wants to be a banker or a welder or a hairdresser?

The constant barrage of "You WILL go to college" from professional educators, insurance sellers, loan companies, teachers, and others has spread a variety of ills. Here are few.

1. Students who lack an aptitude for university studies go anyway and fail to graduate, wasting time, money, and self-esteem.

2. University standards are lowered to permit poorly prepared students to enroll, struggle through, and obtain a degree without actually becoming educated to a university level.

4. Young people graduate with crushing debt loads.

5. Employers require college degrees even when the jobs they want filled can be done by high school graduates.

6. Elementary and secondary education has been skewed because of the assumption that every child "will go to college." Instead of providing all children K-8 with fluent reading, writing, speaking, and math skills, they sprinkle inappropriate college-focused activities in every grade, beginning with kindergarten, taking time away from skills that ought to be the focus of the early years.

7. Most high schools have dropped shop and automotive courses to concentrate on college-prep, to the detriment of students who would prefer a nonacademic career path.

The current population of the United States is 323 million. About a third hold a bachelor's degree or higher. Considering the fact that only about a third of occupations actually require a four-year degree, that's about the right proportion.

Instead of harping on "college for every child," educators should focus on providing every child with quality education K-8.

Every year, about 1.2 million teens drop out of school. That's about 7,000 a day. Every thirteen years, about 15 million citizens with less than a high school education are added to the workforce and voter rolls. If they've had less than a quality K-8 education, they are barely literate.

About 20 million high school graduates do go to college every year. About 6 million of them will drop out after the first year. Altogether, 10 million of the 20 million will not complete a degree.

Realistically, only a small percentage of the population participates in higher academic education and even a smaller percentage of those succeed at it.

The constant focus on the importance of "college" has created a mistaken notion that the only possible goal for an intelligent, ambitious student is to graduate with a four-year academic degree. As a result, an estimated 600,000 upper level jobs in manufacturing go unfilled because qualified, ambitious people do not apply.

It's time that parents, educators, and employers wake up. Intellectually curious children don't have to be brainwashed to want to read and learn. All they need is a really good elementary education K-8 to equip them with the learning skills and information that will enable them to follow the career path that fits their interests and aptitudes.

What is a "good elementary education"?

One that produces a thirteen-year-old who can behave civilly to school staff and fellow students, can speak and write a standard form of English, understands how to use basic math functions, knows how to find information in reliable sources, and has acquired a general notion of history, natural science, and civics.

At the K-3 level, teachers need to stop pretending that children ages 5-9 should be subjected to writing workshops and other activities suitable for older students. Instead, their days should focus on civil behavior, writing and reading skills, vocabulary, arithmetic, nature walks, music, art, and stories.

At the teacher-training end of the educational process, colleges need to raise admission requirements for prospective teachers. Mediocre students are likely to become mediocre teachers. No one should be a teacher who hasn't mastered a subject and who doesn't like to read and learn.


Related Articles
Editor's Picks Articles
Top Ten Articles
Previous Features
Site Map





Content copyright © 2023 by Maeve Maddox. All rights reserved.
This content was written by Maeve Maddox. If you wish to use this content in any manner, you need written permission. Contact Maeve Maddox for details.