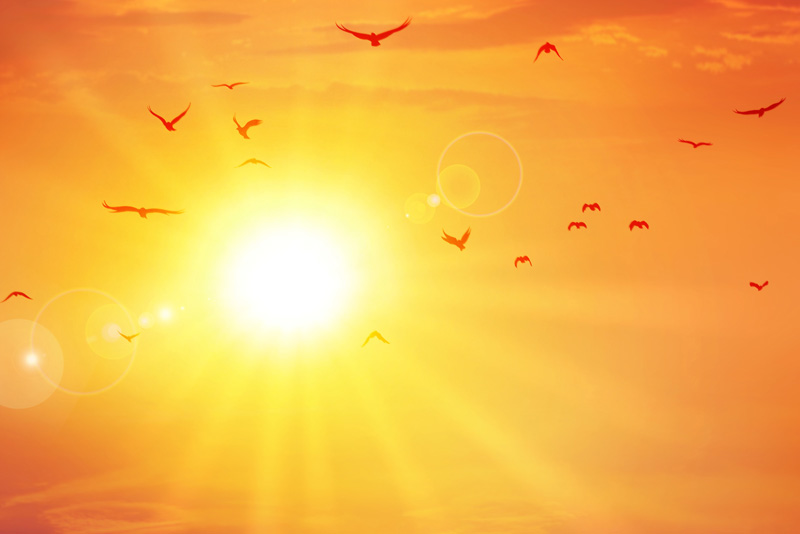 Have you ever been forgotten? You were forgotten by someone you cared about and to whom you were always a good friend. It is crushing to think that they could walk away without a thought of your welfare.
Have you ever thought that God has forgotten you? You may have been serving faithfully for a long time. It isn't that you want to be paid for your Christian service but a little recognition would be nice. Have you wondered whether your contribution is too unimportant to be remembered?
There is a woman mentioned in the Bible, in Luke chapter 2, who served the Lord for a long time. Her name was Anna, the daughter of Phanuel of the tribe of Asher. She was a prophetess. Prophets and prophetesses devoted themselves to serving God. Because of their close relationship with God, they were able to speak His word.
The Bible says that Anna had lived with her husband seven years after their marriage and then she was widowed. It had been a long time since she had had a husband. Now at 84 years old (*see below), she spent all of her time in the temple, fasting and praying. She worshipped the Lord day and night. Chances are, Anna never received recognition or payment for her service. She did what was expected of her year after year. However, God was about to give her a special blessing.
Jesus had been born. He was just over a month old when Joseph and Mary brought to him to the temple to present him to the Lord. This was required by Law for every first born male. God gave Anna special insight into who this baby was. She gave thanks to God for the child and spoke about him to all who were looking forward to the redemption of Jerusalem. He was the answer to an ancient prophecy. I wonder how many people believed the old woman when she told them she had seen the Messiah? Whatever her listeners thought, she knew. God had given her the privilege of beholding His face in this tiny baby. What a joy it must have been to proclaim that the Savior had come.
Anna had lived with disappointment. Having been married only seven years, she was a young woman when she was widowed. But now, in her old age she spent her time praying, worshipping and serving her Lord. There is no retirement age for worship. We are called to serve and to worship until He comes back or He calls us home. Is there a better life than that?
Developing a closeness to the Father is the most fulfilling relationship anyone can have. He fills the emptiness and makes up for any loss. After many years of thankless service, God blessed Anna by bringing the new born Messiah to her.
(*)Some translate this text as "she lived 84 years after being widowed." If that is true Anna was over 100 years old when she was blessed with seeing the Messiah.
Anna's name means gracious.
You Should Also Read:
Miriam
Deborah
Lot's Wife


Related Articles
Editor's Picks Articles
Top Ten Articles
Previous Features
Site Map



Follow @LynneChapman
Tweet





Content copyright © 2021 by Lynne Chapman. All rights reserved.
This content was written by Lynne Chapman. If you wish to use this content in any manner, you need written permission. Contact Lynne Chapman for details.