Award-Winning Songwriter/Author Jeanni Gould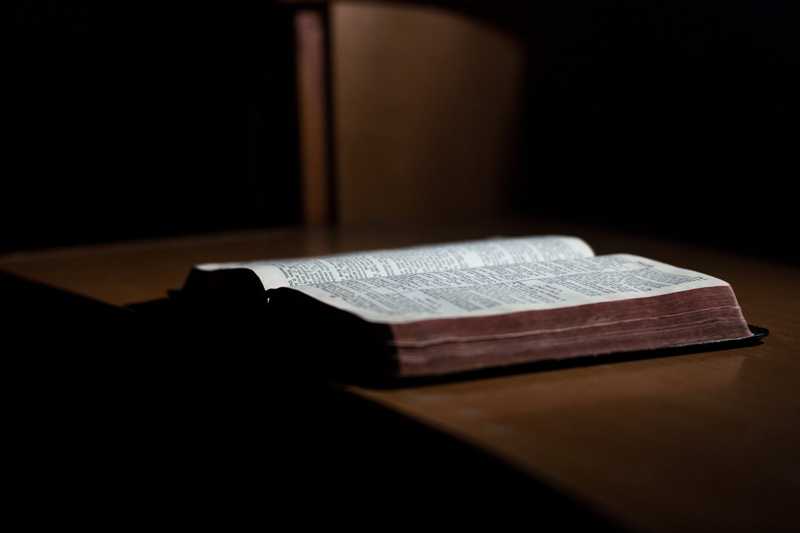 Jeanni Gould has produced, in conjunction with Covenant Communications, one of the most peaceful recordings I have heard. She has titled it, "We Are Daughters: Songs of Faith and Inspiration."

She took some time with me to answer questions regarding this project and what brought it about.

C.S.: Tell us a little about yourself.

JEANNI: Blessed with loving and righteous parents, I am a surprise strawberry blonde in the middle of a dark-haired family of nine. I seriously want to be like my mom when I "grow up!" Right after college I married Brian, the person I most admire in the world and the love of my life. Together we have bright, talented, and way-too-strong-minded children! My heart (and my eyes)
overflow with gratitude for blessings beyond expectation.

I believe in working toward your goals and dreams, even when it take great courage -- I have climbed some high mountains. For example, my best friend from high school and I planned to travel to Europe. Instead, she got married so I went to Europe – by myself!

I've been rappeling and hang-gliding. I wrote a book and sent it off to a publisher. I took up snowboarding a few years ago – mostly to give my kids a way to show me up! (I'm pretty bad.) Best of all, I am the mother of teenagers. I think bravery is in that job description. And my recipe for life? "It is amazing what you can accomplish if you never sleep!"

C.S.: Tell us a little about your most recent project.

JEANNI: My music CD WE ARE DAUGHTERS: Songs of Faith & Inspiration just delights me. This is a collection of 14 songs to lift your heart and inspire your soul. There is great variety here, from "Song of the Heart", a short (1:24), bright a capella piece, to the gospel ballad "Come to the Savior", to the reverent and powerful male/female duet "Make Us Holy." This last song has been compared to "Prayer," the gorgeous Charlotte Church/Josh Groban duet. There is even a mother/daughter duet, written in honor of my beautiful daughter Megan. WE ARE DAUGHTERS is music especially created for women of all ages (although I hear some men are buying it on the black market -- grin).

The artists involved in this project amaze me: five vocalists, primarily the fabulous Alicia Marie Morgan and marvelous Ben Haacke (the voice and force behind the mens' a capella group INSIDE OUT), two guitarists, two violinists, my dear friend Becky Lowe as flutist, and of course me on the keyboards, guitar, etc. Reviews of both the messages and the music have been powerfully positive. Four of the songs on the CD have won national awards!

Music for me is a work of joy. To quote from the lyrics of "Celebrate" (a 2002 award-winning song):

All sing 'Alleluia! Voices ring in song
All sing 'Alleluia' sweet and strong!
Singing with joy, we celebrate, praising the Savior.
Singing with joy, we celebrate, praising the Lord.

C.S.: I've heard the song. It is indeed beautiful. Please share your reasons for writing music the way you do.

JEANNI: There is a story behind this: the Christmas I was seventeen, I felt a strong prompting to give a gift – a personal and loving gift to the Savior. I knew He would most desire a life of perfect obedience; but I took an easier route and wrote a song for Him. I felt joy and tenderness as I reverently created a song about the circle of love that Mary, Joseph, and Heavenly Father made around Jesus.

Ever since that moment, all of my music has been given as an expression of my faith in Jesus Christ and Heavenly Father. I MUST create music. Melody flows through my head in my sleep; lyrics burn at the edge of my mind. There are times, such as when I wrote "If You Love Me," that I feel the song comes straight from heaven.

C.S.: Tell us about the moments recording this CD.

JEANNI: Let me tell you the story about "Ask in Faith," the first song on the WE ARE DAUGHTERS CD. The scripture that inspired this song is clear to every LDS person – the famous verses from james: "If any of ye lack wisdom, let him ask of God . . . ." But I wanted to take it a little further than just asking," and also apply it to my life and struggles. I worked carefully to pack meaning into every phrase of the lyrics.

[C.S.: I invite our readers to listen to "Ask in Faith" and also read the lyrics at https://www.geocities.com/jeanni_gould -- click on the CD cover.]

Vocalist Alicia fell in love with this song the first time she heard it. She was very concerned about being able to express the message as she sang, so she invited her older sister to attend the recording session (as we all know, sisters will tell you the truth). Her sister Jennifer has a musical ear and a giving heart, and I appreciated her being there. As Alicia sang the song, Jennifer began to weep, so moved with the spirit. I had to wipe my eyes as she sang, as did Alicia as she finished several takes. At the end, there was kind of a hush, and then David, the audio engineer, turned around at his computer console – also with tears in his eyes. You just feel it, when something is right and beautiful.

C.S.: Is this, then, your goal as a composer and lyricist? To move people to such moments?

JEANNI: I feel such a strong calling to express the faith that burns within my spirit. I have no audience or commercial goals in mind whatsoever as I write – what you are hearing is simply my heart.

C.S.: You mentioned earlier about writing a book. You've actually written three. Please share with us what those books are and who they are for.

JEANNI: Yes, earlier I mentioned sending a book off to a publisher. I roll my eyes now, as I truly had no idea what the publishing world was like! But fortunately that book (co-written with Rebekah Lowe) was accepted and published by Covenant Communications. It was later published as a CD-ROM, including recordings of 10 beautiful new songs for young women (sung by actual teens!). Two other popular books and CD-ROMs (with music) have been written from my amazingly fun experiences as a young women leader. All three books support the church's excellent program for young women, plus everything in the books (including sheet music) can be copied for ward use (how nice is that? ;-)

The books are:

TEN TERRIFIC PROGRAM for New Beginnings & Young Women in Excellence
MIDWEEK TREASURES for Young Women (activities for YW and YW/YM)
PERFECT PROJECTS for Personal Progress (for the new personal progress program)

[C.S.: Just a note – currently Jeanni's PERFECT PROJECTS is the best-selling YW book at Deseret Bookstores nationwide.]

C.S.: The Lord truly has blessed you in your talents. You also have a wonderful family. What is your goal as a wife and mother?

JEANNI: May I just say that I have the best husband in the world!? He is so close to perfect, I am trying to push him over the edge. ;-) He is brilliant, a great listener (which is good – I am a great talker), and is truly without guile. He is supportive of my dreams and is in all ways a man of integrity. I pray our children grow up to be like him. My daily slogan is: "Prepare, prepare,
prepare . . . and then be flexible, flexible, flexible.

C.S.: What has been your biggest challenge as a mother? How have you solved that?

JEANNI: My son Andrew, at age fifteen, was diagnosed with clinical depression. I believe there is nothing more frightening than to think you may lose your child's soul. Life is a constant struggle against pain for him. It is hard for me to comprehend, because my life is blessed and my outlook is bright. But have you heard of "the prayer that never fails"? The prayer that never fails
is simply this: "Thy will be done."

When we reach a valley we cannot bridge, we must put it in the Lord's hands – and then trust and pray and love with all our might. The song, "Feed My Sheep" is for my son; also "Come to the Savior," with the lyrics:

Call His name in your darkest hour,
Receive His great redeeming pow'r.
Come to the Savior, your Brother,
Your Counselor, Your King;
Come to the Savior, the Might God,
The wonderful Prince of Peace.

C.S.: Anything else in the works?

JEANNI: Some of the new songs I have been writing are just bursting to get out there, so I imagine (I hope) you'll see a new Jeanni Gould music CD in another year. I have quite a few award-winning songs that have not yet been recorded. I can't wait!

C.S.: Do you have a favorite scripture or motto?

JEANNI: Oh, let me tell a story about my daughter: A few years ago my daughter Megan, age about 13, came carrying her scriptures into the living room where I was playing the piano. She said, breathless with her new discovery, "Mom, I've found the most beautiful scripture! John 14:27 – 'Peace I leave with you, my peace I give unto you . . .'" Then she asked, I love this message. Would you please set these verses to music for me?" So I wrote the music for "Peace".
It is the only song where the lyrics aren't mine – they are the Lord's!

[C.S.: LDS Music World chose Jeanni's song, "Peace," as song of the week during December 2003. You can listen to the entire song for free at: https://www.ldsmusicworld.com/artists/jeanni_gould.html .]

My motto for life is, "If you believe you can do something, you are right."

C.S.: Please share with us your feelings about the restored gospel of Jesus Christ.

JEANNI: I know absolutely that our Savior Jesus Christ lives and that He knows us and loves us – each of us by name. I feel so much joy in this assurance, especially when I witness the glory of this world He has made for us. As I wrote in the song, "There is a Light":

There is a light tonight, up in the heavens.
As I look to the sky, I feel His presence.
The wind, the fragrant pines, the forest's rustling of leaves,
All show the He created me, as he created these.

I believe in prayer as the true conversation between a loving Father and his daughters and his sons. My music is my prayer to Heavenly Father, asking for strength, pleading for increased faith and rejoicing with gratitude in his gifts. In lyrics to "The Journey," I wrote:

We are on a journey far, and we have just begun;
Yet our path is one of joy, for we are traveling home,
For we are traveling home.

[C.S.: All lyrics are copyrighted by Jeanni Gould and permission must be sought to use them by writing chouettes@juno.com.]

* * *
I am greatly appreciative of Jeanni's time which she has taken to share her thoughts, talents and testimony with us. May the Lord greatly bless her for all she is doing to bless the lives of so many. Please feel free to click on the links in the upper right corner of this screen to visit her website and to hear her music.







You Should Also Read:
To hear Jeanni's music
To order Jeanni's music
Jeanni Gould's website


Editor's Picks Articles
Top Ten Articles
Previous Features
Site Map





Content copyright © 2021 by C.S. Bezas. All rights reserved.
This content was written by C.S. Bezas. If you wish to use this content in any manner, you need written permission. Contact C.S. Bezas for details.