Adoption: An Answer to Prayer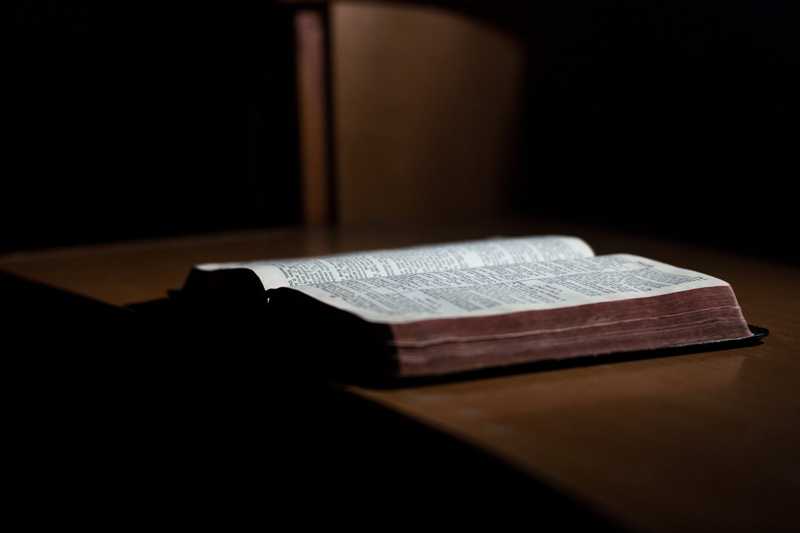 I met Kristi Corless through an LDS Musicians group I belong to. When I found out about her amazing adoption story and new CD, I wanted to know more. She was kind enough to open her heart and answer my questions.

C.S.: Please tell us a little about yourself.

KRISTI: I'm the youngest of 10 children; 7 girls and 3 boys. I've lived in Roy, Utah all my life. I married the most caring, loving and supportive husband ever on Nov. 6th 1998. He's ten years older than I am; we both love children so much, we wanted to start our family right away. The Lord, however, had other plans for us. Three and a half years later, after two surgeries to clear out my endometriosis, artificial inseminations, and drugs, enough was enough and we knew it was time to get our papers ready for adoption. We didn't care how our children got here -- just that they did.

We felt an urgency to do everything in our power to get ready. Then we put all of our faith and trust in the Lord. Two days before Christmas our beautiful daughter was born and on Christmas day 2002 we were able to pick her up and take her home with us. I absolutely love being a mom and spending time with my daughter! I cherish every moment of every day!

C.S.: What is your background in music and how did you begin composing?

KRISTI: My background consists mostly of playing the flute in junior high; my sophomore year in high school I played in the marching band. That was pretty much it except for the ward choir, until we inherited my parent's piano after we were married. My husband thought it would be great for our kids to learn to play. I did too, but we didn't even have any kids yet! I just couldn't watch it sit there going to waste so I started taking piano lessons. I took lessons for about 2 years before we got our daughter. That was one of the best things I've ever done. I don't think I would have been able to write music if it was not for my piano teacher's help.

It wasn't until after we had our daughter and we started writing to her birth-mom that I even thought about writing a song. I never imagined I would be a songwriter. But once again the Lord had other plans. I was trying to find some way to thank our daughter's birth-mom and let her know how grateful we were for her and her decision to give us Emily. She was struggling and we felt helpless, like our words just weren't adequate. It was then the Lord started prompting me to write a song for her. The only problem was -- I had never written a song before! How was I supposed to pull a melody out of thin air? I had written poetry before, but nothing like lyrics for a song. I was nervous to say the least, but I decided that as long as the Lord was there helping me I couldn't fail.

C.S.: So you are saying your CD is pretty much a miracle?

KRISTI: Yes. I watched in awe as the Lord took control and everything fell into place again and again I marveled at the melody that came to my mind and the lyrics that came so freely. Then I was amazed how the Lord chose the vocalists and placed them right in my path. That's not to say that we didn't have trials with it as well, because we definitely had some struggles. But looking back, I like to remember the miracle of how it all began. I started to feel like this needed to be greater than what I had originally intended, not only for our daughter's birth mom.

We had the opportunity to have it first played for our daughter's birth-mom at a birth mothers' Mother's Day luncheon for her Mother's Day gift. There were other birth-moms there who were deeply touched by it as well. The response was so great that we felt that others involved with adoption could benefit from it as well. I started to talk to musicians about the process of a CD. It had to be a single because I couldn't wait until I had enough songs written for an entire CD (that could take ten years). Besides, I didn't want to think about writing an entire CD just yet. So we made it a single with a boy version and an accompaniment track on it as well as the original girl version about our daughter.

C.S.: What do you hope the listener gains by it?

KRISTI: I hope they can take whatever it is they are in need of at the time to help them. Of course the main idea is that the Lord really hears and answers our prayers. I want the listener to gain a testimony of that and to know that He helps us through, even when it seems impossible. He helps us overcome our challenges and rise above. The Lord helps us because He loves us; He has gone through and felt every single thing that we are experiencing, have experienced, or will experience. Our Father in Heaven and our Savior Jesus Christ know and love us. They are there for us even when we don't feel like anyone is. They really do want us to experience joy. When we make righteous choices they delight in blessing us. They bless us so much that we can feel overwhelmed with love and gratitude.

My cup is truly overflowing, and I guess I just want everyone to be able to feel the love and joy that come from living the gospel. I'm not saying I'm perfect by any means. I'm saying that as I try to do my best the Lord blesses me time and time again. Sometimes I fall and have to try again. He's always there to help me though. I will always be indebted to Him.

C.S.: Well said, Kristi. By the way, who is that adorable child on the cover of your CD?

KRISTI: The most beautiful girl in the whole wide world of course! My daughter!!!

C.S.: You mentioned your gratitude to the Lord. How does being a Latter-day Saint influence your work?

KRISTI: If it weren't for my knowledge of the gospel and how it blesses my life, I never would have gotten involved with songwriting -- so I guess you could say it's influenced me to want to write in the first place so I can share my testimony. I definitely think that LDS artists have a responsibility to lift and bless the hearts and lives of others through their work. It's like the 13th article of faith: "If there is anything virtuous, lovely, or of good report, or praiseworthy we seek after these things." I think the whole 13th article of faith would be a good mission statement for LDS artists.

C.S.: Do you have a favorite scripture or a final thought you would like to share with our readers?

KRISTI: My favorite scripture is 1 Nephi 3:7: "And it came to pass that I Nephi said unto my father: I will go and do the things that the Lord has commanded, for I know that the Lord giveth no commandment unto the children of men, save he shall prepare a way for them to accomplish the thing which he hath commanded them."

C.S.: Do you have a website for our readers to visit to obtain more information about your CD? I've heard it and it is quite touching.

KRISTI: Yes. The website is www.answertoprayer.net. And thank you.

C.S.: Thank you, Kristi. We appreciate your kindness in sharing of your experience and your desire to uplift others. May you be blessed!

* * *






You Should Also Read:
Answer to Prayer CD website
Statistics regarding the impact of adoption
A Sampling LDS Social Services Adoption sites


Editor's Picks Articles
Top Ten Articles
Previous Features
Site Map





Content copyright © 2021 by C.S. Bezas. All rights reserved.
This content was written by C.S. Bezas. If you wish to use this content in any manner, you need written permission. Contact C.S. Bezas for details.