Trouble in Paradise Report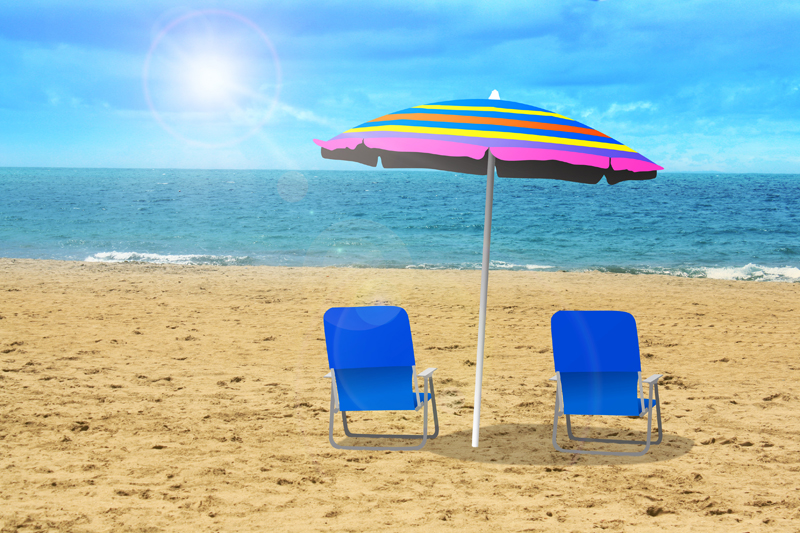 As Florida residents, snowbirds, and tourists, we all enjoy the natural places of our state. Its sunny, sandy beaches as well as its many springs, lakes, rivers, wild lands, and miles of coastline all contribute to our quality of life. However, neglect and shortsightedness in protecting these natural treasures, have led to their degradation. Recent toxic algae blooms in south Florida have focused attention on Florida's environmental problems in this election year, 2018.
A coalition of state environmental groups has produced a report entitled "Trouble in Paradise: Six Key Issues to Tackle Florida's Environmental Challenges." This position paper was initiated by the late Nathaniel Pryor Reed, co-founder of 1000 Friends of Florida, and is dedicated to him. His organization was joined by Apalachicola Riverkeeper, Defenders of Wildlife, Florida Defenders of the Environment, Florida Springs Council, Florida Springs Institute, Florida Wildlife Corridor, Florida Wildlife Federation, and League of Women Voters of Florida to draft, edit and produce it. Its purpose is to educate and inspire our state political officeholders to address some serious threats to Florida's natural areas and its economy.
Here, then, are the six issues put forth in the report:
#1 Land Conservation
Florida was once a national leader in funding natural lands conservation, but in recent years this funding has been drastically reduced. In 2014, voters passed, by a 75% majority, the Water and Land Conservation Amendment to the Florida Constitution. The state legislature, however, has not appropriated funds in accordance with the intent of this amendment.
The benefits of acquiring and saving Florida's natural areas are: protecting the quality and sources of clean drinking water, providing flood control, conserving wildlife habitat, supporting public health, maintaining recreation opportunities, enhancing community resilience to rising seas, and protecting our state's long-term economic health.
#2 Managing Water Supply
Many springs, rivers, and lakes are currently below their historic healthy flows and levels. Our water supply is being further pressured by continuing development. On top of this, the water management districts have recently had their budgets cut, while the diversity and autonomy of their governing boards have been curtailed. Water resources need to be better managed to continue to meet the needs of a growing population.
#3 Promoting Water Conservation
If Florida's growth continues at its current rate, it is estimated that demand for water will double by 2070. One of the simplest, easiest ways to conserve water is for residents to landscape their property with Florida native plants that require less maintenance. But the public sector also has a role to play by issuing water conserving standards for new construction and renovations and by promoting the use of reclaimed water.
#4 Protecting and Restoring Water Quality
Nutrient-containing runoff from agricultural and landscaping fertilizers, urban storm runoff, and leaking septic tanks pose the greatest threat to water quality, as evidenced by red tides and toxic algae blooms containing cyanobacteria as well as by degraded springs. Measures to decrease these pollutants need to be implemented as soon as possible.
#5 Managing Florida's Growth
As Florida's population continues to grow, so, too, does pressure on land and water resources. Population growth must be managed so that urban sprawl does not unduly encroach upon rural, agricultural, and natural areas.
#6 Addressing Climate Change
Climate change, or "global warming" as it is sometimes called, affects our land, seas, and weather. These effects include sea-level rise, loss of agricultural productivity, flooding and drought, increasingly severe and violent weather events, and ecological changes caused by changes in temperature. Our state and communities must plan for these effects in order to reduce the state's vulnerability and increase its resilience and adaptability.
The report has been made publicly available at
the Trouble in Paradise Florida website.
A good time to read this report is before the mid-term general election on 6 November.
You Should Also Read:
Florida Red Tides
2018 Florida Midterm Elections


Related Articles
Editor's Picks Articles
Top Ten Articles
Previous Features
Site Map





Content copyright © 2022 by Georgiana Kurtz. All rights reserved.
This content was written by Georgiana Kurtz. If you wish to use this content in any manner, you need written permission. Contact Georgiana Kurtz for details.