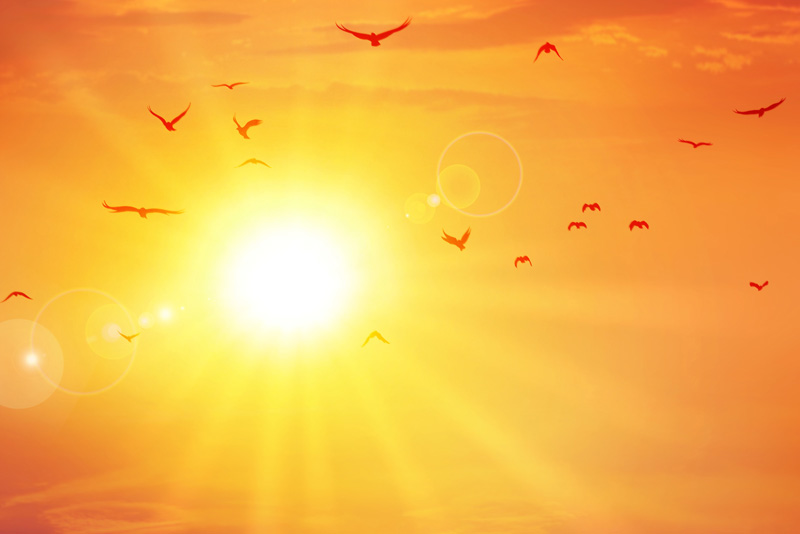 As we look for protection in this world, we naturally look to modern armor such as security systems, locks, physical fitness and training, weapons, etc. As believers in Jesus Christ, we know that the only true protection comes from God. Ephesians 6:12 tells us that our battle is not against flesh and blood, but against the spiritual forces of evil.
Our God has provided armor that will prove effective when all our physical attempts fail. Let's look at the armor of God in Ephesians 6:10 - 17.


The Belt of Truth
I am told that a Roman soldier would put a belt around his waist before he put on his armor. The belt held his tunic together and served as a place on which to hang his armor.
The truth holds everything together. As believers, we are confident of the truth of God's word. If we lack the confidence that God's word is truth, we will find it impossible to stand firm in the faith. We will waver and fall back as soon as we are challenged.
We are confident in the truth of Christ's death on the cross, burying our quilt. We are confident of the truth of His resurrection putting an end to death and assuring eternal life.
We are confident in the truth that Jesus is now at the right hand of God the Father reigning as our Lord and King.


The Breastplate of Righteousness
The soldier's breastplate protected his chest from attack. The breastplate of righteousness protects a believer's heart. Believers have received Christ's righteousness in place of guilt. We can stand up to accusations of the devil because of Jesus' work on the cross. We are righteous because we belong to Him.


Feet Fitted with Readiness that comes from the Gospel of Peace.
A soldier's shoes (heavy sandals) gave him stability and protection in the battle. I am confident of the truth that I am on stable ground. I am at peace with God the Father because of the gospel of Jesus Christ. The gospel of peace strengthens me in battle against the devil's lies.


The Shield of Faith
A Roman soldier's shield was made of wood, overlaid with linen and leather. Some sources say that it would be dipped in water before a battle. In that way, it would extinguish burning arrows and protect all the other pieces of armor. Satan's lies are like flaming arrows that pierce and burn an unprotected soul. A believer's strong shield of faith will extinguish all of the flaming arrows aimed at him.


The Helmet of Salvation
A helmet is often thought of as the ultimate protection from death. We know that protection of the head is all important. We wear helmets in rough sports such as football, in auto racing, motorcycle riding and even bicycle riding and skate boarding. The helmet of salvation is our ultimate protection from spiritual death. Salvation comes from our trust in the saving work of Jesus Christ.


The Sword of the Spirit
The passage tells us that the sword of the Spirit is the word of God. All other armor is defensive. It protects the soldier. A sword is offensive. As believers, we must know the word of God. It is a powerful part of our armor. Hebrews 4:12 says that the word of God is alive and powerful, sharper than a two-edged sword. It exposes innermost thoughts and desires.

Jesus used the word of God three times when tempted by the devil as told in Matthew 4:1-11.

Satan has nothing that can fight against the true word of God. As believers we must know God's word and we must be aware of when the truth is being twisted for the devil's purposes.
You Should Also Read:
Prayer With Friends in High Places
Prayer That Gets God's Attention
Precious Quie


Related Articles
Editor's Picks Articles
Top Ten Articles
Previous Features
Site Map



Follow @LynneChapman
Tweet





Content copyright © 2021 by Lynne Chapman. All rights reserved.
This content was written by Lynne Chapman. If you wish to use this content in any manner, you need written permission. Contact Lynne Chapman for details.