Attention Deficit Hyperactivity Disorder - ADHD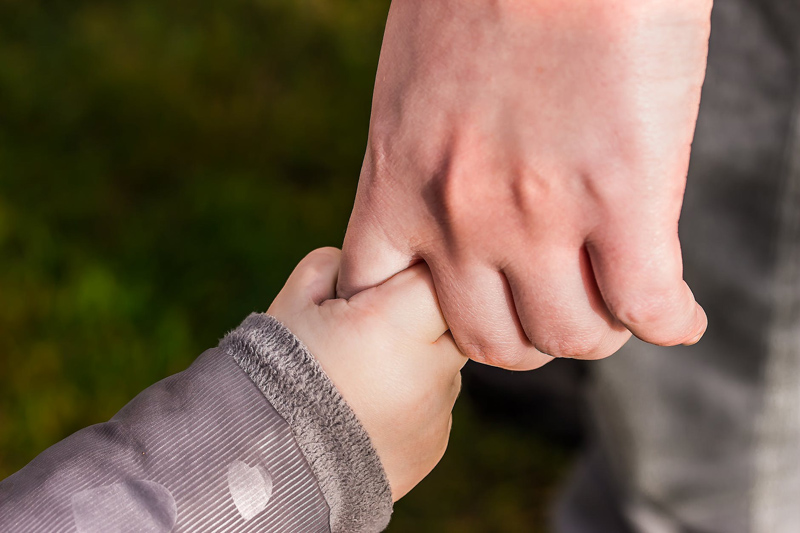 Some children diagnosed with Attention Deficit Hyperactivity Disorder (ADHD) may have already been labeled negatively by adults in their family and community before difficulties with attending to staff and in the structure of their classrooms and schedules cause education professionals to report symptoms.
Others may have been considered 'high-energy' but otherwise within general expectations for children of their age and gender. Seventy-five or eighty percent of children diagnosed with ADHD are boys, but many of the symptoms of ADHD are also accepted as just boys being boys. Social and cultural expectations of boys influence the latitude given to their behavior, but there may be actual gender differences that influence the rate of diagnosis. Diagnosis may be delayed in girls due to gender bias and stereotypes of ADHD being a boy's diagnosis.
Attention deficit and hyperactivity are descriptive of symptoms of ADHD but neither component is intentional or under the control of the individual. Any child may have a period of inattentiveness during stressful periods in their lives, as the result of trauma or drama. Lack of sleep, grief, or anxiety can also cause distractibility, inattention and unfocused high activity in children. Caffeine, sugar, and some food dyes can cause uncharacteristic levels of high energy, impulsivity, and even thrill-seeking behavior. Abuse or bullying may lead to generalized restlessness or a tendency to fidget that is often noticed in children diagnosed with this disorder.
Because ADHD impairs the ability to plan and organize and may make managing impulses and distractions impossible, adults in charge can help children by using strategies that address the particular difficulties of the moment and task. Adults in charge should understand by their behavior that most children with ADHD have no way to channel their extraordinary energy in highly structured situations. Also, a set of instructions that are meant to be followed like marbles down a chute may be processed by a child with ADHD as a box of rocks tumbling down a hillside. Both perception and control of a situation may be entirely different for a child with ADHD.
It is not surprising that avoidance, forgetfulness, procrastination, and meltdowns are behaviors seen much more often in children with ADHD. Most students need help in breaking down into steps and organizing tasks, scheduling work, and having reminders built into the plan. Medication helps some children with ADHD focus and manage their lives better, but it is a treatment rather than a cure, and should not take the place of supports and accommodations that every child with ADHD deserves.
The only challenge greater than ADHD in a child's life is an adult in charge who insists that the symptoms should be attributed instead to laziness, irresponsibility, carelessness or bad attitude. Otherwise admirable people too often come up short when evaluating a child who, through no fault of their own, cannot concentrate or attend to assignments, or live up to unreasonable expectations. They may not realize that students with ADHD are much more like their mainstream peers who need glasses or contacts to be successful in school. Just as near-sighted students should not be ridiculed for inability to see across the classroom without glasses, students with ADHD should not be denigrated for displaying symptoms of their disability. Of course, no student should be teased or subjected to sarcasm from adults or classmates for any reason. Education is too important to be derailed by insensitive bullies.
Of course it is natural for adults to feel frustrated when a child appears not to be listening to instructions and then fails to complete a task that was described in minute detail. They may not consider the enormous amount of mental effort required of a child or teen with ADHD to plan, start, and complete a school project, or even keep track of the supplies necessary to create one. It is not unusual for an assignment to be totally forgotten, whether it has been completed or not.
Individuals with ADHD may not be at the same developmental, social or emotional level as their mainstream peers, so expectations of keeping up with a classroom of same-aged students can be especially stressful. Some educators have found that inclusion of students with intellectual disabilities benefits their mainstream classmates as well as those with ADHD because individual learning styles are respected and accommodated, and curriculum is modified for the individual.
It has been only in recent years that students with developmental disabilities like Down syndrome have been recognized as having a dual diagnosis of ADHD or other neurological condition that benefits from additional support and accommodations. When we honor every child for their unique talents and abilities, it is much more likely that each student will benefit both academically and socially. Every child and teen with ADHD deserves the support and encouragement they need to show us their true potential.
Browse at your public library, local bookstore, or online retailer for books like:
The Survival Guide for Kids with ADD or ADHD,
Driven to Distraction (Revised): Recognizing and Coping with Attention Deficit Disorder
or
The ADHD Workbook for Kids: Helping Children Gain Self-Confidence, Social Skills, and Self-Control (Instant Help)
About 1/3 of autistic kids also have ADHD symptoms, says study released this week
Autism and ADHD may have a "genetic overlap"
https://ow.ly/lMki0
Parenting Advice for Girls With ADHD
https://tinyurl.com/l5y44gd
You Should Also Read:
Diagnosis of Learning Disabilities
Dyslexia
Learning Disabilities


Related Articles
Editor's Picks Articles
Top Ten Articles
Previous Features
Site Map



Follow @DownSynAdvocacy
Tweet





Content copyright © 2021 by Pamela Wilson. All rights reserved.
This content was written by Pamela Wilson. If you wish to use this content in any manner, you need written permission. Contact Pamela Wilson for details.