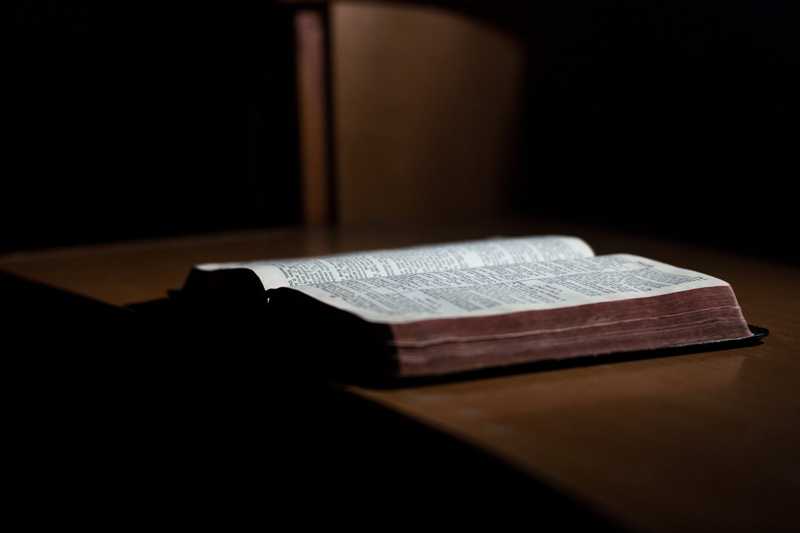 Each year Canadians celebrate thanksgiving on the second Monday in October. In the United States, citizens celebrate their legal holiday called "Thanksgiving Day" on the fourth Thursday in November. Thus, as we move into this traditional season in the United States, here are a few thoughts, in addition to some suggestions for family activities.

According to Merriam-Webster.com, one of the definitions for "Thanksgiving Day" is that of a designated calendar day set aside to give gratitude for divine goodness. Many families follow this purpose by preparing a dinner that is distinctly different than most meals during the year. They gather together, and most families will offer a prayer before beginning the meal.

Latter-day Saints are no different. We join in this national celebration to give thanks to God for the goodness and richness of His blessings, most especially for the gift of His Son who was sent to redeem us. We proclaim His name and are thankful for His mercy and for His grace. We are grateful for the teachings of Christ that enjoin us to forgive our neighbors, to be kind to those who say or do mean things, and to serve the lonely, the hungry, the afflicted for Him.

All of this is made simpler if the family is together in the same home at the same time. But even if your family is split across the country this holiday season, there are activities that can bless you and those around you. Here are some ideas and possible activities to enrich this holiday for you and yours this season. You could try any or all:

* As guests arrive, invite them to "sign in" on a poster made specifically for people to count at least three blessings each. After dinner is done and dishes put away, the poster can be read and an additional prayer can be made expressing gratitude again for blessings.

* As guests arrive, they could come bringing one gift for the homeless, placing it in a "Thanksgiving Box." After dinner is over, the group could deliver the box to a shelter for the homeless.

* Once guests are seated around the dinner table, each one could share a miracle that he or she experienced previously during the year. After a long hard year, this may be a challenge initially to recognize a miracle. But every time I've seen this done, people are able to begin to see miracles that happened "even for them"! It's a great activity, because after hearing of miracles others had experienced, it invariably opens our eyes to "oh, that happened to me too this year!"

* After dinner, guests and family could decorate cookies and deliver them to the sad or the lonely. Invariably, service like this softens our own hearts and brings a spirit of cheer and hope.

* After dinner, guests and family could open the scriptures and go on a "Thanksgiving" scavenger hunt, looking for verses that remind them of their blessings.

Of course, each person must determine what is safe and and appropriate for his or her family (especially when considering the delivery of donations or cookies, etc., depending on the area in which he/she lives). But the point is that while we may not have ALL blessings possible that could be given to mankind, each of us has blessings that once enumerated become powerful reminders that none of us is ever truly alone.

The following scriptures sum up the feelings of my heart as I contemplate the season and day of Thanksgiving:

PSALMS 73:38: But it is good for me to draw near to God: I have put my trust in the Lord God, that I may declare all thy works. (Is this not what we do when we serve others, especially during this time of Thanksgiving?)

MOSIAH 15:14: And these are they who have published peace, who have brought good tidings of good, who have published salvation, and said unto Zion: Thy God reigneth! (Could there be a better time to do this than this season, when some might be very sad due to personal challenge and who may feel it difficult to find thanks?)

1 TIMOTHY 4:4: For every creature of God is good, and nothing to be refused, it if be received with thanksgiving. (By serving others, we can help them remember or even realize that they are of worth and of God.)

2 CORINTHIANS 4:15: For all things are for your sakes, that the abundant grace might through the thanksgiving of many redound to the glory of God.

In summary, as we in the United States approach the season and day of Thanksgiving, may we do so with an honest heart, a grateful mind, and a willing spirit. By so doing, we can be an instrument in the Lord's hands for good. And for those of you in other countries, may you too find ways to express thanks to God who blesses His children everywhere. (Even in difficult times, I've learned that with enough time for new perspective, the wisdom of His hand in all things can be seen.)




Related Articles
Editor's Picks Articles
Top Ten Articles
Previous Features
Site Map





Content copyright © 2019 by C.S. Bezas. All rights reserved.
This content was written by C.S. Bezas. If you wish to use this content in any manner, you need written permission. Contact C.S. Bezas for details.