Hidden Universe 3D – film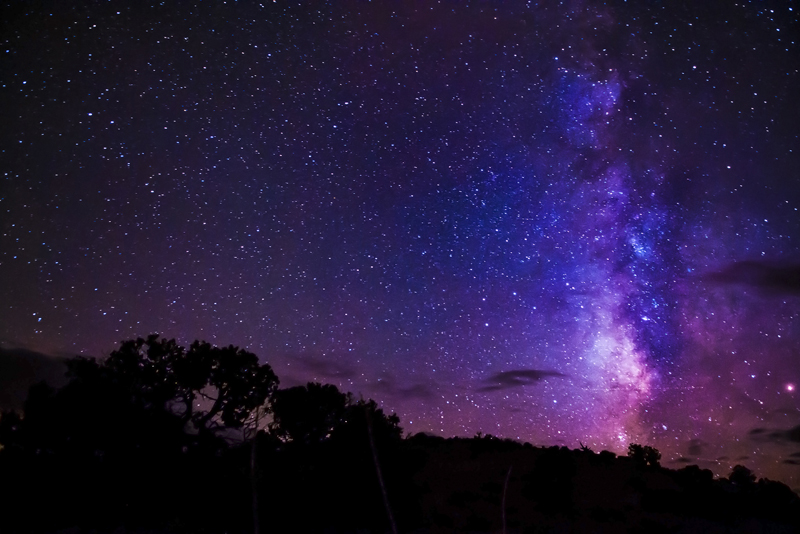 Hidden things intrigue, fire the imagination, and stimulate our ingenuity in uncovering them. In Hidden Universe 3D we see how powerful technology exposes the Universe our eyes can't see.

The film, which is Australian, was produced by Stephen Amezdroz, directed by Russell Scott, and narrated by award-winning English actor Miranda Richardson. I must also mention the involvement of Swinburne University of Technology in Melbourne, with which I did my M.Sc. in Astronomy. Their Center for Astrophysics and Supercomputing, via Swinburne 3D Productions, provided much of the 3D astronomical imaging.

The film introduces us to two astronomers who work at the cutting edge of astronomical knowledge. They tell us what they think is interesting about what they're finding out. We also see two of the world's most advanced telescopes, and some fascinating celestial sights. And despite some flaws, it was a wonderful experience. I would highly recommend it for young audiences, and I think anyone would be awed by the images.

The best and the worst
For me the very best bits were the astronomical images. They show the hidden things that telescopes capture, presented in 3D on an IMAX screen. They're the heart of the film. Just imagine gliding through a stellar nursery, getting close to a supernova remnant or seeing galaxies as they were when the Universe was young.

And it wasn't all dim and distant objects. One striking sequence showed our own star, the Sun. We may picture it as a static yellow disk, but it's a different story when you see high resolution images in different wavelengths from a space telescope. And although there are lots of pictures of Mars around, another of my favorite sequences took us skimming over the surface of the red planet. It did feel almost as though we were there, something IMAX does very well.

On the negative side, I did not like the musical score. Astronomy is a quiet pursuit and I found the score over the top. Rather than enhancing the visuals, it distracted from them. It would have been more effective used more sparingly.

More good points
The narration by Miranda Richardson was good, though my long-standing question remains: Why do astronomy films need actors when there are so many articulate and personable astronomers around? In fact, there were two of them taking part in the film. I liked their enthusiasm for astronomy and the way they conveyed the excitement of the work they were doing. I think this would appeal to the school groups and families that are a large part of the audience.

I would also commend the scriptwriters, Russell Scott and Anthony Watt, for the clarity – and sometimes elegance – of the language. Sometimes films directed at younger audiences make me cringe with their attempts to be "cool". They avoided technical language without talking down to the audience.

Very Large Telescope
Although I found the visits to the telescopes in Chile quite interesting, they seemed to come from a different film. It's not that they were completely irrelevant, yet they were somewhat peripheral to the theme of the hidden Universe. I also found the presentation of the Very Large Telescope (VLT) quite confusing, and had to go online afterwards to see the layout.

In case you too get confused, here's what I found out. Yes, there are four telescopes. They're normally operated independently, but can be used together. However the astronomers aren't allowed in the telescope buildings, only key technicians. The telescopes are very sensitive to temperature, so they are operated remotely from a control room in a separate building.

The residential building (the Residencia) has a site of its own away from the telescope complex. Its dome is designed so that it can be shuttered at night, as there are very strict rules about light on this dark site. Most people can't even see the Milky Way anymore, but it's so dark at the VLT site that the Milky Way casts shadows.

There was quite a lovely – though irrelevant – time lapse sequence of all four telescopes in action. It was one of the few sequences where I though the accompanying music was appropriate.

We're made of stardust
A telescope is a time machine. The farther away we look, the farther back in time we can see. The ALMA telescope in Chile is built at a much higher altitude than the VLT, and its high resolution will give us a look at galaxies that formed when the Universe was young. Stars, in life and death, are "factories". Although hydrogen and helium formed in the Big Bang, the heavier elements were all produced by stars. The heaviest elements were made in supernova explosions. Everything – including us – is made of elements produced by stars.

So what is the story that astronomy tells us? It's not just a look at exotic objects for their own sake, interesting though they are. "When we look up into the night sky, the story we see is our own."

Note: I paid with my own funds for admission to this film.

You Should Also Read:
Nebulae
Scale of the Universe 2 - website
The Magic Furnace - book review


Related Articles
Editor's Picks Articles
Top Ten Articles
Previous Features
Site Map





Content copyright © 2021 by Mona Evans. All rights reserved.
This content was written by Mona Evans. If you wish to use this content in any manner, you need written permission. Contact Mona Evans for details.