Ways to Live Naturally in Summer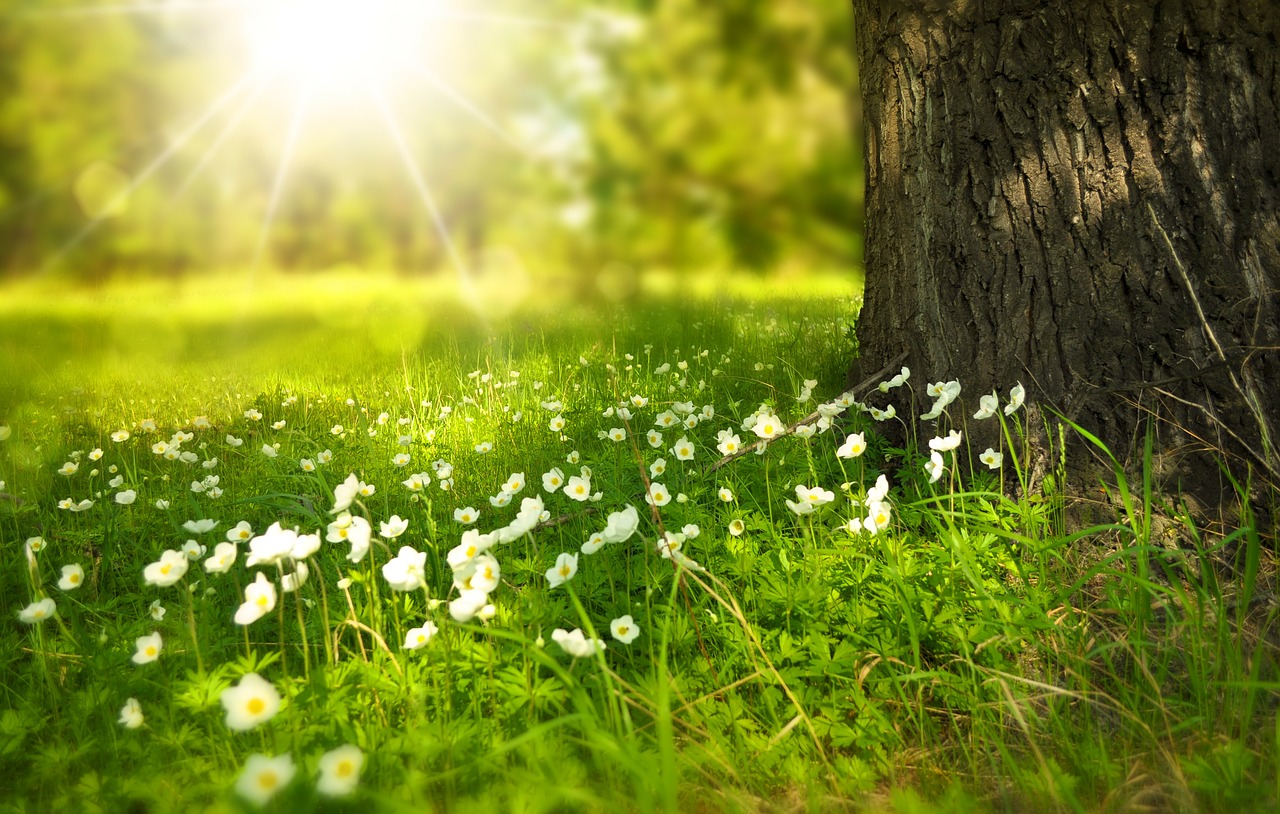 The summer tends to signal us to slow down from the daily hustle and bustle of life. Even adults whose school-days are long gone tend to adopt a "school's out, and the beach is open" attitude in the summer. The warm air and sizzling sun naturally stimulate our bodies to open up and cleanse any heaviness or stagnation. This makes it the best time to improve your health and live as naturally as you possibly can. To get you started, we have compiled 5 simple ways to live naturally in summer:


Do Laundry Naturally


It is a well-known fact that most laundry detergents contain toxic ingredients that can be harmful to our health. That is why we highly recommend using all-natural laundry products. While many people think that going natural equals more work and less clean clothes, the truth is that you do not need harsh cleaning agents to remove stains and odors from your fabrics. If anything, going natural helps you cut costs on the different products you will need to buy. Here are a few cleaning products to help you do your laundry naturally:


Lemons:
Helps to brighten whites and eliminate odor

White Vinegar:
Removes natural stains like grass, mud, or juice stains

Baking Soda:
Helps remove sweat or moldy odors

Hydrogen peroxide:
Removes blood and protein-based stains


Eat Local Fruits and Vegetables


Buying locally grown fruits and vegetables is not only affordable, healthier and tastier, but also a great way to support your local farmers. Take the time to check out your area markets or community supported agriculture programs to find locally sourced foods. You can also go the extra mile and grow your food in your backyard.


Spend Time Outside


Spending time outdoors is a great and effective way to improve your stress level. Pick one outdoor activity that you love doing, be it taking a nature walk, hiking, cycling, playing with your kids or swimming. Take advantage of the summer's slower schedule by taking a vacation to help you unwind. This will also help improve your heart health.


Wear Natural Sunscreen


Applying sunscreen is one of the best ways to avoid sun damage during the summer. However, most of the sunscreens found on the market today contain toxic chemicals and other potentially harmful ingredients that may be harmful to your skin and general health. Luckily, making your natural sunscreen is easy.

Scour the internet for different ingredients to make a natural sunscreen that you can safely and confidently use throughout the summer. If you are not a DIY enthusiast, you can still find 100% natural sunscreens on the market that contain natural minerals as a base rather than toxic chemicals. Such sunscreens include zinc oxide or titanium dioxide, which protects your skin by creating a barrier instead of penetrating it.


Repel Bugs without Chemicals


Biting critters are just as part of summer as going to the beach or backyard barbeques. The only difference is that they are a lot less fun. Fortunately, there are many natural ways to repel bugs, including:


Salt Spray:
This is great for repelling spider mites. Mix two tablespoons of salt in 1 cup warm water and transfer to a spray bottle.


Lavender - Citronella Bug Spray:
This natural bug spray works by repelling most insects. It's safe to spray on your skin. Mix 10 drops each of lavender and citronella essential oils with 1 cup distilled water and 1 tablespoon clear spirits, such as vodka (to distribute the essential oils better). Transfer to a spray bottle and shake before using.


Plant a bug-repelling garden:
There are numerous plants with natural insect repelling properties such as lemon basil, peppermint, lavender, chamomile, Neem to name a few. So, plant a few to help tamp down the pest population in your backyard.

Living naturally in summer is all about leading a natural, healthy lifestyle. Adjust your lifestyle today and practice these tips to live a better, healthier life.


You Should Also Read:
5 Ways to Live Naturally
How to Be Naturally Beautiful
How to Have a Natural Home




Related Articles
Editor's Picks Articles
Top Ten Articles
Previous Features
Site Map





Content copyright © 2023 by Katherine Tsoukalas. All rights reserved.
This content was written by Katherine Tsoukalas. If you wish to use this content in any manner, you need written permission. Contact Katherine Tsoukalas for details.