Astronomy and Space 2018 – Highlights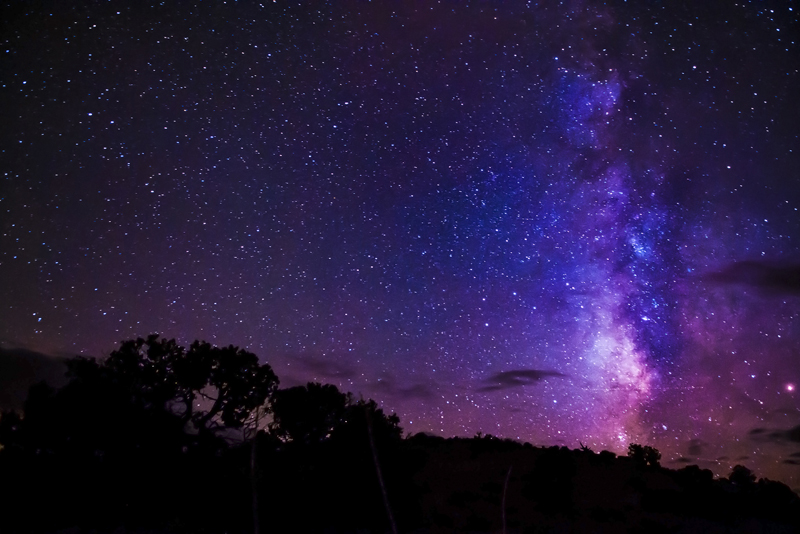 It's been a year of discoveries, celestial spectacles, and new developments, though tempered by some sadness, for those interested in astronomy and space. Here are my choices for the notable events in 2018.


January 5: Legendary NASA astronaut John Young died. He had walked on the Moon, and was one of three people to fly twice to the Moon. Young also commanded the first space shuttle flight. The same day saw the passing of Thomas Bopp, co-discoverer of comet Hale-Bopp, the most widely observed comet of the 20th century.


February 6: SpaceX successfully tested their Falcon Heavy, a rocket that can lift a heavier payload than any US rocket since the Saturn V that took Apollo astronauts to the Moon. The Falcon Heavy took a Tesla Roadster into space.


March 14: Stephen Hawking's former college at the University of Cambridge flew its flag at half mast to honor the world's most famous theoretical physicist and cosmologist. He's best known for his work on black holes.


April 18: NASA launched TESS (Transiting Exoplanet Survey Satellite), its new planet hunter. It's designed to operate for two years, searching for exoplanets that might harbor life.


April 25: An exciting data release from the European Space Agency (ESA) provided a 3D map of the Milky Way with nearly 1.7 billion stars plotted in unprecedented detail. The Gaia spacecraft continues to measure the positions, distances and motions of stars and other celestial objects.


May 26: We lost a second Apollo astronaut, Alan Bean, who was the Apollo 12 lunar module pilot. After leaving NASA and the Navy, Bean became known as an artist, painting vivid scenes of lunar exploration.


May 31: It was the beginning of the most intense Martian dust storm ever seen. When the dust cleared a few months later, NASA's Mars rover Curiosity had weathered it, but Opportunity no longer responded. Opportunity had worked on Mars since 2004, even though it was originally expected to last for only three months.


July 17: The discovery of 12 new moons for Jupiter was announced, bringing the known total to 79.


July 25: A team of astronomers, having studied data from the Mars Express orbiter, announced the discovery of a stable body of liquid water trapped under South Polar ice.


July 27: Anyone who saw the total lunar eclipse has already seen the longest lunar eclipse of the 21st century. To add to the spectacle, the eclipse took place in the company of a bright Mars at opposition, closer to us than it's been for fifteen years.


August 12: NASA launched the Parker Solar Probe to the Sun. The probe's task for the next seven years is to explore the Sun's corona, a tenuous region of the solar atmosphere whose temperature is over a million degrees Celsius.


August 26: Mathematician Katherine Johnson celebrated her 100th birthday. She had worked for many years for NASA and its predecessor organization. Her job included calculating orbits for the space program, starting with the first American in space and on to Apollo.


September 21: JAXA, the Japanese space agency, had sent the sample-return mission Hayabusa2 to asteroid Ryugu. Following its arrival in September, it ejected two rovers that dropped to the asteroid's surface to begin the work.


October 20: BepiColombo – a joint mission of ESA (European Space Agency) and JAXA (Japanese space agency) – was launched to Mercury.


November 1: The Dawn spacecraft, which had studied asteroid Vesta and dwarf planet Ceres, ran out of fuel, ending its highly successful mission. It remains in orbit around Ceres.


November 5: Just over four decades after leaving Earth, Voyager 2 has now joined its twin, Voyager 1, in interstellar space. The journey has taken it 11 billion miles from Earth.


November 15: The Kepler mission was decommissioned after the spacecraft ran out of fuel. It had orbited for nearly a decade and revolutionized our knowledge of exoplanets. It's passed the baton to TESS, launched in April.


November 26: NASA's InSight lander set down safely on Mars for its two-year mission to study the planet's interior.


December 3: Hayabusa2 isn't the only visitor to an asteroid. NASA's Osiris-Rex arrived at asteroid Bennu where it will spend the next year surveying and mapping.


December 16: Comet 46P/ Wirtanen, dubbed the "Green Christmas Comet", was at its closest to Earth. Although visiting every 5.4 yrs, this was the closest encounter for twenty years. It was the comet originally intended as the target for the Rosetta mission.


December 17: The discovery was announced of the most distant body ever observed in the Solar System. The Minor Planet Center has given it the provisional designation of 2018 VG18, though the discovery team has nicknamed it Farout.


December 25: American astronomer Nancy Roman passed away. She was the first Chief of Astronomy in NASA's Office of Space Science and often called the "Mother of Hubble" for the work she did in in getting support, approval and finance for this expensive and —at the time — novel project.


December 31: NASA's New Horizons spacecraft was closing in on the Kuiper Belt object 2014 MU69 (unofficially known as Ultima Thule, meaning a place beyond the known world). It's the most distant object ever visited by a spacecraft. The successful flyby occurred on New Year's Day 2019.


You Should Also Read:
Lunar Eclipses
Jupiter's Galilean Moons
NASA Women in Lego


Related Articles
Editor's Picks Articles
Top Ten Articles
Previous Features
Site Map





Content copyright © 2023 by Mona Evans. All rights reserved.
This content was written by Mona Evans. If you wish to use this content in any manner, you need written permission. Contact Mona Evans for details.