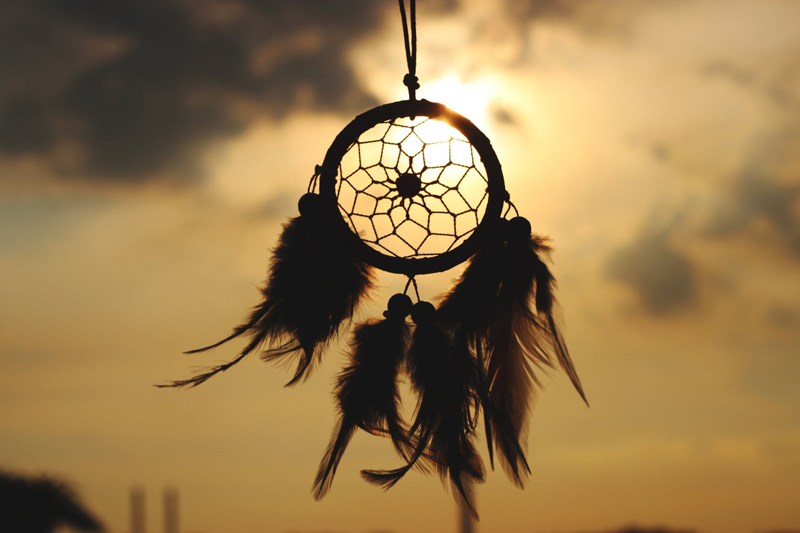 Keeping a record of your dreams will help improve your dream recall. It also provides a valuable resource for exploring and understanding your dreams.

Dream journals can take many forms - you may want to experiment to find out what works best for you.

Folder. If you do a lot of work on your dreams you may find a folder in which you can file pages preferable. Look for a folder with a cover that appeals to you, that you know you will enjoy using. A folder gives you the freedom to add whatever you want - typed dreams, handwritten dreams, drawings/poems related to your dreams and any records of other dreamwork. It gives you the freedom to organise your dreamwork in different ways - for instance you might have a section for dreamwork techniques or a section for lucid dreams. If you title your dreams you might choose to order them alphabetically by title though you might want to keep an index of dreams by date. You can use a lot of the same principles to keep an electronic dream journal.

Notebook. This is my favored method for recording my dreams. I have always enjoyed writing my dreams down - the very act of writing feels creative. Take your time picking the right notebook - do you want lined paper, plain paper or both? What size do you want the notebook to be? What colour and texture do you want the cover and paper to be? Do you prefer to use a notebook which is marketed as a dream journal? Do you know the pen or pens do you want to use when writing in your dream journal? Do you want a dream per page, or a night's dreaming per page? Do you want to title and/or date your dreams?

Online. There are online dream journal resources, some of which give you the benefit of sharing your dreams online with others if you choose. They may offer tools for categorising, scoring or analysing dreams.

Recording. You may find it easier to record your dreams on an audio recording device. Speaking a dream is a very different experience to writing a dream; speaking dreams holds power, particularly when dream sharing. Whilst you could keep your dream journal as a series of audio files you may learn more about your dreams if you transcribe them.

I have kept dream journals in folders, in notebooks and on computer. I have varied from intensive journalling to recording rare and important dreams to recording no dreams at all. There have been times in my life when i have instantly known the meaning of the dreams I do remember and not felt the need to record what I have learned. I am currently back to using a notebook. I do not record my dreams daily, but do record those that seem important and will spend more time journalling when I have the time and space to do so without interruptions. Experiment - see what works for you.


Related Articles
Editor's Picks Articles
Top Ten Articles
Previous Features
Site Map





Content copyright © 2022 by Asha Sahni. All rights reserved.
This content was written by Asha Sahni. If you wish to use this content in any manner, you need written permission. Contact Lori Chidori Phillips for details.