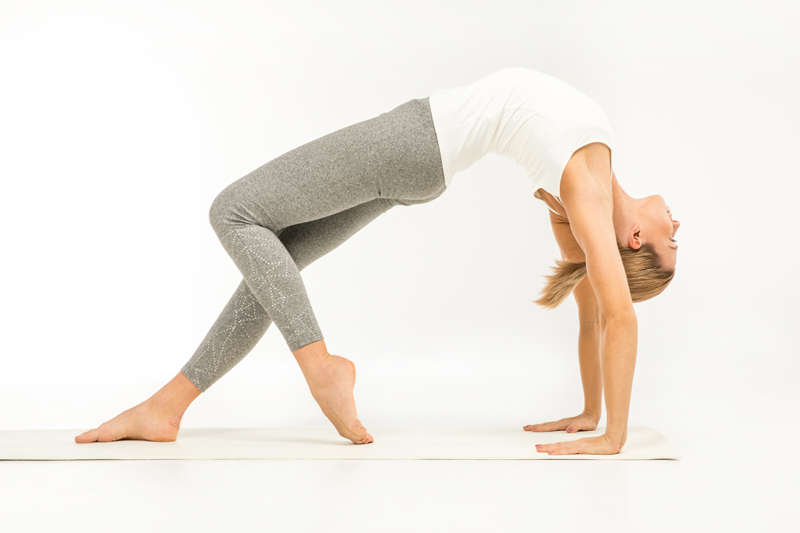 The word 'yama' in Sanskrit means 'restraint', and the yamas, or first of the eight limbs of yoga, are five behaviors that are contraindicated for the focused yogi or yogini. The set, which includes precepts against lying, stealing, inappropriate sexual behavior, begins with the practice of ahimsa, or avoiding violence. While all of the yamas are more complicated than they at first seem, ahimsa is perhaps the most passionately debated: what exactly does it mean to practice nonviolence?

There are leaders in the yogic community, such as Sharon Gannon, who passionately feel that eating meat is a violent act, and that the committed yogi or yogini should follow a vegetarian diet. This is, however, by no means a general consensus, and opinions do vary. Ana Forrest, the creator of Forrest Yoga, finds a vegetarian diet to be harmful to her health and eats eight to twenty ounces of meat daily. Many other yogis can be found somewhere in the middle of the debate. Note, however, that there is no question about the essential act of looking carefully at one's daily diet and questioning the spirit behind each food choice. As someone on the yogic path, one must learn to avoid harmful eating practices; what exactly these are is a personal choice.

Addictive behavior is often overtly violent, but it is always harmful to the one with the addiction. Thus, smoking and excessive drinking are not consistent with the yogic path. However, how much television is too much? What kind of movies promote the idea of nonviolence? Is staying up for hours on Facebook interfering with sleep? Practicing ahimsa towards oneself is very difficult because it generally means taking a good hard look at one's lifestyle and making changes that allow the practitioner to live more healthfully.

Violence does not have to be physical. Speech can be violent, as can be the written word or even one's vote on an issue such as gun control or capital punishment. How should yogis express themselves in their day to day interactions with others? Is neglect a passively violent act? When in a heated and uncomfortable discussion, is it more appropriate to participate in the discussion in the spirit of resolving the issue or to walk away from raised voices? These are again decisions that need to be made individually, on a daily basis.

The ants crawling across the floor are living beings; should they be killed gratuitously? Some will look at this question and roll their eyes at the pickiness of the idea, while others will look for every tiny attempt to create a world with one less act of violence. In this way, recycling can be thought of as a form of nonviolence towards Mother Earth, and working to create extra green space in cities as a form of social nonviolence. The more one looks at the various parts of one's life, the more one will find areas where nonviolence can be a force for positive change.

All of the yamas are challenging for the all-too-human yogi or yogini, and ahimsa is no exception. The first step is often just noticing all the ways that one lives violently, whether towards oneself or towards the rest of the world. It important to remember to not meet mistakes or failures with more violence. Walking the yogic path does not mean becoming a perfect human being. It does mean, however, making an honest effort to change behaviors that do not serve oneself or the world. When making these changes, remember: be loving and gentle, as yet another way to practice ahimsa.



Related Articles
Editor's Picks Articles
Top Ten Articles
Previous Features
Site Map





Content copyright © 2022 by Korie Beth Brown. All rights reserved.
This content was written by Korie Beth Brown. If you wish to use this content in any manner, you need written permission. Contact Korie Beth Brown for details.