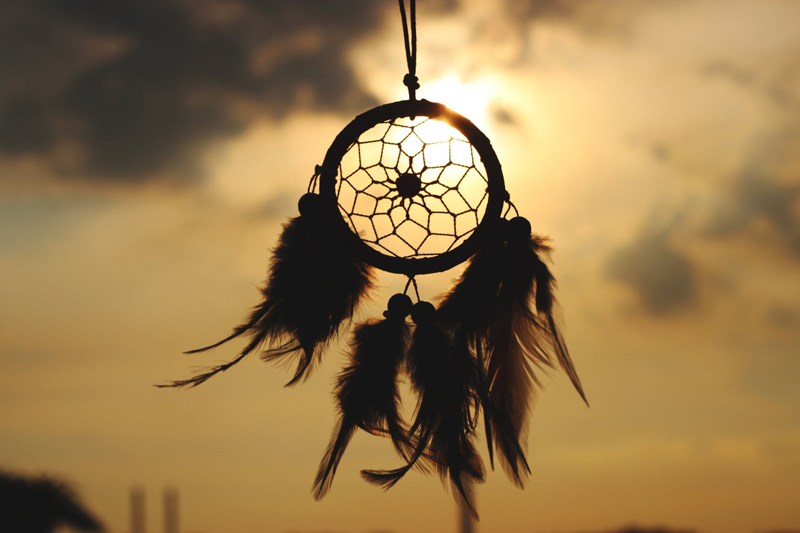 Last night I walked down long corridors, explored alien landscapes, talked with people I had not met before. This morning I did not have time to dwell on my dreams; my alarm disturbed me in the middle of a dream conversation; my focus was on waking and doing what I needed to do to ensure I reached work on time.

Do you find you often have a wisp of memory of a dream, but forget as the day takes over? It is so easy to lose the gifts that dreams can bring us as we soldier on in to another day. Dreams thrive on commitment, nurturing and breathing space to come in to being. Distractions, such as alarms, children, partner or work can pull us from sleep rich in dreaming. As soon as we switch in to "doing" mode we are likely to lose those fluttering remnants of dreamtime.

What can we do to cultivate remembering our dreams?

Alarms. Turn off alarms if they are not essential. They can startle us from sleep. They can disturb deep dreaming. They can become a part of the story of the dream until we surface from sleep enough to understand their waking significance.

Commitment. Commitment to remembering dreams pays off. Put a note under your pillow asking for dreams you will remember on waking. Ask, before sleep, silently or aloud, for the gift of dreams you will recall. Writing down something on waking, even if it is only how you feel (eg tired, energised, lost), will help your unconscious understand your commitment to bringing your dreams in to consciousness. Even if it takes days or weeks to begin to remember dream content you may see a pattern to your moods on waking that relates to the dreams you have had. Do not worry if you have a night or several nights without dream memories – persevere; your dreams will eventually surface again.

Nurturing. Dreams respond to attention, to being heard and accepted, to nurturing. Remembering, recording and sharing are all forms of nurture which help dreams flourish.

Breathing Space. A dream can be lost between one moment and the next. If you have ever meditated you may have experienced the way time can shift when all you focus on is your breath. It is the same with dreams. Waiting to see what comes without pushing for answers, respecting the space between forgetting and remembering - be it short as a heartbeat or long as an hour - cultivates walking in dreamtime.



Related Articles
Editor's Picks Articles
Top Ten Articles
Previous Features
Site Map





Content copyright © 2022 by Asha Sahni. All rights reserved.
This content was written by Asha Sahni. If you wish to use this content in any manner, you need written permission. Contact Lori Chidori Phillips for details.