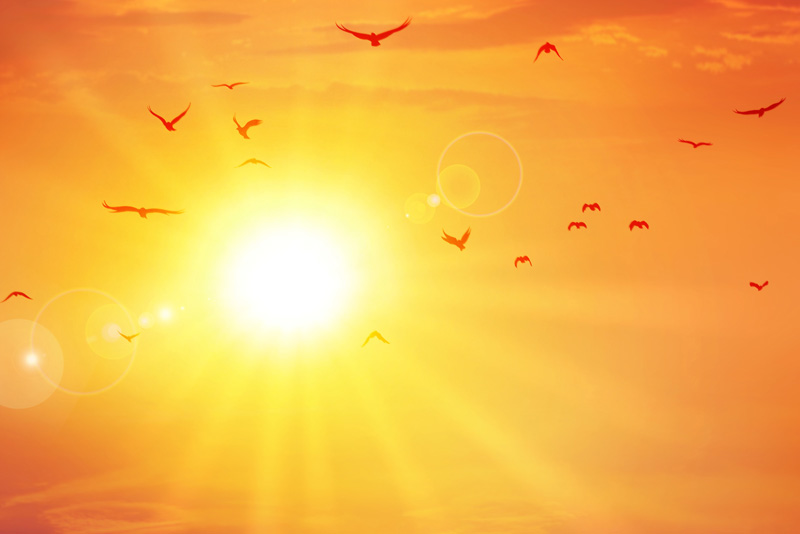 When I pray, I'm asking for favor from the God of the universe. I'm making a request of the Creator. He creates all life and all things. Nothing that has ever been was made without him. I am just one small creature of all his creation. How do I know He will answer my simple, silly request? How do I know he even hears me?
The bible tells me God is close. He is accessible. The bible tells me this sinful, lowly, child of his is allowed to boldly approach the Creator of the universe.
If you are like me, and wonder whether your prayers are heard. If you wonder whether you are good enough to approach the King, get on your knees, open your bible, and read the following Scripture before making your requests.
John 14:6
How do I know I'm allowed to approach God? This verse tells me I have access through Jesus Christ. He is the way, the truth and the life. He is the one way to God the Father and no one finds the Father except through Jesus.


Ephesians 2:13
Ephesians says we were once lost and far away from God. We were helpless and hopeless. But we've been brought near through the blood of Christ. This is miraculous. I know how far from God I was before I met Jesus. I didn't do anything to make myself acceptable. Jesus did it all.


Ephesians 3:12
Through faith in Jesus, through faith in his sacrifice on our behalf, we have freedom and confidence to approach God.


Hebrews 4.14-16
We can now approach the throne of grace to receive mercy and find grace to help us in our time of need. Jesus – our great High Priest – experienced everything we experience - pain, weakness, temptation – everything except sin. He is perfect and sinless and he opened the way for us to approach the throne of grace.


Hebrews 7:25
Jesus is at the right hand of God and lives to intercede for those who come to the Father through him. Jesus is our permanent High Priest. He lives eternally, and he prays for us in our quest to draw near to God.


James 4:8
Jesus has done this for us. James 4.8 tells us to get serious about our relationship with him. He says wash your sinful hands and purify your hearts. Make sure your loyalty is to God only. Draw near to God and he will come near to you.
As the psalmist said in Psalm 27:4, I ask one thing of the Lord—that I may dwell in the house of the Lord and gaze upon the his beauty all the days of my life.
You Should Also Read:
Three Tips for Prayer
Begin Prayer With Worship
Prayers That Get God's Attention


Related Articles
Editor's Picks Articles
Top Ten Articles
Previous Features
Site Map



Follow @LynneChapman
Tweet





Content copyright © 2018 by Lynne Chapman. All rights reserved.
This content was written by Lynne Chapman. If you wish to use this content in any manner, you need written permission. Contact Lynne Chapman for details.