Begin Prayer with Worship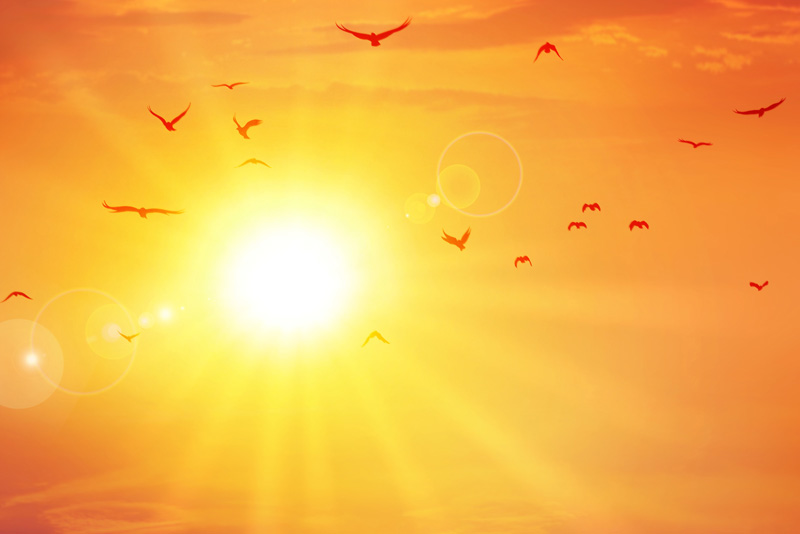 As Christians, we like to pray. God the Father is the giver of "every good and perfect gift" (James 1:16-18 NIV) so we can always come up with our list of requests and often present them like a Christmas list. And we should, because we are told that "by prayer and petition, with thanksgiving, present your requests to God." (Philippians 4:6 NIV) However, how often do we take time, before our list of requests, to worship our Creator, the Giver of good gifts? Many of us think of worship as the worship music in church led by the worship leader. The worship I'm speaking of is not at church but at home, alone, and on our knees. It is time to put off the "I wants" until we pray back to God who He is. The result is reminding ourselves of why He is worthy of worship and why He is capable of answering every prayer and petition.
Are you not sure what to say? Try this as an exercise in worship.
Open your Bible and choose a passage. Almost any passage will do because the Bible is all about God. Read your passage more than once, even three of four times - each time picking out the attributes of God. What does each verse say about our Heavenly Father? Underline or make a list of each attribute or description you find.
When you begin your prayer time, use your list to pray His qualities. As an example, I chose Colossians 1:1-14 and found these attributes. You may find even more. I will begin my prayer with:
(vs.2) You are holy.
You impart your holiness and faithfulness to us through Christ.
You are the giver of grace and peace.

(vs.3) You are the Father.

(vs.4) You enable us to love each other.

(vs. 5) You give us the hope of eternal life with you in heaven.

(vs. 6) You are the giver of gifts that we have not earned and cannot pay for.

(vs. 9) You give us spiritual wisdom and understanding that gives the knowledge of your will.

(vs. 11) You are enormous and powerful and you strengthen us with your power.
You enable us to endure every difficulty with patience and joy.

(vs. 12) You qualify us to share in the kingdom of light.

(vs. 13) You rescue us from the dominion of darkness.

(vs. 14) You are our Redeemer. You are the Forgiver of sin.
Beginning your prayer time with worship may take more time than you have allotted in the past, but you will find the extra five minutes will be immensely more rewarding than simply telling God how needy you are.
You may even decide to just worship and save the requests for another time.
You Should Also Read:
And When You Pray
Prayer for New Believers
Prayers That Get God's Attention


Related Articles
Editor's Picks Articles
Top Ten Articles
Previous Features
Site Map



Follow @LynneChapman
Tweet





Content copyright © 2022 by Lynne Chapman. All rights reserved.
This content was written by Lynne Chapman. If you wish to use this content in any manner, you need written permission. Contact Lynne Chapman for details.