Fashion, Ahimsa, and the Environment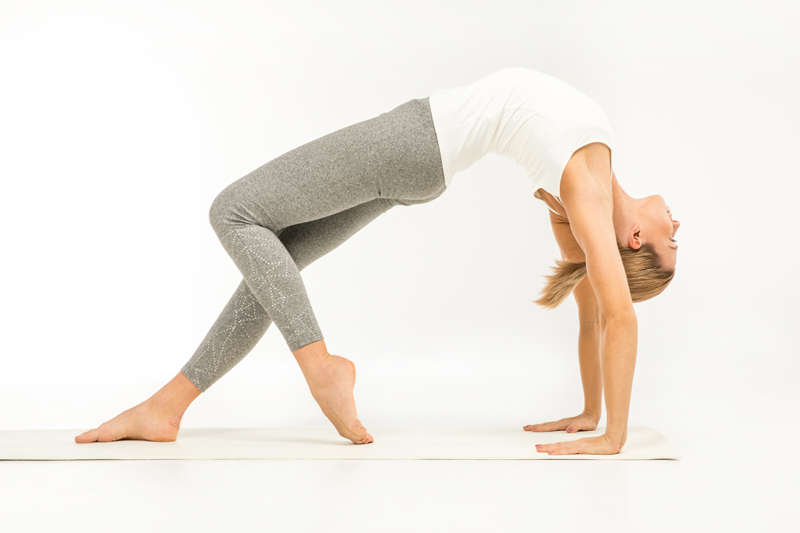 Clothing manufacturing takes its toll on the environment in many ways. Cotton production on an industrial scale necessitates the extensive use of pesticides. Microfiber, on the other hand, is a non-renewal resource and does not biodegrade. Merchandise from either is produced in off-shore sweatshops where individuals are paid pennies and forced to work under abysmal conditions. Fast fashion means that clothing is purchased, worn a few times, and then "donated"; unfortunately, most contributions aren't necessarily re-sold or given to the needy but instead packaged and thrown into landfills.

When we look at the yamas, Patanjali's first directives to those who would follow the yogic path, we are first instructed to refrain from violence. Thus, our clothing should be made in places that don't subject their workers or the environment to harm. How can we do this without becoming complicit in modern manufacturing processes?

And yet…. The allure of a snazzy new pair of leggings is hard to resist.

Being a yogi/ni in today's culture involves a series of trade-offs. None of us are quite willing to leave society and live in a cave eating roots. At the same time, however, we know that our yoga practice is meant to mean more than just a hip workout. We want to become more spiritual, but we want to do it comfortably. Is that even possible?

When we look at the big picture, it's easy to become overwhelmed by its complexity. Instead of paralyzing ourselves with every facet of the problem, perhaps we would do better to take baby steps in the right direction. Perhaps we can start by buying less and using it more thoroughly. During the Great Depression, one lived by the creed of "mend, make do, or go without"; can we adjust that idea to make our clothing needs less harmful to planet Earth and its inhabitants? When we choose to buy clothing, can we buy used? Or perhaps, by buying less, can we then afford to support businesses that respect the environment and employ fair trade practices?

Living within our incomes is important, but the allure of fast, inexpensive fashion has to be challenged. Buying cheap clothing means becoming complicit in current business practices antithetical to the concept of nonviolence. This doesn't mean that we need to stop shopping entirely, but we should choose the businesses we interact with carefully. Taking the time to do the research before we shop is important. We may not be able to completely avoid the nightmare of sweatshops or landfills, but we can make a difference, however small.

If we consider these issues, we may not be the best dressed person in the studio, and we may have to give up our dream of that perfect outfit to complement our perfect asana. This 'loss' may, however, end up as a gain, not just for the environment. Once our ego lets go of the dream of perfect fashion, we can focus on our choice to extend ahimsa to one more aspect of our lives. This, far more than that perfect shape we can make with our bodies, is the ultimate goal of yoga.

You Should Also Read:
PrAna Clothing and Accessories


Related Articles
Editor's Picks Articles
Top Ten Articles
Previous Features
Site Map





Content copyright © 2022 by Korie Beth Brown. All rights reserved.
This content was written by Korie Beth Brown. If you wish to use this content in any manner, you need written permission. Contact Korie Beth Brown for details.