Harvard Medical School Guide to Yoga Review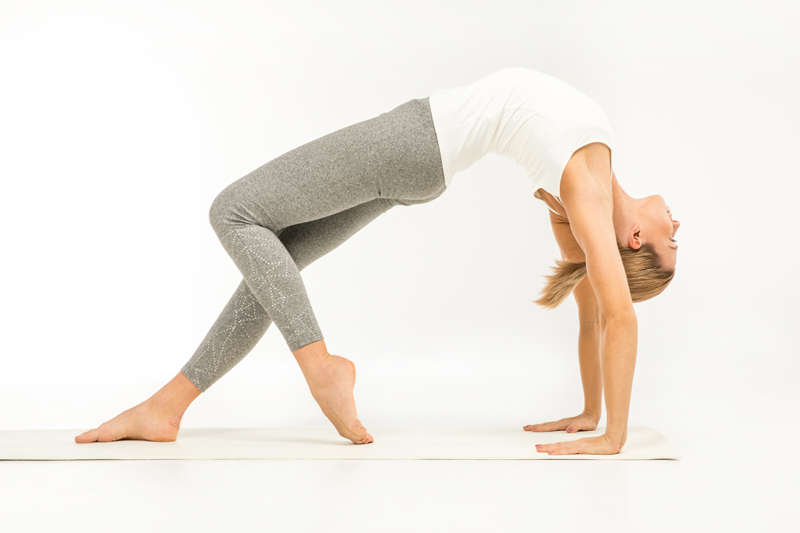 Are you fascinated by the science behind yoga? Would you like to peruse an overview that's relatively free of religious overtones? Or are you simply interested in reading about yoga tradition, historical and modern, from the perspective of two unlikely yogis? No matter your tribe, Harvard Medical School's got the book for you. Their Guide of Yoga: Eight Weeks to Strength, Awareness, and Flexibility is a compendium of history, research, and practical tips that should prove useful to beginners and seasoned practitioners alike.

At 297 pages, this tome is divided into three sections. The first is an overview of the scientific research to date on the various claims made regarding the practice of yoga. While the lack of consistent references and the author's fervent belief in yoga's efficacy slants the writing, you'll find a reliable summary of the scientific world's current take on how yoga can improve living. (Those looking for a deeper scientific analysis would do well to check out The Science of Yoga, also reviewed on this site.) This section also includes a short history of yoga throughout the ages, interesting to beginners but somewhat lightweight for those who have already studied the art and its origins.

The second section gives ideas for how to approach a yoga practice, and as such is sui generis in popular literature. It collects various precepts often heard in class, such as non-judgmental attitudes and self-acceptances, and discusses each in some depth. These are important concepts, and are rightly placed before the discussion of various poses. While some may be inclined to skim through them to get to the 'meat' of practice, spending time here will be beneficial.

The final third of the book is dedicated to practice specifics, and as such is an encyclopedic compendium of asana and pranayama. While I believe that the latter should be learned in a studio class or through a private training, this is one of the few popular treatises to discuss the importance of breathing exercises in yoga, and as such the authors should be commended. At the same time, I would caution the reader to use this section as a review rather than as a first dive into various techniques. (To their credit, the authors do point out the possible dangers inherent in various practices.)

The asana section is illustrated with line drawings and discusses a number of different poses, including forward bends, standing poses, twists, and backbends. Again, this section works better as a review of what one has previously learned in person; however, as a reference for a home practice, it's well illustrated, with variations that should support a number of different body shapes. The authors themselves understand the limits of using a book to learn a physical art, and as such have left out certain poses that are best done only with a qualified professional present.

The Harvard Medical School Guide to Yoga is definitely worth a read as well as a possible spot in one's personal reference library. It's lack of spiritual focus will bother some readers and gladden others; it's basis in science will attract those who have previously dismissed yoga as being too "airy-fairy". Well-priced for a quality paperback as well as being available as an e-book, it's a welcome addition to yoga literature.

Disclaimer: I am not associated with Harvard University or with the authors. I borrowed my copy from the Pasadena, California, Public Library.

Wei, Marlynn, and Groves, James E. The Harvard Medical School Guide to Yoga: Eight Weeks to Strength, Awareness, and Flexibility. Da Capo Press, Boston, MA, 2017. ISBN 978-0738-219363 (paperback); 978-0738-219370 (ebook).

You Should Also Read:
The Science of Yoga Book Review


Related Articles
Editor's Picks Articles
Top Ten Articles
Previous Features
Site Map





Content copyright © 2022 by Korie Beth Brown. All rights reserved.
This content was written by Korie Beth Brown. If you wish to use this content in any manner, you need written permission. Contact Korie Beth Brown for details.