A Physical or Spiritual Practice?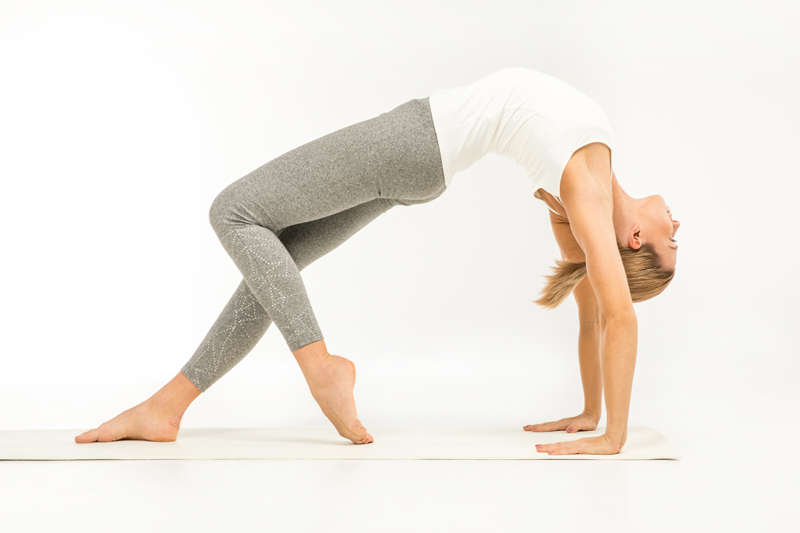 Have you ever gone to the gym, did a set of burpees, and then reflect on the similarity of that exercise to Sun Salutations? Or been instructed through what was essentially Single Leg Bridge pose? Many asanas bear resemble to some tried-and-true gym workouts, and indeed of late many instructors have begun to overtly borrow from yoga practice to "beef up" a training session. (Single leg dead lifts, I'm looking at you – a move by any other name is still Warrior III!)

For some, knowing the strengthening properties of certain asanas makes a yoga practice doubly intriguing; for others, it pulls away from the spiritual nature of the discipline. If you are in the former camp, you'll no doubt be adding and modifying different movements when you go from the mat to the gym; if in the latter camp, however, you may rail against the 'dilution' of yoga.

The truth? Both positions are valid, and neither needs to be held in contradiction to the other. In modern culture, yoga has been largely de-spiritualized, often on purpose. Hybrid workouts such as 'Yogalates' are done for their physical benefits, and the truth is that yoga is unmatched in its ability to keep us long and flexible. It's also true that certain asanas build strength in ways that other exercises can't match! If adding side planks and Boat Pose improves one's workout, what's the matter with that?

There are those that hold religious beliefs that don't play well with traditional Hindu, Buddhist, or Tantric ideas, and these people are simply taking what they love about yoga and leaving the rest. There's nothing inherently wrong with loving the physical practice of yoga, and if that by itself is making a positive difference in someone's life, who are the rest of us to complain? Part of the practice of loving-kindness involves tolerance and acceptance of other people's foibles and ideas; whether you belief that physical-only yoga is the former or the latter is of primary importance only to yourself.

Of course, many individuals attend studio classes and practice asana in pursuit of the promised union between the physical, mental, and spiritual areas of our lives. Again, there's nothing the matter with this – it's a different way of looking at the practice. If integrating Hindu mantra into one's yoga practice works for someone, why should anyone else be bothered?

Currently, society is experiencing a surge of meanness and narrow-mindedness; the idea that there's only one correct way to connect with God is as arrogant as the idea that there's only one way to practice yoga. It's been many years since Elvis Costello sang "what's so funny 'bout peace, love, and understanding," but the need for these qualities is greater than ever.

Whichever camp you belong to is between you and you alone. Take a moment, however, to honor the wisdom inherent in the other side, and use your prayer and meditation time – however you choose to express them – to send peace, love, and understanding across the ether. And whether you prefer to end a mat session with "Namaste," "Amen," or no words at all, know that your yoga practice is making a positive difference for you and, by extension, for the world.



Related Articles
Editor's Picks Articles
Top Ten Articles
Previous Features
Site Map





Content copyright © 2022 by Korie Beth Brown. All rights reserved.
This content was written by Korie Beth Brown. If you wish to use this content in any manner, you need written permission. Contact Korie Beth Brown for details.