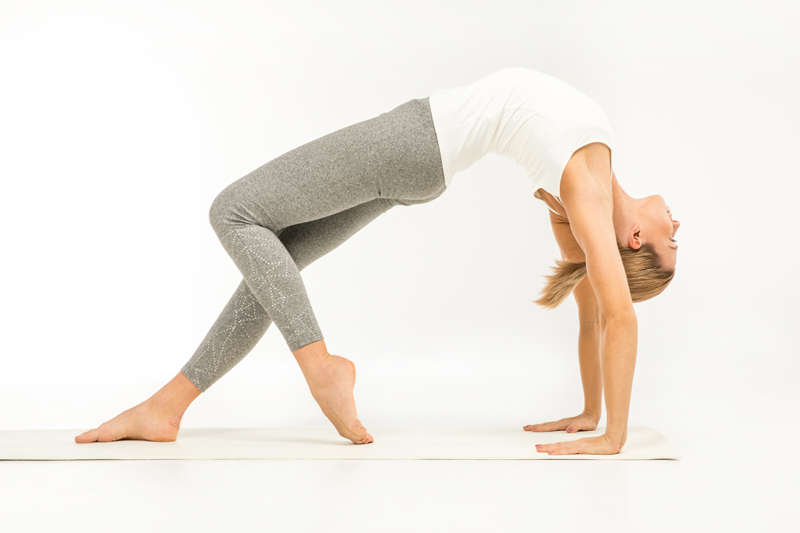 You've made the investment – you purchased your own yoga mat. If you've bought a popular brand such as Manduka, you've spent sixty or more dollars on the purchase. You and this mat will be spending a great deal of time together; you will shed skin, sweat, and hair all over it, on a regular basis. You might practice with it on the grass, or even on dirt. How should you clean and store the mat between practice sessions?

First of all, it's important to wipe down your mat on a regular basis. You can do this after class, before you roll it up and take it home. With the mat on a flat surface, wipe it down with a clean washcloth, rag, or paper towel. This will remove larger pieces of dirt and help to keep the mat "sticky" underneath your feet.

Before you put the mat away, take a good look at it. Some, but not all, mats are reversible. If yours has two different finishes, then know that the 'rough' or 'textured' side is there to keep your feet from slipping during practice. When you wipe this side down, be sure to use cloth rather than paper so that you don't get fibers stuck between the raised points. You'll want to wipe down both sides of the mat, so that dirt from the bottom doesn't inadvertently stick to the other side when you roll the mat up.

Speaking of which – while there are different ways to roll a yoga mat, some people swear by folding the mat in half first before rolling it from the folded to the open edges. This keeps the clean surface cleaner, as it doesn't come in contact with the other side at all. In addition, this helps to keep the mat edges from picking up a curl that prevents them from lying flat. You will also find it easier to then slip the mat into its carrier.

Once you've gotten into the habit of rolling your mat properly and wiping it down after practice, you'll then want to add another step: washing your mat on a regular basis. It's not difficult. You'll want to use a solution of warm water with just a bit of fragrance-free detergent or soap; too much can make the mat slippery, defeating its purpose. Why fragrance free? One, you don't want chemicals to get into the mat, ready for you to breathe in with the next few uses, but also because there may be people in your class who for some reason don't want to breathe in fragrance. Cancer treatments, for instance, can make people extra sensitive to smells. That lovely lavender fragrance on your mat may make it impossible for someone to be able to practice next to you; be conscious of others and keep your mat unscented.

If your mat becomes very wet when you wash it, get rid of the extra water by laying a thick towel atop the mat and then rolling it up and back a few times. You don't want to squeeze the mat, as this may cause it to lose its shape. When the mat is damp rather than dripping, hang it over a shower rod or lay it out on a clean floor to dry. This will keep it in shape and ready for your next class.



Related Articles
Editor's Picks Articles
Top Ten Articles
Previous Features
Site Map





Content copyright © 2022 by Korie Beth Brown. All rights reserved.
This content was written by Korie Beth Brown. If you wish to use this content in any manner, you need written permission. Contact Korie Beth Brown for details.