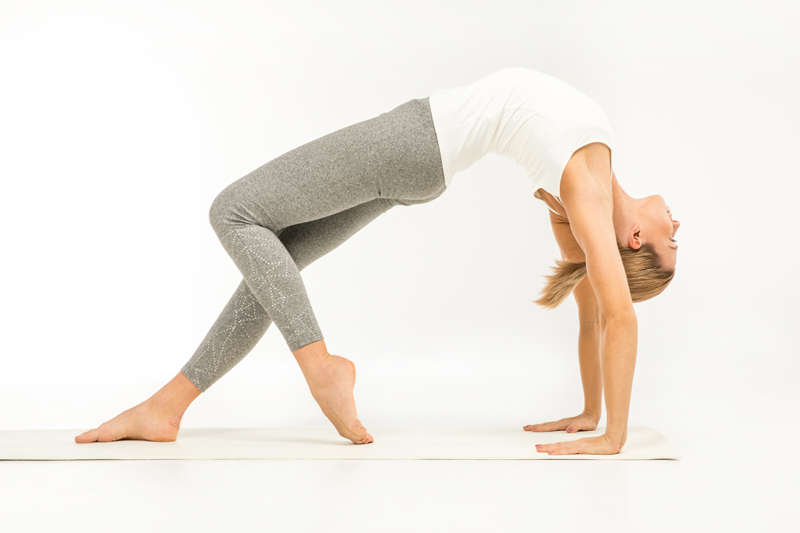 William Styron named his memoir about depression Darkness Visible, and those that struggle with anxiety, dysthymia, and/or major depression fully understand this metaphor. Like all exercise, a consistent yoga practice can help manage moods because movement encourages the manufacture of serotonin in the brain – thus, the "runner's high" effect. Beyond this, however, yoga has other benefits that are tremendously helpful for those with psychiatric conditions. While a yoga practice may not cure the problem, it can be extremely beneficial for managing the symptoms.

In 2017, researchers presented a number of yoga-related studies at the American Psychological Association's yearly meeting. The type of hatha yoga practiced didn't seem to matter, but the cumulative amount of practice did – engaging in asana proved to significantly decrease symptoms of depression, anxiety, and other related mental health issues. Even chronic and treatment-resistant depression improved. The results proved so promising that the United States military is considering a treatment program for veterans fighting PTSD and other combat-related problems.

Vinyasa yoga in particular is generally taught using the stricture of "one movement, one breath," and participants receive cues connected to inhalation and exhalation. This focus slows down breathing from the start, which prompts relaxation. There is a biochemical reason for this: anxiety and stress cause faster and often shallow breathing. Carbon dioxide builds up in the body, which in turn creates feelings of panic. Slowing down the breath and extending the exhale brings the amount of oxygen in the blood back up, reversing the process.

Beyond balancing gases in the blood, the deep breathing associated with yoga gives participants some control over their level of physical arousal. If the inhale is longer than the exhale, the body is stimulated, eventually into the 'fight or flight' response'. The sympathic nervous system does this to allow us to protect ourselves from danger; however, modern stressors cause this response to continue to the point where it becomes automatic (hence chronic anxiety and depression.) Elongating the exhale prompts the opposite reaction - the parasympathetic nervous system calms the body down. A regular yoga practice that involves working with the breath thus teaches us how to work with our bodies to change how they react.

Further, engaging in asana practice pulls us out of internal rumination and into an awareness of the here and now. Rumination – the endless recycling of problems and grievances, with the mind moving in a slow, steady, repetitive circle – is a hallmark of depression and anxiety. Learning to focus instead on mindful awareness of the present allows the brain to replace this negative activity with one that is positive. As new neural pathways are created, we now have a new tool with which to engage the world.

The studies focused on class attendance rather than on private practice. Community involvement also has a positive effect on the brain, and attending a regular yoga class makes us part of a spiritual community, another factor that's been shown to improve the quality of our lives. Yogi/nis who take classes are less isolated and more connected to others. While having a personal practice is often touted as the hallmark of a committed yogi/ni, it seems that practicing with others is equally important for our mental health.



Related Articles
Editor's Picks Articles
Top Ten Articles
Previous Features
Site Map





Content copyright © 2022 by Korie Beth Brown. All rights reserved.
This content was written by Korie Beth Brown. If you wish to use this content in any manner, you need written permission. Contact Korie Beth Brown for details.