Padmasana and Its Friends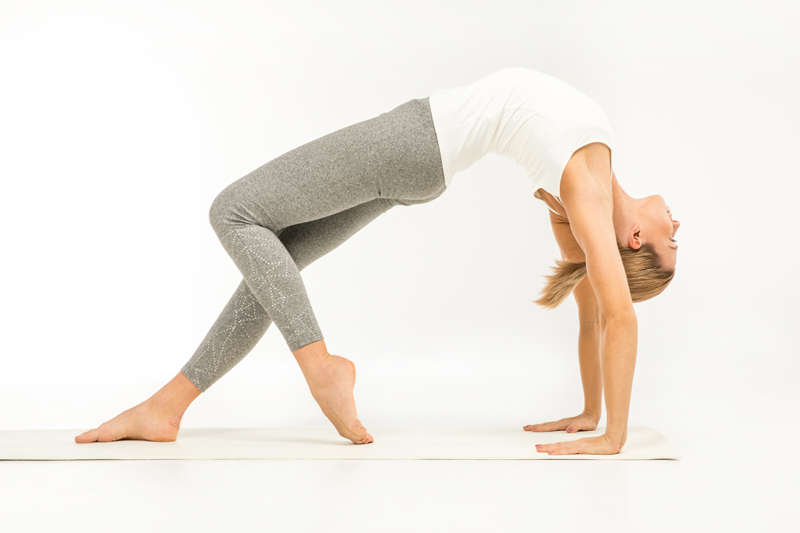 There's an allure to Padmasana beyond all other yoga poses. We have an archetypal vision of the Supremely Realized Yogi: a man seated on a meditation cushion, legs folded. Because we want the inner peace, we long to attain the pose. As always, however, it's important to remember that poses are there to be used by people rather than the reverse. Is Padmasana right for you? Possibly, but you'll need to experiment and practice.

In India, the pose is valued for a practical reason. Tailors, cobblers, and others who work with their hands often use this pose because it allows the toes to add two extra grips. In other words, one can hold a shoe with the toes while threading a needle with the fingers. In the Western world, we don't often work sitting on the floor. Beyond questions of cultural appropriation (exactly how much of Hindu spirituality is ours for the taking?), our hips and back may not be open or strong enough to support the posture for long periods.

Those interested in experimenting with Padmasana should start in Suhasana, or Simple Seated Pose (interestingly enough, it's also often called Tailor Pose.) From here, check the angles created by your legs. High knees speak of tight hips; you'll want to sit with a blanket or bolster underneath your rear end to drop your knees to a more sustainable position.
From here, move into Half Lotus. Straighten your legs and come into Danadasana, or Staff Pose. Bend your knee and manually guide your foot onto your thigh, with the sole facing up. You may immediately discover that your hips are tight, and moving this far into the pose is your current practice. If you can move farther, slide the foot to the hip crease. You are now in Half Lotus. Straighten your back here, and breathe into the posture. Practice with both legs from wherever your body is at this time.

Ultimately, you'll move into full Padmasana, where both feet rest in the opposite hip creases atop the thighs. Don't try to force your legs into this position; you risk doing damage to your knees. If the full pose isn't available to you and you're looking for a stable meditation position, Sukhasana is perfectly fine, albeit pedestrian. Note the revealing nature of the last caveat – how deeply is your ego involved in achieving the Perfect Yoga Pose for the Perfect Yoga Body? A meditation on that might be much more helpful to your current spiritual state than maximum time in Full Lotus.

Padmasana is a beautiful pose, but much of its strength as a yoga tool lies in its ability to focus on our humility or lack thereof. By all means, play with the posture, but do so intelligently, and don't harm your body in the process!




Related Articles
Editor's Picks Articles
Top Ten Articles
Previous Features
Site Map





Content copyright © 2022 by Korie Beth Brown. All rights reserved.
This content was written by Korie Beth Brown. If you wish to use this content in any manner, you need written permission. Contact Korie Beth Brown for details.