Take Your Practice Outside!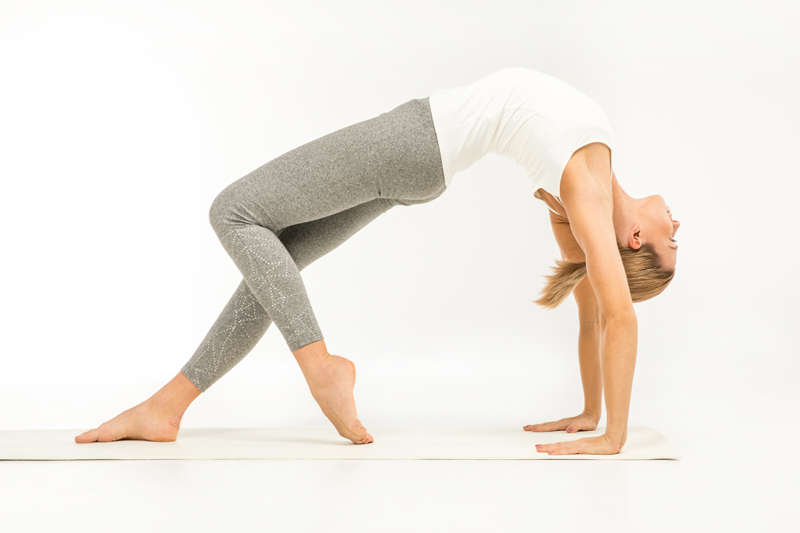 Most of us spend a great deal of time indoors. If we work in an office, we may not leave the building from the time we get to work until we get home. Even those of us who work on an open campus spend hours inside, although we can leave the building much more readily. Add to that a yoga practice carried out at the gym or studio, and it's not surprising that many of us suffer from what author Richard Louv calls "Nature Deficit Disorder" in his book Last Child in the Woods. While this isn't an official medical diagnosis, some studies have shown that spending time in nature improves our emotional state as well as improves our sight, our ability to concentrate, and our spatial awareness. Fortunately, yoga can be thought of as a moveable feast. It is not only possible but downright pleasurable to practice out of doors. Why not combine your quest for a personal practice with time spent close to nature?

Strictly speaking, you do not need a yoga mat to practice asana, although using one helps with traction and keeps you cleaner. If you accept the mess, however, you will find practicing barefoot on the ground to be a startlingly new experience. The change from a hard stable floor will give additional work to your core muscles in all of the standing poses. Beach sand, hard-packed dirt, grass; each of these will provide a different experience. In addition, your body will register the wind and the sun as kinesthetic impressions. You will hear different sounds, enjoy the view, and smell various flora and fauna. In short, your senses will get a workout in addition to your body!

One can also possible to combine yoga with other outdoor pursuits. How about starting and ending a hike with a series of Sun Salutations? Or practicing seated poses after swimming at the beach? If it is impossible to get out of the city, why not walk down to a local park and do half an hour of asana under a tree?

You will of course want to take precautions with the added heat and sun. In hot climates, it makes more sense to practice in the early morning or evening rather than mid-day. In addition, you will need sunscreen to protect your skin. It is also a good idea to bring extra water with you and to monitor how warm you get; heat exhaustion or even heatstroke can be a very real threat in many areas.

Those who already have personal sadhanas will be able to simply take their daily practice outside. If you do not currently practice yoga outside of a class setting, why not use beautiful weather as an excuse to start? You can keep it simple by using a class sequence from a yoga book or magazine such as Yoga Journal or Yoga International online, or by downloading an audio class to follow. Take the time after Savasana to sit in meditation, possibly focusing on the world around you and the beauty of the forest, ocean, desert, or park. Give thanks for being able to spend time enjoying the beauty of nature, and take the time to internalize all that the outdoors has to offer. You will return when you can, but this day and this practice will be a gift to yourself that you will long remember.



Related Articles
Editor's Picks Articles
Top Ten Articles
Previous Features
Site Map





Content copyright © 2022 by Korie Beth Brown. All rights reserved.
This content was written by Korie Beth Brown. If you wish to use this content in any manner, you need written permission. Contact Korie Beth Brown for details.