Yoga Clothing and the Plus-Sized Woman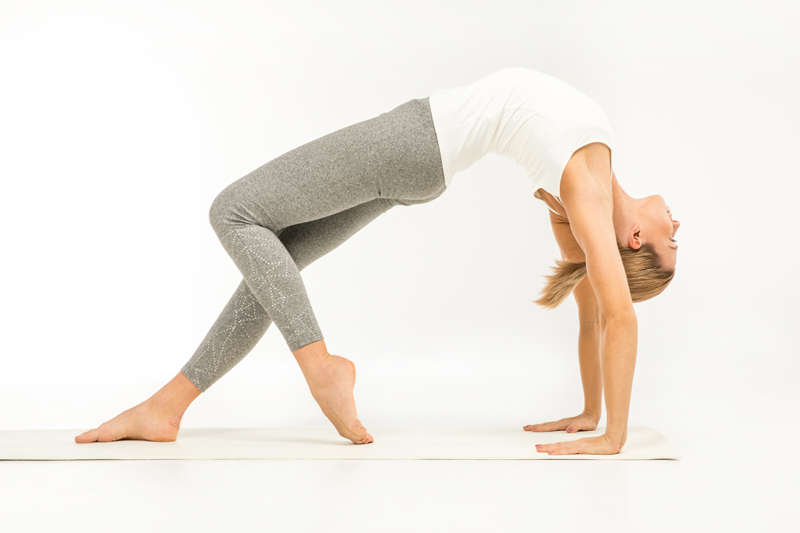 The stereotype of the skinny rich white yogini still lives on, unfortunately. While there are indeed many yoga sessions filled with those who fit this description, there are also male practitioners, yogi/nis of color, and those who can't afford studio classes. In addition, a number of yoga students are of average or more than average weight. So what happens when the plus-sized woman goes shopping for clothing suitable for asana? Sometimes, she gets lucky, but often she comes away frustrated. Here are issues that clothing companies need to understand.

To state the (pardon the pun) largest problem simply and succinctly, athletic clothing companies need to widen their size range. With the average American woman wearing a size 12, that's quite a few people to leave out. And yes, there are ways to work around the problem – stores that cater specifically to plus-size women, men's athletic clothing, and the like – but why shouldn't a full-figured yogini be able to shop with her lesser-endowed friends at places like Athleta and Lululemon, or to be able to buy PrAna while at REI?

Beyond the problem of finding one's size in the first place, there's the issue of style and cut. Most athletic lines tend to cut clothing narrowly; for larger women, this means going up at least one size (if that's even possible). Certain styles, particularly those with cut-outs and wraps, usually don't have enough material to work – or are so skimpy that they make the wearer feel even larger by contrast. Isn't there a happy medium between oversize t-shirts and spaghetti strap tank tops?

Athletic bras are particularly difficult for the full-figured woman, and many styles make the problem worse with styling that interferes with wearability. If arm straps cross each other, than the wearer needs to slide the bra over her head – this makes it almost impossible to fasten the chest band. If everything is secured, then the garment tends to get stuck across the shoulders, forcing the wearer to shimmy and wiggle to bring it down around the breasts; removing the bra also becomes a workout of its own. Also, try finding a bra with skinny shoulder straps that gives support – or try finding a great support sports bra that looks cute under a skimpy top. It's a difficult balance to achieve, and most retailers don't seem to even try.

Yes, there are wonderful stores like Torrid that cater to plus-sized women, but fashion should be for everybody. With television shows such as Project Runway showing models of all sizes, is it really too much to expect expanded size ranges and styles that complement curves from many brands rather than from the few? When will retailers realize that many curvy women would love to shop at athletic clothing stores, spending quite a bit of money in the process?



Related Articles
Editor's Picks Articles
Top Ten Articles
Previous Features
Site Map





Content copyright © 2022 by Korie Beth Brown. All rights reserved.
This content was written by Korie Beth Brown. If you wish to use this content in any manner, you need written permission. Contact Korie Beth Brown for details.