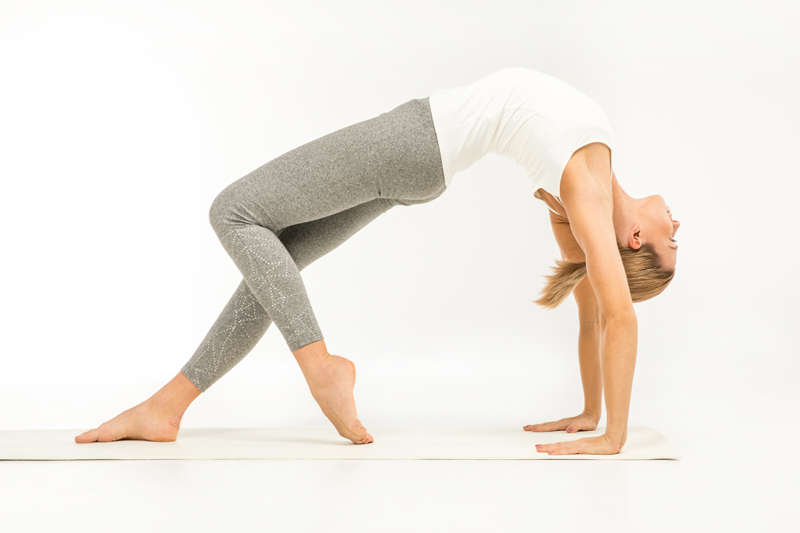 A wise person once coined the following adage: Celebrate growing old – it's a privilege denied to many. In order to properly appreciate the gifts that come with a rich, long life, we must take care of our physical body, which allows us to enjoy the world. In their slim tome, authors Sage Rountree and Alexandra deSiato discuss how the use of yoga to avoid the most common problems faced by the eldery.

The authors walk their talk; each has taught yoga for a number of years, and both have worked with seasoned yogi/nis as well as older newbies to the discipline. Beyond their Yoga Alliance certifications, Rountree has a background in athletic training, and deSiato in Pilates. This combined expertise allows them to discuss the challenges of balance, flexibility, and core strength from a number of unique angles.

Lifelong Yoga begins with three chapters on the general issues faced by the middle-aged and elderly, noting how yoga can make a difference in each one. Various kinds of classes are discussed, and the authors suggest ways to find a suitable place for one's practice. Part II goes into specific poses that can help with balance, flexibility, and core strength. Parts III and IV move beyond asana, offering sequences for home practice. This section also discusses how an ongoing yoga practice can make a difference off the mat, in the daily details of our lives.

Also this tome is slim, it contains a number of important ideas and tips for maintaining and improving one's aging body – any one or two of these, put into practice, could be well worth the price of the book. These aren't confined to the physical; the authors note, for example, that yoga classes can work as a way to avoid the isolation that often leads to depression in older adults. They also point out the benefits of yoga philosophy as a way to negotiate the changes that happen as we move to the end of our lives – and, while not specifically noted, suggest that these philosophical concepts can help us to keep our minds sharp while we enjoy every day given to us.

This book is well worth reading and working through. The asana practices that are detailed focus on simpler poses, but that doesn't necessarily mean that they are easy; most people will find something here that will help move them forward. Seasoned advanced yogis may find this tome somewhat elementary – until they too succumb to one or another of age's outrageous slings and arrows. Those who teach gentle classes and the elderly will also enjoy this book. If you keep a yoga reference library in your home, this book should be on that shelf.

Disclaimer: I am not affiliated with either of the authors or with North Atlantic Books. I checked this book out of the public library and then went on to purchase my own copy with my own funds.

Rountree, Sage; and DeSiato, Alexandra. Lifelong Yoga: Maximizing Your Balance, Flexibility, and Core Strength in Your 50's, 60's, and Beyond. North Atlantic Books, Berkeley, CA, 2017. ISBN: 978-162-31714-3-8



Related Articles
Editor's Picks Articles
Top Ten Articles
Previous Features
Site Map





Content copyright © 2022 by Korie Beth Brown. All rights reserved.
This content was written by Korie Beth Brown. If you wish to use this content in any manner, you need written permission. Contact Korie Beth Brown for details.