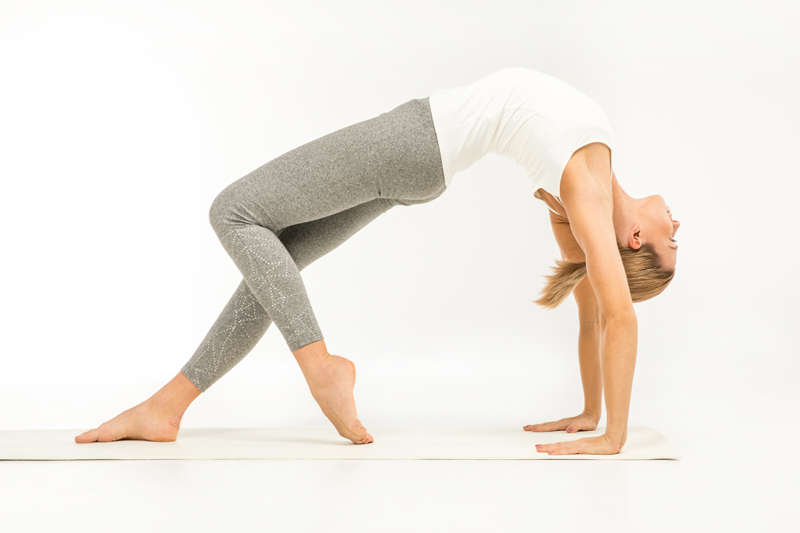 Eugenie Vasilovna Peterson, as she was originally named, was born in Riga, then a part of the Russian Empire, in 1899. As the daughter of a Swedish businessman and a Russian socialite, she grew up as part of a patrician circle when the family moved to Moscow. Literate and well-educated, she read a book by the great Indian writer Rabindranath Tagore and became fascinated with the culture of that far-flung country. As an aristo and as a woman, her curiosity was bound to die as an idle interest. Fortunately for the Western world, historical events helped to propel into the greater world.

After the Russian Revolution and subsequent civil war, Peterson moved with her mother first back to Riga, then to Poland, and finally to Berlin, where she was able to find out more about Indian culture and philosophy. In 1926, she attended Annie Besant's Theosophical Congress in Holland and heard the mystic Jiddu Krishnamurti chanting in Sanskrit. Peterson became captivated by the mystique of India and managed to visit the country the next year. Returning to Europe only to sell her furs and jewelry, she moved to India later on that year, she became an actress, using the stage name of Indra Devi.

Peterson's first marriage brought her into contact with various members of the Indian nobility, such as Jawaharlal Nehru and Mahatma Gandhi; she was also able to meet Tagore, the writer who had originally sparked her curiosity for India. Most importantly, she became aware of the work of Tirumalai Krishnamacharya and his yoga studio in Mysore. Originally refused a place as a yoga student, Peterson persevered with her requests until Krishnamacharya agreed to take her on. She proved herself with hard work and natural ability, studying alongside classmates Pattabhi Jois and BKS Iyengar.

After a year of intense study, she discovered to her chagrin that her husband was being posted to Shanghai, China. Krishnamacharya's reaction was to train her as a yoga teacher. Intimidated, Peterson nonetheless complied, teaching Madame Chiang Kai-Shek and other Chinese women throughout the Japanese occupation and World War II. When the conflict ended, she returned to India briefly. The death of her husband in 1946 made her once again stateless; after wrapping up his estate in China, she emigrated to the United States the following year.

Hollywood was interested in health and fitness during the years after the war, and Peterson hobnobbed with the stars, teaching yoga to Gloria Swanson, Eva Gabor, Greta Garbo, and Yehudi Menuhin. She re-married in 1953, became an American citizen, and legally changed her name to Indra Devi.

Elizabeth Arden, one of the wealthiest American entrepreneurs, was interested in offering yoga through her many spas. Devi worked with her, although she never became an employee of Arden's. When Devi's husband bought her a house in Tecate, Mexico, she began to offer teacher trainings there. She also wrote a number of books about yoga.

As a former Russian citizen, Devi remained interested in bringing yoga to the land of her birth. In 1960, she met with several Soviet leaders, including Anastas Mikoyan, then the leader of the Supreme Soviet. After hearing her views on the health benefits of yoga, the politicos legalized the practice in the USSR.

"Mataji" (Esteemed Mother), as she was known by many, met Satya Sai Baba in 1966. Enamored of his teachings, she began calling her yoga practice Sai Yoga. Travelling the world, she taught many people in many places. In 1982, she visited Argentina and fell in love with the culture and the people. Three years later, after the death of her second husband, she moved to that country andestablished the Fundacion Indra Devi. She taught there for the final fifteen years of her life, dying of complications from a stroke in 2002, at the age of 102.

Devi was hugely responsible for the popularization of yoga in the United States, the USSR, and Argentina, where the Fundacion Indra Devi is still a vital force. While not as well-remembered as her fellow classmates Jois and Iyengar, she remains one of modern yoga's founding mothers. Michelle Goldberg's book The Goddess Pose delineates Devi's life in detail and is worth a read for those interested in learning more about this intriguing woman.



Related Articles
Editor's Picks Articles
Top Ten Articles
Previous Features
Site Map





Content copyright © 2022 by Korie Beth Brown. All rights reserved.
This content was written by Korie Beth Brown. If you wish to use this content in any manner, you need written permission. Contact Korie Beth Brown for details.