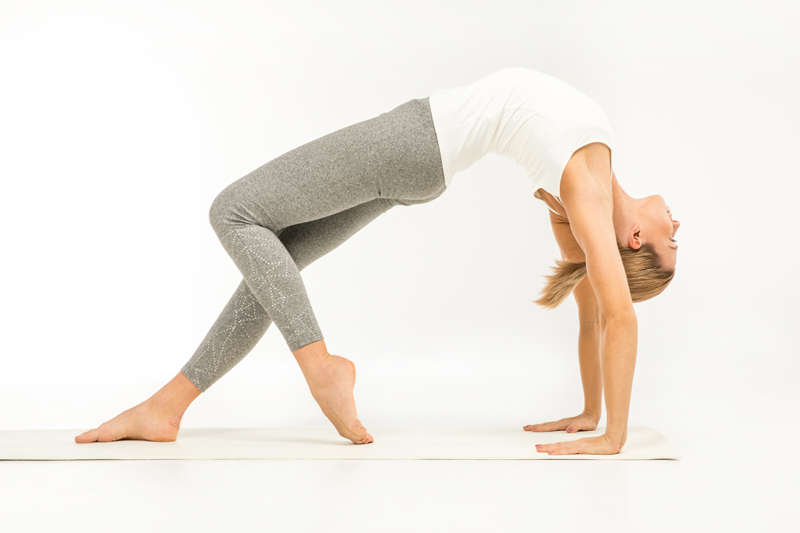 Choosing to practice yoga regularly in a studio setting is a major financial commitment. Classes these days cost around sixteen dollars for a single class, with discounts usually given for five- or ten-class series purchases. This adds up to upwards of one hundred and fifty dollars a month, or over one thousand dollars in a year. Getting good financial value is only one reason to be selective about a studio; there are other reasons that make the choice an important one. Consider the following when you contemplate various options.

For many people, consistent practice depends on being able to make class part of the weekly regime. This means that the studio's proximity to home or work should be considered. How easy is it to get to class? If there's a studio within a five-block radius, so much the better; if not, can you arrange a route so that it doesn't feel like an enormous hassle just to get to the studio? Conversely, is there a reason that you would go out of your way to take a particular class? If you can either make getting there easy or if you can verbalize why the class is worth the transportation hassle, you're that much more likely to keep on going.

Consider the expertise level of the teachers who lead classes at the prospective site. Can you find out this information easily? Many studios have instructor information listed on their web site. If it's not there, consider calling and asking about this – you may or may not care whether each teacher is registered with Yoga Alliance, but you will want some assurance that you'll be working with people who know enough about yoga to keep you safe.

You'll also want to check out the studio's focus in terms of specific practices, as this should match your own level of interest. Some places emphasize physical development, others meditation and pranayama, and still others a mixture of both. If you want to study a particular style such as Iyengar or Yin, you may need to look a bit farther afield. This goes back to the proximity issue; if you want to study yoga nidra badly enough,for example, you may be willing to drive across town one day a week. Or are you more likely to make a general vinyasa class that's close to home on a regular basis and travel afield once in a while for special workshops? Perhaps you'll go to one studio class per week and practice at home on other days?

You'll be spending one or more days a week at the studio, and so you should feel like the setting is your yogic home – or at least a place where you like to visit. Make sure that you're getting what you need! And remember that it's always possible to have two or three places that you like to attend for different reasons. As always, the important rule is to show up on the mat, whether that means at a "home" studio or as part of a few different communities.



Related Articles
Editor's Picks Articles
Top Ten Articles
Previous Features
Site Map





Content copyright © 2022 by Korie Beth Brown. All rights reserved.
This content was written by Korie Beth Brown. If you wish to use this content in any manner, you need written permission. Contact Korie Beth Brown for details.