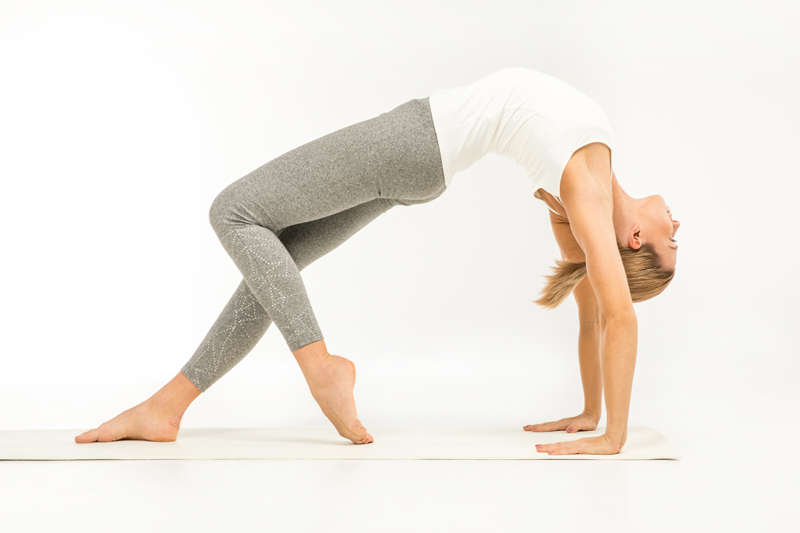 This week, many of us will gather with family and friends, and it's all too easy to fall prey to body loathing. As we dress for events, how do we regard our mirrored selves? Do we find ourselves grateful for this body that carries us throughout a busy life, or do we scowl at perceived imperfections? In our yoga classes, do we enjoy movement, or do we ignore the here and now to focus on how our bodies come up short in comparison to the one on the mat beside ours?

It's time to begin to change all of this! Why live in criticism when you can live in love? Take some meditation time to work on the relationship that you have with your one and only body.

Take a comfortable seat, and settle into the cushion. Make sure your back is supported, perhaps by sitting against a wall. Take a deep breath, and let it out, repeating this a few times. Then bring your attention to where the breath enters the body, at the tip of the nose. Follow the breath as it moves down the back of the throat and to the lungs. But don't stop there – watch the oxygen as it enters the bloodstream and moves to the different parts of the body.

From here, follow a full body scan, stopping at each part of the body to see what's going on. There's no reason to hurry – take the time to fully experience your feet, knees, thighs, belly, and so on. Ask each part of your body how it feels today, and thank it for adding to your ability to experience the world. When you reach the top of your head, imagine your body surrounded by an egg of pure light and energy that bathes every cell in protection and peace.

From here, why not spend some time with the areas that you aren't terribly fond of? Maybe that belly fat needs some attention, or perhaps you should send your cellulite some love. This might be a good time to ask how that area is serving you. Can you find acceptance, or even gratitude, for these perceived imperfections that make you unique?

You might want to move your hands to hold the areas that you usually revile, in the same way you would soothe a crying baby. Send soothing thoughts, and allow your body to speak. What secrets are revealed when you take the time to understand how each body part serves you?

Finally, take a moment to sense the connection between your body, the bodies of your parents, and those of the generations before them. Your present body is a connection to ages past and an entire lineage of people who walked the earth much like we do now. It's also a conduit between you and the other people who presently inhabit the planet, and it allows you to connect with the world. Feel these connections, and be grateful to experience them. Truly, the sacred in your own body is what allows you to experience the holiness of the world!

End your meditation by reaching out your hands in a symbolic hand-hold with those presently here as well as with those who have gone before. Then rise from your cushion knowing that you and your body are both integral parts of the world, and that your presence matters. Enjoy this time of rest and renewal, and recharge for the future!



Related Articles
Editor's Picks Articles
Top Ten Articles
Previous Features
Site Map





Content copyright © 2023 by Korie Beth Brown. All rights reserved.
This content was written by Korie Beth Brown. If you wish to use this content in any manner, you need written permission. Contact Korie Beth Brown for details.