Celebrities Practicing Yoga?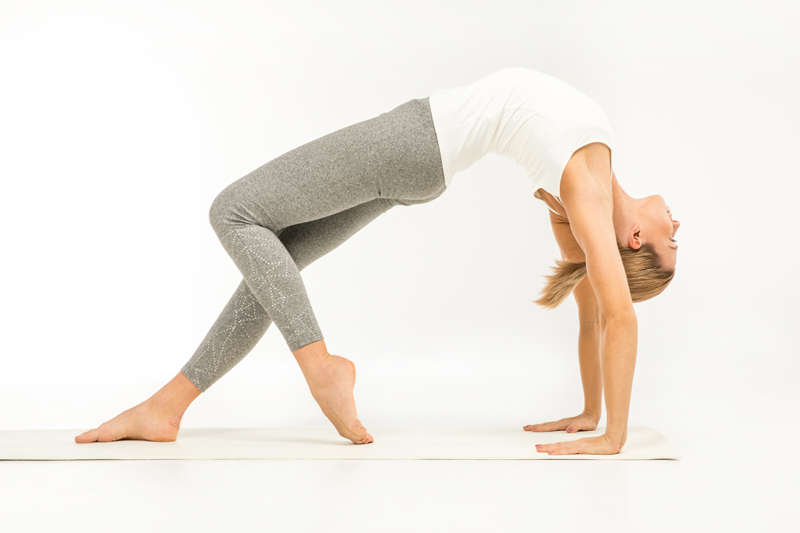 While it's beyond one column to explain the allure of celebrity culture, the fact remains that everyone, including those who practice yoga, appears fascinated with the details of everyday superstar life. And, at least on the Internet, a majority of celebrities have at least played with the idea of bringing yoga into their lives. Of course, it's wonderful that people are exposed to yoga when they read these stories. However, how is the practice of yoga being warped in the process?

The notion of yoga as primarily a physical culture is relatively easy to witness and deconstruct. Photos of luminaries pretzeled into challenging asanas clog our feeds; we see these demi-gods and goddesses practicing in beautiful places, wearing lovely clothing, and sporting perfectly manicured hands and feet. Much of this is, of course, about product placement, meant to sell us items that will help us 'perfect' our lives. Asana here become a tool to bend our bodies and minds to our will, ways to mold ourselves into what society wants us to be – pretty, fun, and obsessed with shopping.

Beyond the physical, we are given tales of superstars who have lost weight/got into shape/accepted their bodies/conquered their demons/moved past their comfort zone through their practice. These stories are often inspirational, and many of us do become motivated to practice when confronted with a person who looks just like us achieving "peak pose Nirvana." Once again, however, we have to stop and question these accounts, for they offer the same trap in a slightly different disguise. Yesterday we struggled for the 'perfect yoga body'; today we come to the mat to seek 'body positivity'; tomorrow we'll search for something completely different. Again, these stories deconstruct into ways in which we become convinced that perfection is out there, that we can achieve it, and if only we buy/do/believe in whatever it is, we'll be somehow 'fixed.'

There's nothing inherently wrong with reading about celebrity yoga culture. It's always helpful to know that other people labor the same way we do. It's true that we need to love and accept our bodies while challenging them to stay strong, flexible, and healthy for as long as possible. If reading about celebrity yoga helps us to take care of ourselves, then by all means let's read many more of these stories. However, it's important to do so while remembering that yoga is more than just a self-care tool; it's a way of looking at the world which fundamentally differs from the suppositions of celebrity culture. When the two become entwined, we run the risk of diluting our practice and missing out on much of what it has to offer.

Yes, we can have fun with yoga. We can wear the clothes, use the products, and try the style du jour - but, at some point, we need to find places in our practice that are more solid. The difference between a lifestyle and a way of life isn't always obvious, and celebrity culture has a way of further confusing the two. May the buyer beware – and may we read our magazines knowing that yoga philosophy is much, much deeper than the way it's often presented.



Related Articles
Editor's Picks Articles
Top Ten Articles
Previous Features
Site Map





Content copyright © 2022 by Korie Beth Brown. All rights reserved.
This content was written by Korie Beth Brown. If you wish to use this content in any manner, you need written permission. Contact Korie Beth Brown for details.