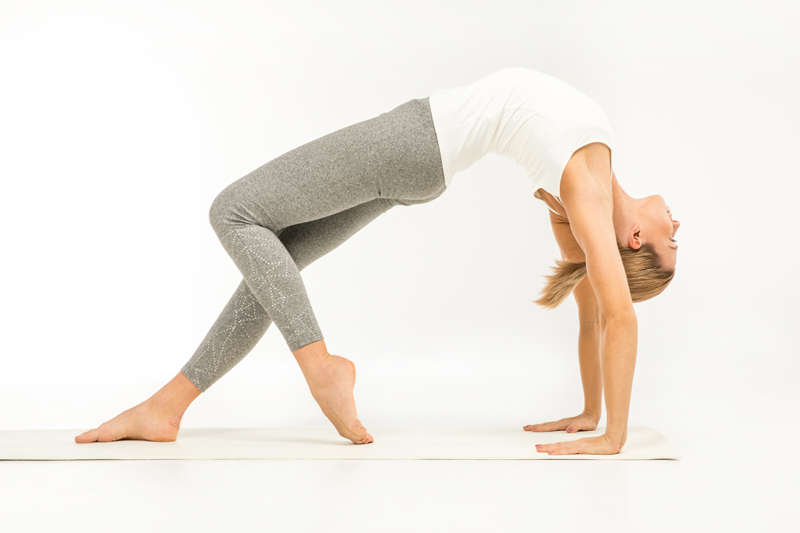 Within the yoga community, there's a great deal of talk about 'living one's dharma', an expression that refers both to acting correctly when interacting with the world and to expressing the central purpose of one's life. Both understandings present challenging ideals. In the former, we try to live our lives in a way that adds goodness to the world, a way that improves our karma. In the latter, we make the assumption that we are put here for a defined purpose and thus have the responsibility to define and live it. In both cases, we challenge ourselves to do more than just exist.
However, what if our understanding of dharma leads not to renewed purpose and growth but to endless drama and chaos? What if our desire to be 'the best we can be' finds us fighting with self-hatred, anxiety, and depression? What if we're so overwhelmed with the idea of a 'true purpose' that we negate the details of our everyday lives?

The Buddha famously stated the concept that pain is inevitable but suffering is optional. Thinking about this in terms of our dharma can lead us to beneficial questions about our motivations and our actions. Do we confuse the idea of a 'true purpose' with an egocentric belief that we're somehow special and entitled? This kind of thinking can lead us to continuously fight with the world because it doesn't treat us the way we think it should. Instead, perhaps our dharma lies in accepting our lives as they currently are shaped rather than pushing ourselves to be something we aren't.

Those recovering from addictions know the importance of accepting the fact that there are factors in our lives we can't control. All of us can find this idea useful in contemplating our relationship with the rest of the world. Other people aren't going to change because we think they should, and it makes more sense to work on our own imperfections. At the same time, perhaps we need to learn self-care rather than self-criticism, and perhaps we need to back off from the high drama of perfecting every single thought.

In many Eastern philosophies, dharma is defined a bit differently. Here, the focus is on the natural order of the world and our need to find our place within it. Rather than pushing for our individual destiny, these belief systems challenge us to understand the world as it is, including ourselves at the present time. If we believe that we are part of the natural order of things, then we need to accept that we are where we need to be at the present moment. Change is inevitable, and we have the potential to grow; however, the big changes are most often made in the small moments rather than in big dramatic events. Perhaps our 'true purpose' lies in recognizing the power of now?

"Too Much Drama, Not Enough Dharma" is a phrase that might be a useful catch-phrase for us all. We can live within entitlement, chaos, and the like, but we will suffer because of it. How much wiser to simply accept where we are and then move on? When we suffer, we might question whether we are presently living within the drama or our dharma. In other words, are we focused on our lives as a performance or as a gift? On the outcome or on the process? On our perceived imperfections or on our essential worth? Could our present lives be part of our 'true purpose'? When our actions come up short, could our nuanced and loving response to ourselves effect more lasting change?



Related Articles
Editor's Picks Articles
Top Ten Articles
Previous Features
Site Map





Content copyright © 2023 by Korie Beth Brown. All rights reserved.
This content was written by Korie Beth Brown. If you wish to use this content in any manner, you need written permission. Contact Korie Beth Brown for details.