ASCO, Cancer Research, and Yoga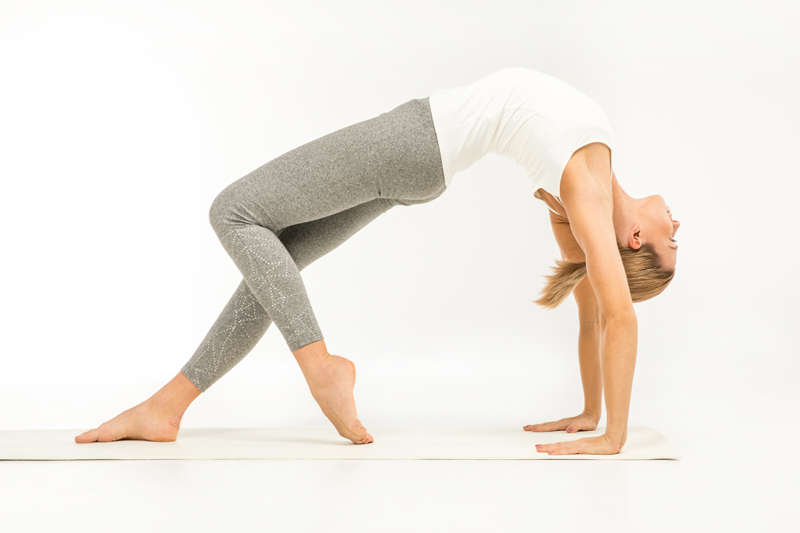 A diagnosis of cancer is a terrifying event. While medical research races to further improve the odds of survival, the specter of permanent disability lurks throughout every treatment. Thankfully, scientists search not only for cures but for methods that will improve one?s quality of life during and after surgery, chemotherapy, radiation, and the like. One of the up-and-coming complementary therapies? The age-old practice of yoga.

The American Society of Clinical Oncology publishes a peer reviewed, eponymous journal that shares the results of various cancer studies. In 2014, the Journal of Clinical Oncology published a number of articles on the efficacy of yoga in cancer treatment. An April article entitled ?Yoga?s Impact on Inflammation, Mood, and Fatigue in Breast Cancer Survivors: A Randomized Controlled Trial? reported the positive effects of hatha yoga on the body after treatment. The study reported lower cytokines, cell secretions that can cause inflammation. Study subjects showed less fatigue and greater vitality after three months. Were these effects caused just by physical movement? A study published a month earlier compared patients enrolled in simple stretching programs to those practicing hatha yoga; it concluded that the yogi/nis enjoyed greater physical benefits.

One month later, the journal published Psychological and Behavioral Approaches to Cancer Pain Management, a review that summarized the importance of managing mind and action while undergoing treatment. Many different ideas, such as patient education, exercise, and visualization, were evaluated and found worthy. The best way to deliver these in one concise package? The study stated that ?yoga shows promise? and needs to be further investigated.

Yoga for patients with cancers other than breast have also been studied. ?Yoga Program for Patients With Brain Tumors Undergoing Radiotherapy (XRT) and Their Caregivers? was published in January, 2017. A March 2018 article entitled ?Yoga as a Survivorship Tool in Cancer Patients and Caregivers?, characterized yoga as ?one of the most popular complementary and alternative therapies,? one that is ?most likely to improve quality of life.? Patients and their caregivers that took restorative and gentle yoga classes found that they were better able to relax and control ongoing pain. In addition, they reported better balance and greater strength.

The American Society of Clinical Oncology also publishes a newsletter, the ASCO Post. ?Dyadic Yoga Program for Patients with Lung Cancers and Their Caregivers May Optimize Treatment Responses? was posted in December. Of 2017. Like the more scholarly studies noted earlier, this article noted yoga?s promise as a potent therapy for the stress and pain of cancer treatment. ASCO also noted the importance of yoga for those that work with cancer patients, and for relatives and friends as well. In all cases, yoga provided physical and emotional benefits that helped people to move forward after a cancer diagnosis.

Any complementary therapy that allows a cancer survivor to feel more in control of the situation will be beneficial, but yoga?s combination of movement, breath work, and meditation appear to have extra clout. ?One movement, one breath? is more than a soundbite; it?s a prescription for joining the body and mind together. When we engage in asana, meditation, and pranayama, we give ourselves the space to slow down and focus. In return, our bodies respond in ways that even medical science recognizes.

Disclaimer: I am not affiliated with the Journal of Clinical Oncology or with the ASCO Post. I accessed these articles on their online site with my personal computer.



Related Articles
Editor's Picks Articles
Top Ten Articles
Previous Features
Site Map





Content copyright © 2022 by Korie Beth Brown. All rights reserved.
This content was written by Korie Beth Brown. If you wish to use this content in any manner, you need written permission. Contact Korie Beth Brown for details.