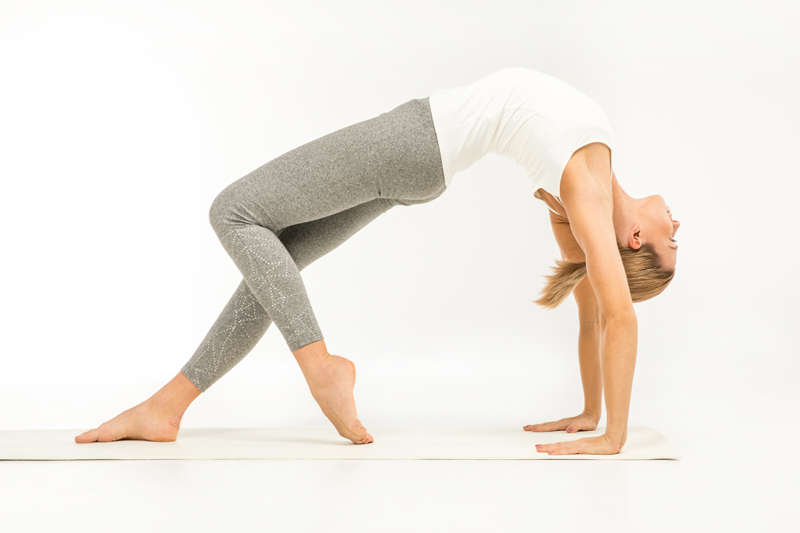 Bent is an interesting addition to the current published literature on yoga. Written as a memoir, it begins when the author is diagnosed with early-onset Parkinson's disease and then weaves its way back and forth in time. We discover that Anne Clendening began her recovery from alcoholism in her early twenties, and that she stays sober while bartending. We also learn that she practices yoga, has taken yoga teacher trainings, and teaches classes. We further discover that she has lived most of her life in Los Angeles, where she has grown up, met and married her husband and lost both of her parents. Throughout all of this, she reflects back on the way in which yoga has helped her navigate the ebb and flow of everyday living.

There's no instruction here on asana or pranayama, and very little about the rest of the Eight-Limbed Path. Readers looking for tip on how to improve their own practice will be disappointed at first, but the message of the author is at once more subtle and more profound. Woven through the different stories are four sections entitled Sutured: A Brief Guide Through the Yoga Sutras. Here, the author re-phrases the classic text on yogic philosophy in her own profane way. It is then left to the reader to put the two kinds of writing together.

Like any chronic ailment, Parkinson's is a scary illness. Clendening conveys a multitude of emotions as she moves from diagnosis to living with the disease on any everyday basis. Fear, panic, aversion, and the desire for self-preservation ring true. The author moves through these and back again, touching on acceptance and peace but never quite making either of these permanent. At the end of the memoir, she remembers a concert and her happiness at that time. Then she gives a brief meta-analysis of this and all other experiences, noting that

you have already lived and fought a thousand battles, and you are not here again to cower in fear in pain.

This of course is a reference to the Bhagavad Gita, where we learn to embrace our purpose in life, whatever it may be, and to follow it with every ounce of our beings. This last, very short chapter is as close to any overt teaching, and some readers may close the book, puzzled as to the point.

Consider this: we may not have Parkinsons disease, but (to paraphrase another Los Angeles resident, Jim Morrison), no one here will get out alive. From the moment we were born, we began to die. When Clendening describes her struggles with the disease, she creates a metaphor for each of us. Some may struggle with obesity, others with low self-esteem. There are those who experience hunger, and those who endure divorce. None of these is easier or harder than the other unless we decide to make them so, and life is a series of struggles amidst moments of joy.

Patanjali wrote the Yoga Sutras to make sense out of life, and the when Clendening re-phrases these aphorisms, she allows us to see the timeliness of the message. Asana, pranayama, and meditationlikewise provide tools that help us to navigate more skillfully throughout this current existence, and works like Bent provide an opportunity to realize that, while the details change, the theme remains the same. Read this memoir and look for where you identify. After a while, you will be surprised at the number of times you do.

Clendening, Anne. Bent: How Yoga Saved My *ss. Parallax Press, Berkeley, CA, 2017. ISBN: 978-1-941529-65-2

Disclaimer: I bought my copy of this work with my own funds, and am not affiliated with Parallax Press or with the author.



Related Articles
Editor's Picks Articles
Top Ten Articles
Previous Features
Site Map





Content copyright © 2022 by Korie Beth Brown. All rights reserved.
This content was written by Korie Beth Brown. If you wish to use this content in any manner, you need written permission. Contact Korie Beth Brown for details.