Yoga and Cultural Appropriation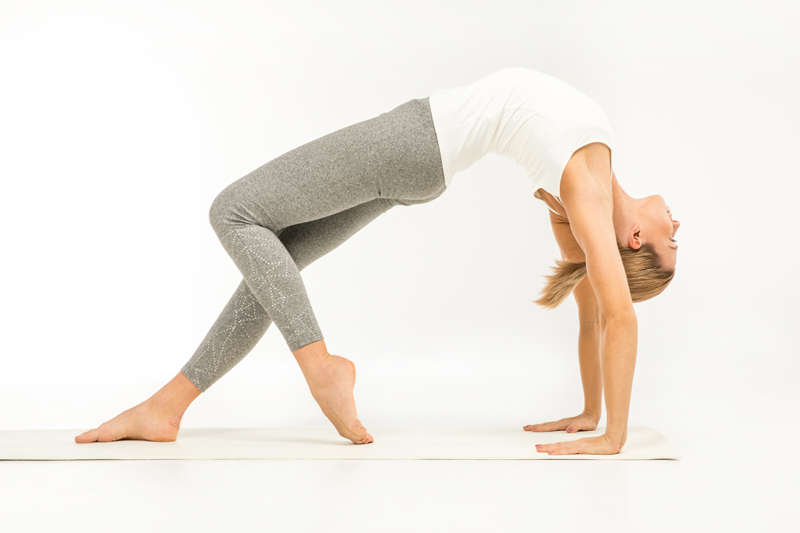 What does Miley Cyrus' twerking and hipsters wearing Polynesian tribal tattoos have in common? Both are examples of a phenomenon known as 'cultural appropriation,' defined as the act of taking an image, idea, or symbol out of its correct context and using it without regards of its origin. We currently argue the issue in many ways, debating over the use of Native American tribal names to identify sports teams and questioning whether or not white women should wear dreadlocks.

How can we practice yoga in the Western world without being guilty of cultural appropriation?

Author Rina Deshpande suggests that asana by itself is an act of cultural appropriation. The common stereotype of yoga as merely a form of exercise usually done by wealthy white women wearing expensive sportswear certainly divorces the practice from its original roots. So, too, does the wearing of a tee shirt emblazoned with the image of Ganesh. In both cases, it's important to understand the idea or symbol in its original context.

India at one point existed as a British colony, where the English language and culture were superimposed on existing practices. This meant that it was potentially dangerous to use yogic spiritual practices openly, and asana thus began to take on aspects of Western athleticism so that people could continue to practice, albeit somewhat underground. When we continue interpreting yoga as merely physical exercise, we continue the trend of silencing the origins and cultural practices surrounding asana. In the same way, if we can't practice yoga and remain silent in the face of prejudice – if we learn from the Eight-Fold Path, we need to then give back in kind.

Artist and Activist Nisha Ahuja questions the use of religious symbols as décor, pointing out that "you wouldn't use pages of the Bible as decoration without understanding something about Christianity." Note that the author here neglects the fact that the Old Testament is a sacred text in both Christianity and Judaism. If we find this offensive, we've just actually proven her point – failing to acknowledge an idea or symbol's provenance robs it of its importance. It's thus imperative to take the time to learn about what exactly Ganesh represents instead of either damning a statue as an idol or fetishizing it as exotic décor.

Learning about other cultures creates bonds between each of us and the rest of the world, and there is no doubt that some people find comfort in syncretic, or fused, traditions. There's certainly nothing the matter with this, and if interest in yoga causes people to learn more about Southeast Asia, that can only be for the greater good. It's important, however, to treat all civilizations, whether our own or someone else's, with respect and gratitude for what they offer. In the case of yoga, this means both understanding the practice's roots in Indian culture and being willing to speak out against oppression and prejudice. If you're going to do the deed, you need to also fight for the culture(s) it represents.

For further reading:

Deshpande, Rina. "Yoga in America Often Exploits My Culture – But You Might Not Even Realize It." Self, October 27, 2017. https://www.self.com/story/yoga-indian-cultural-appropriation

Johnson, Maisha J, and Ahuja, Nisha. "8 Signs Your Yoga Practice is Culturally Appropriated, and What You Can Do About It." Everyday Feminism, May 25, 2016. https://everydayfeminism.com/2016/05/yoga-cultural-appropriation/

Disclaimer: I am not affiliated with either of the above writers or with the websites where these articles were published.



Related Articles
Editor's Picks Articles
Top Ten Articles
Previous Features
Site Map





Content copyright © 2022 by Korie Beth Brown. All rights reserved.
This content was written by Korie Beth Brown. If you wish to use this content in any manner, you need written permission. Contact Korie Beth Brown for details.