Review of Every Body Yoga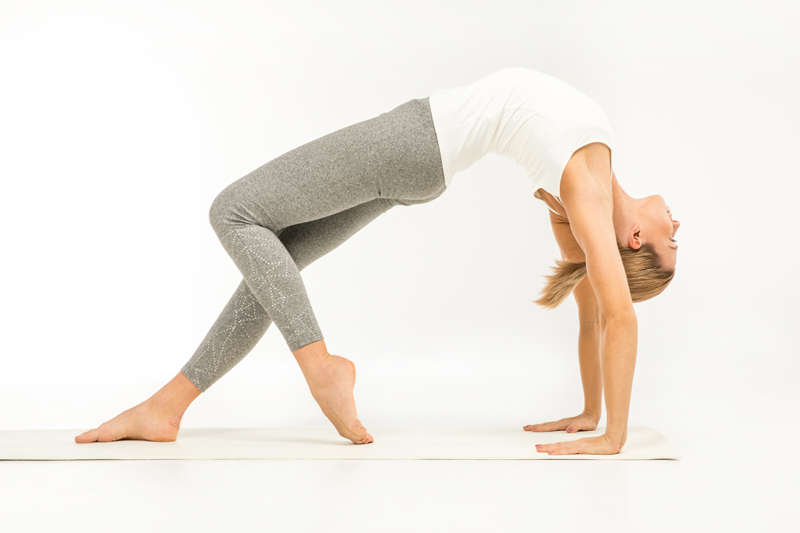 To be honest, the fact that the yoga journey of Jessamyn Stanley has blown up the Internet is in itself testament to the power of that hard-to-destroy stereotype. In a perfect world, Stanley would be recognized because of her yoga knowledge and teaching skills. Instead, the world is amazed that someone like her teaches yoga. Sigh.

The world, unfortunately, is what it is. This book is a breath of fresh air both because of her idiosyncratic presence in the yoga world and in spite of it. Reading her words truly does drive home the importance of taking yoga out of its present commercial box and re-planting it where it belongs: personalized and for everyone.

Entitled Every BODY Yoga, this book also offers subtitles that truly speaks to everyone: Let Go of Fear, Get on the Mat, Love Your Body,. To be sure, her journey is far from over, and one of the best parts of the book is experiencing her comfort with uncertainty. As of the date of printing, Stanley was still single, still fat, still practicing yoga, and still willing to work with all of this in her journey down the Eight-Fold Path. That determination is of course one of the reasons she is so revered on Instagram and throughout her unexpected career: she is a role model in how to incorporate yoga into all facets of our lives.

Stanley divides her book into five sections. Part One, entitled Let'sGet Warmed Up,is an introduction to both yoga and to Stanley herself; Part Two, What The Hell is This?, discusses the ABCs of starting a yoga practice. Stanley presents a review of the basics as seen by someone shut out of the current Western paradigm, tackling taboo subjects as the cultural appropriation of South Indian culture and the currently the stereotypes of beauty.

Part Three, her ABC of Asana, is a very basic overview of poses; seasoned practitioners may well skim through this section to get to Parts Four and Five, the meat of the book. Okay, But How Can I Do This On My Own?, and Is it Really That Simple?, present the familiarity that Stanley has with the yamas: she is honest about her past and present issues with body hatred, stealing food, possessiveness, and relationship codependency. She also details her work with self-discipline, self-reflection, clarity, and self-contentment; while Stanley does not speak much about the final niyama of Ishvara Pranidhana, Contemplation of the Divine, it is obvious that she practices the difficult work needed for mental and spiritual growth.

More important than the admittedly beautiful photographs demonstrating flashy asana is the way in which she intersperses her personal stories with suggested sequences, exhibited by other talented "outsiders". The visuals underscore the discourse, which truly posits yoga as a practice for every body and every soul. Whether one practices at a studio or at home, whether one works with live teachers or with videos, one must keep in mind what Stanley lives: yoga is for everyone.

The presence of teachers like Jessamyn Stanley should be unremarkable. Stanley challenges us all to consider representation and accessibility within and without yoga studios. In addition, she demonstrates personal accountability: can we be likewise honest? Can we accept who we are while at the same time living unafraid in the world? Can we admit our missteps and crises with the same compassion that we give to others? And can we be our unique selves while at the same time being just another person on the yogic path? Stanley does all of this, and it is so very important to see her as someone truly inimitable, yet also ordinary. After all, every body is indeed both at the same time.

Stanley, Jessica. Every BODY Yoga: Let Go of Fear, Get On the Mat, Love Your Body, Workman Publishing, New York, 2017. ISBN: 978-7611-9311-1.



Related Articles
Editor's Picks Articles
Top Ten Articles
Previous Features
Site Map





Content copyright © 2022 by Korie Beth Brown. All rights reserved.
This content was written by Korie Beth Brown. If you wish to use this content in any manner, you need written permission. Contact Korie Beth Brown for details.