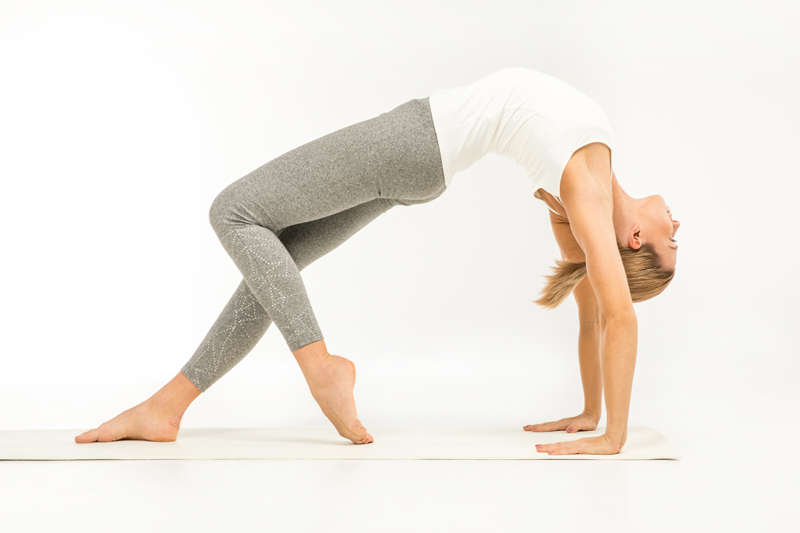 Ah, to be able to go back in time to 1923 and study yoga with a short, unprepossessing man from South India by the name of Tirumalai Krishnamacharya. Never heard of him? That needs to be remedied, because he is one of your ancestral teachers. If you have taken an Ashtanga, Viniyoga, or Iyengar class, you have experienced his influence. If you practiced with a Rodney Yee video, you have encountered the guidance of Krishnamacharya, also known as the 'father of modern yoga.' Does it not make sense to discover a bit more about the man and his times?

India at the turn of the twentieth century "belonged" to the British Empire, and colonial rule emphasized "civilizing" influences. As is always true with colonialism, however, a backlash arose against the erosion of Hindu belief and culture. Growing up during this time, Krishnamacharya studied Sanskrit and Indian philosophy, and became intrigued with the precepts of yoga. Seeking out one of the few remaining asana teachers left in the country, Krishnamacharya practiced for a number of years in relative isolation, giving demonstrations and lectures in his free time.

In 1931, fortune smiled. Krishnamacharya received an offer to teach yoga at a prestigious college in Mysore. Chafing from the restrictions at that institution, he jumped at the opportunity to set up his own yoga shala at the palace of the Maharaja of Mysore. Here, he relished the opportunity to further his own study. Here, he created the series of vinyasa now known as Ashtanga.

Krishnamacharya continued to teach, passing his knowledge and creations to his students. One of them, a man by the name of Pattabhi Jois, would later popularize the Ashtanga system. Another, B.K.S. Iyengar, would break away from the vinyasa style to develop a method focused on strict alignment, the use of props, and longer holds. A third, Indra Devi, would achieve fame as Hollywood's "guru to the stars" in the years after World War II.

In his later years, Krishnamacharya developed a new style of asana known as Viniyoga, focused on the adaptation of yoga to a particular student and his or her physical ability. Simple as it sounds, this idea was revolutionary in the mid-twentieth century and then again in the twenty-first. Although founded in a different tradition, the work of Jivana Heyman and his Accessible Yoga foundation bear witness to the ideas of Krishnamacharya.

Any tradition builds on what's gone before, and yoga is no exception. Modern yoga owes much to its origins in Raj India, and to the innovations of a few talented individuals who toiled long and hard to develop ideas that would later make their way across the world. Krishnamacharya may not be a household name, but he should be remembered by all of us who practice the discipline.



Related Articles
Editor's Picks Articles
Top Ten Articles
Previous Features
Site Map





Content copyright © 2023 by Korie Beth Brown. All rights reserved.
This content was written by Korie Beth Brown. If you wish to use this content in any manner, you need written permission. Contact Korie Beth Brown for details.