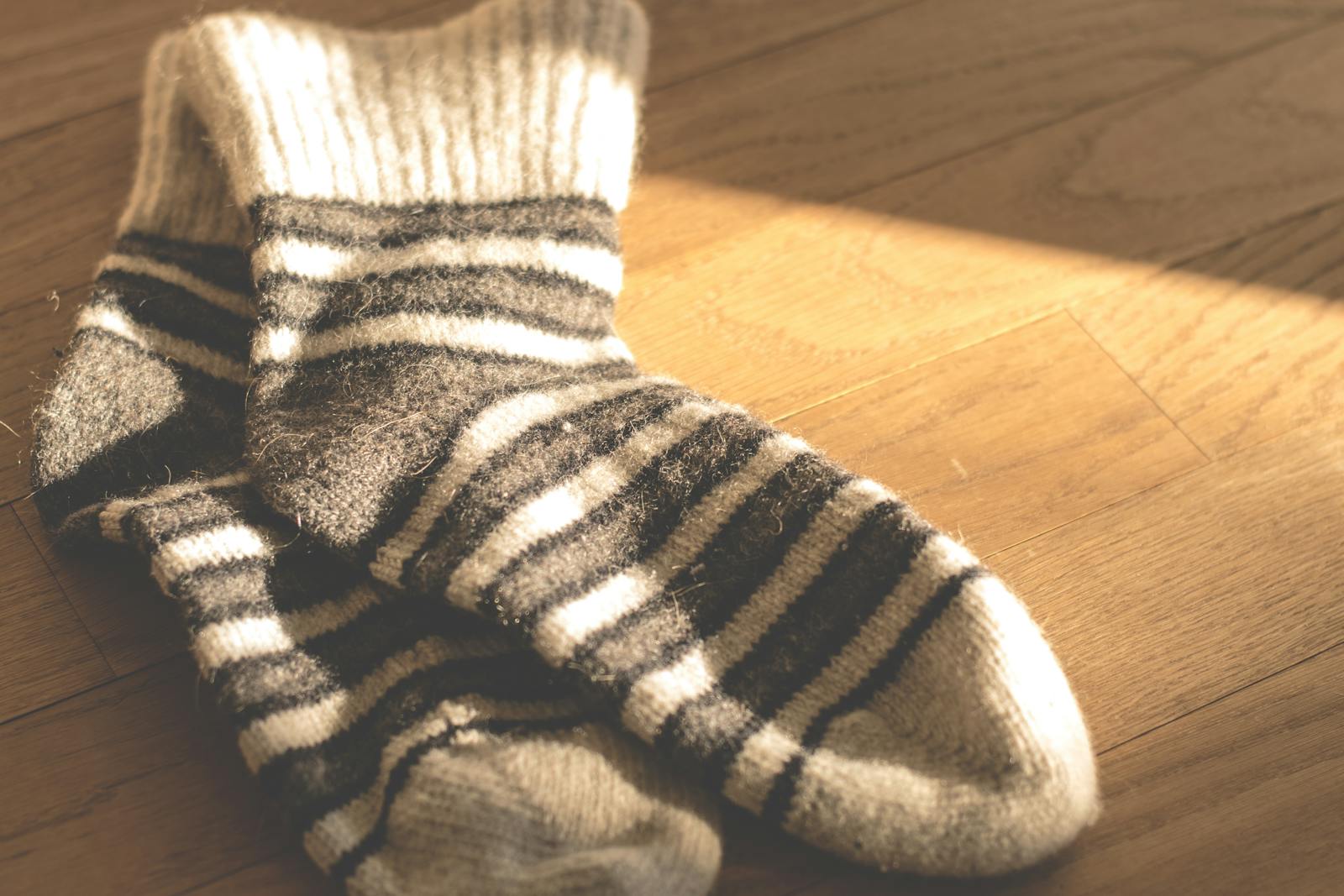 When knitting stripes, you are working with more than one strand of yarn. While this seems obvious, far too many knitters don't realize that this makes a difference in how one approaches a project. Granted, only one color is used at a time, but the plethora of strands adds some challenge to the work. Before you begin, consider the following.

First of all, think about how the change of colors will intermesh with the pattern stitch. This isn't an issue for stockinette, but the minute you add purls into stripes, you are faced with little blips of the previous color intruding on the new stripe. You might like the way this looks, it might bother you intensely, or you may not care much that this is happening. You can avoid the blips by knitting the first row of every stripe in stockinette and then going back to your pattern stitch, but this will change the look of your piece again. The only way to decide what you prefer is to – you guessed it! – knit a few gauge swatches and compare.

Because you're using more than one strand of yarn, you have to decide whether to carry the colors up, to cut at each color change, or to mix the two techniques. Carrying the colors works best if the stripes are narrow to very narrow, and if there are only a few strands to think about. This will leave a bump at the place where you change yarn, which might not be an issue if you're able to hide it in a seam. However, if you're knitting a striped sock, that bump might irritate when it presses into the skin on the foot. On a flat piece, it's going to be noticeable.

For this reason, I've been leaning in the direction of cutting the yarn for each stripe. This makes the fabric smoother, but it also leads to a different issue: having lots and lots of ends to weave in at the end. The solution to this is actually genius – do not wait until the project is finished! Every five inches or so, stop knitting and take the time to carefully weave in the ends. In order to make sure they are long enough to withstand blocking, you might want to weave but leave the ends long until the project is finished. Snipping many ends at once isn't all that much work, especially if the weaving is complete.

Striping isn't all that much more difficult than knitting in one color, so don't let these considerations keep you from trying the technique. It's a marvelous way to personalize your knitting, and a lovely way to add complexity to an otherwise simple project. Enjoy!

You Should Also Read:
Using Up Leftover Yarn
Afghan Knit with Stash Yarn
Ripple and Chevron Stitches


Related Articles
Editor's Picks Articles
Top Ten Articles
Previous Features
Site Map





Content copyright © 2021 by Korie Beth Brown, Ph.D.. All rights reserved.
This content was written by Korie Beth Brown, Ph.D.. If you wish to use this content in any manner, you need written permission. Contact Korie Beth Brown, Ph.D. for details.