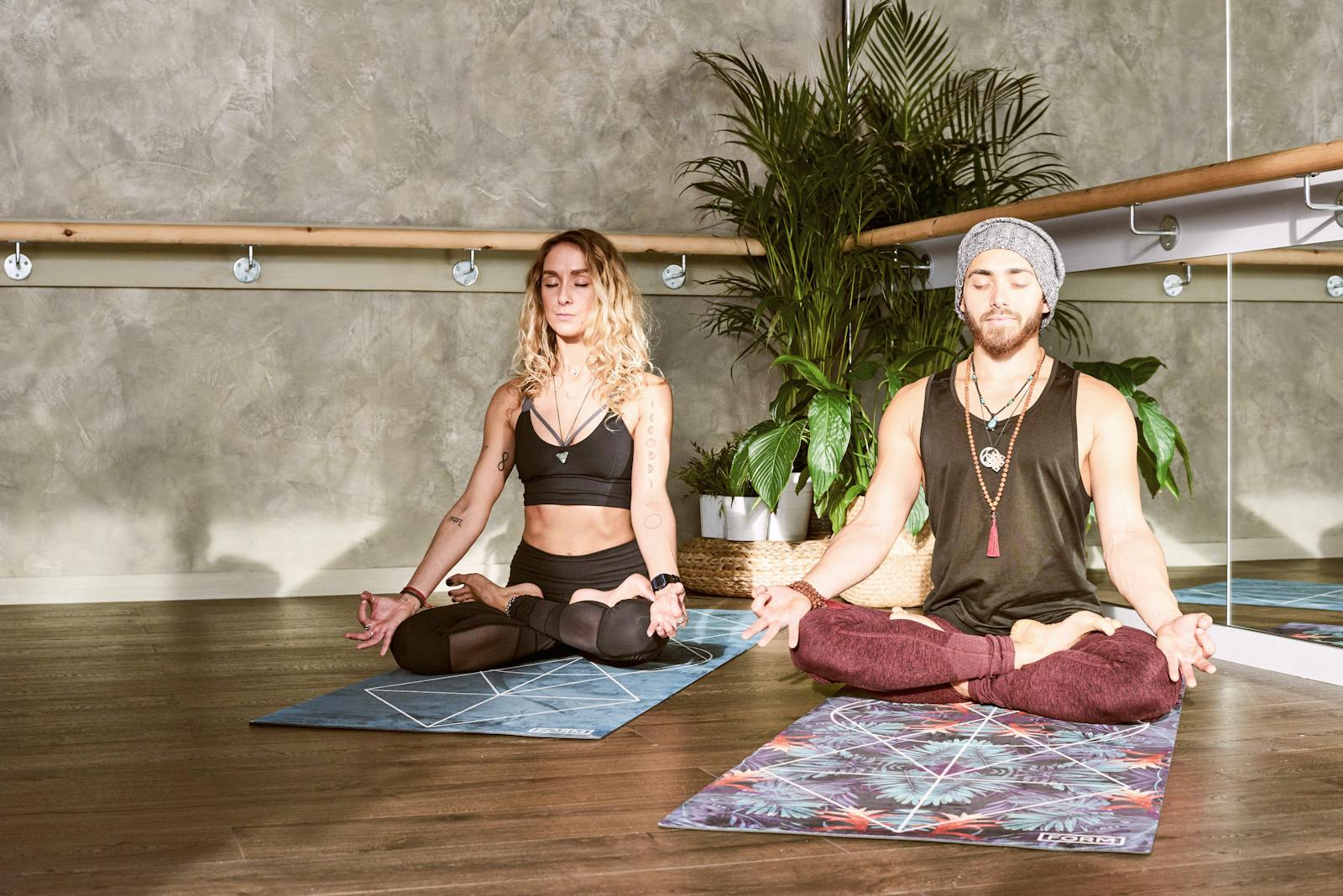 Over the the past few months, I have had some interesting yoga conversations. One person told me why she hates yoga. Another related how she left her first class halfway through, never returning. A third said she can't "do" yoga because she cannot afford studio or gym classes. I want to believe that these people constitute a minority. Clearly, however, something is out of whack.

I also know yoga teachers who cannot seem to make a living doing what they love. Talented instructors find themselves effectively teaching private lessons during a class time slot week after week. Studios opening and closing all over town. Again, what is wrong with this picture, and why is there such a mismatch between yoga teachers and students?

In our current model of yoga transmission, most people access the teachings through either studio or gym classes. The latter posits yoga as a purely physical practice rather than as a substantive health modality. It also creates a "pay to play" imperative, which then mandates specific classes which make money. In effect, yoga classes at gyms help to perpetuate the stereotype of yoga as a pastime for the affluent and able-bodied.

Studios are led by people struggling to make a living. Owners try to guess what students want, and misjudgment can be costly. It is difficult to maintain a business in the face of competition from other studios, classes taught in church basements, gentle yoga at the Senior Center, and free yoga in the park. In many cases, the surprising fact is that studios owners survive at all!

On the one hand, we have teachers searching desperately for yoga students. On the other hand, we have non-athletes intimidated by classes, studios, and a vibe that they experience as body-shaming and elitist. How can we break this cycle and match instructors with the teachers that need them?

For one thing, teachers need to stop working competitively. This is difficult, as everyone wants a piece of the action. But the truth is that, for most of us, yoga cannot be the way we support ourselves in this world. Teachers need to develop skills in working with non-traditional yoga populations, whether that mean working with the homeless, the Blind community, or the poor. If every yoga teacher identified a specific group for outreach and then followed through, how many more might learn about yoga? How many might one day attend a gym or studio class?

Here is a related truth: most areas cannot sustain multiple studios. Cutthroat competition hurts everyone. Those interested in starting their own yoga business need to think carefully about their goals and proceed in a way that does not hurt the yoga community as a whole.

Studios and gyms also need to offer classes aimed at non-traditional groups, and sometimes for a reduced fee. Community classes can be geared towards community needs, whether that be gentle yoga for the elderly, regular kirtan for a group that loves it, or Yoga for non-athletes. Yes, this takes time and effort away from commercial activities. However, it also builds community, and successful studios are embedded in the areas they serve.

There is a yoga class for every person and all bodies, and there are teachers longing to share their knowledge. Is it not time for the two to meet? Seva, or service, is not just an isolated concept. It is a call for all of us to reach out with our yoga knowledge and offer it to the world beyond the studio or gym.

You Should Also Read:
Monkeys, Crows, and the Maharishi
Studio Classes Are Worth It!
Private Yoga Sessions


Related Articles
Editor's Picks Articles
Top Ten Articles
Previous Features
Site Map





Content copyright © 2023 by Korie Beth Brown. All rights reserved.
This content was written by Korie Beth Brown. If you wish to use this content in any manner, you need written permission. Contact Korie Beth Brown for details.