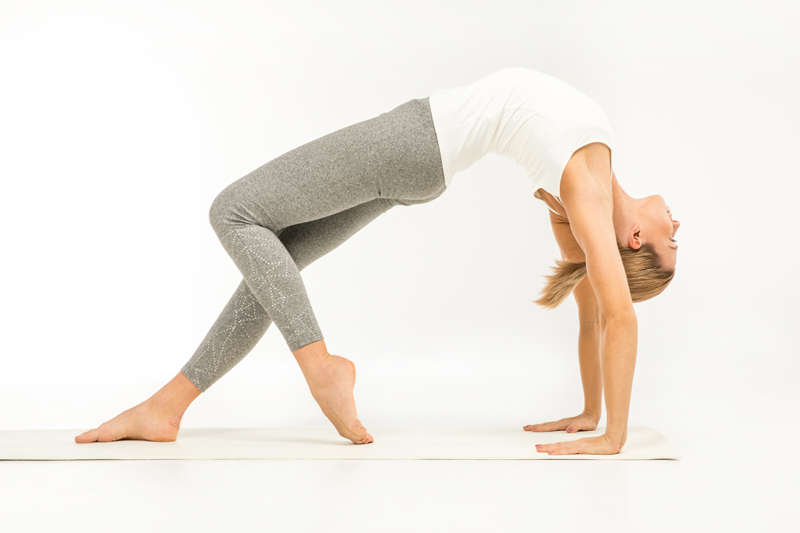 The exercise darlings of the studio world, yoga and Pilates each offer a plethora of benefits to the practitioner. Both are usually practiced in a class or class-like setting; both work by lengthening and strengthening muscles rather than by using resistance to build mass. Both increase flexibility and mental focus. In addition, both are relatively low-impact and offer the benefits of breath as well as muscle training. This of course leads to the million-dollar question: which one is better for one's body?

Joseph Pilates' exercise background included work in boxing and circus arts in addition to gymnastics. His method was developed in an effort to rehabilitate veterans of World War I, but quickly became useful to the dance community as well. While there are machine workouts associated with Pilates, lessons are generally set up as 'mat classes,' using little equipment other than the resistance provided by one's own body. In this way, Pilates is similar to yoga.

A Pilates circuit concentrates on the muscles of the core, emphasizing posture and stability. It uses breath work similarly to yoga, but for a different purpose. While Pilates can be relaxing, it requires mental focus and concentration used to power through exercises that are often intense. Breathing is used as a way to move energy to the muscles in order to produce precise movement. By contrast, yoga classes can and often do incorporate forms of "bellows breath," but pranayama offers a great deal more, and is considered a separate practice to asana.

Yoga devotees might consider adding Pilates to their routines for a number of reasons. As Pilates was specifically developed for rehabilitation, it can be useful for injured yogis who want to maintain some level of fitness while recovering. In addition, Pilates moves might be helpful for those with weaker stomach muscles, as its dynamic strengthening works faster to build muscle. Having trouble with poses such as Crow or Headstand? Some Pilates moves might help to redress the issue.

In turn, Pilates advocates can find themselves in need of a good flexibility workout, and yoga is of course superb for that aspect of fitness. Many Pilates teachers suggest stretching after doing Pilates, and incorporating some yoga moves can be helpful. A Pilates devotee might consider including a weekly restorative or gentle yoga class in order to improve flexibility and focus specifically on stretching and relaxation.

Of course, the chief difference between the two disciplines has to do with their impact on the rest of one's life. A Pilates workout is an exercise routine, lacking the spiritual overtones associated with yoga. For many people, this may be the primary reason for preferring a Pilates workout to a yoga class. For others, of course, the opposite is true.

Ultimately, whether one chooses to practice Pilates, yoga, or both depends a great deal on intent. Pilates offers wonderful benefits and can be a great form of cross-training for the yogi looking to strengthen his or her core. Yoga's primary purpose is spiritual development, using the body and breath as two of its tools. Think about what your body and spirit, and structure your week accordingly.



Related Articles
Editor's Picks Articles
Top Ten Articles
Previous Features
Site Map





Content copyright © 2022 by Korie Beth Brown. All rights reserved.
This content was written by Korie Beth Brown. If you wish to use this content in any manner, you need written permission. Contact Korie Beth Brown for details.