Yoga during the Winter Holidays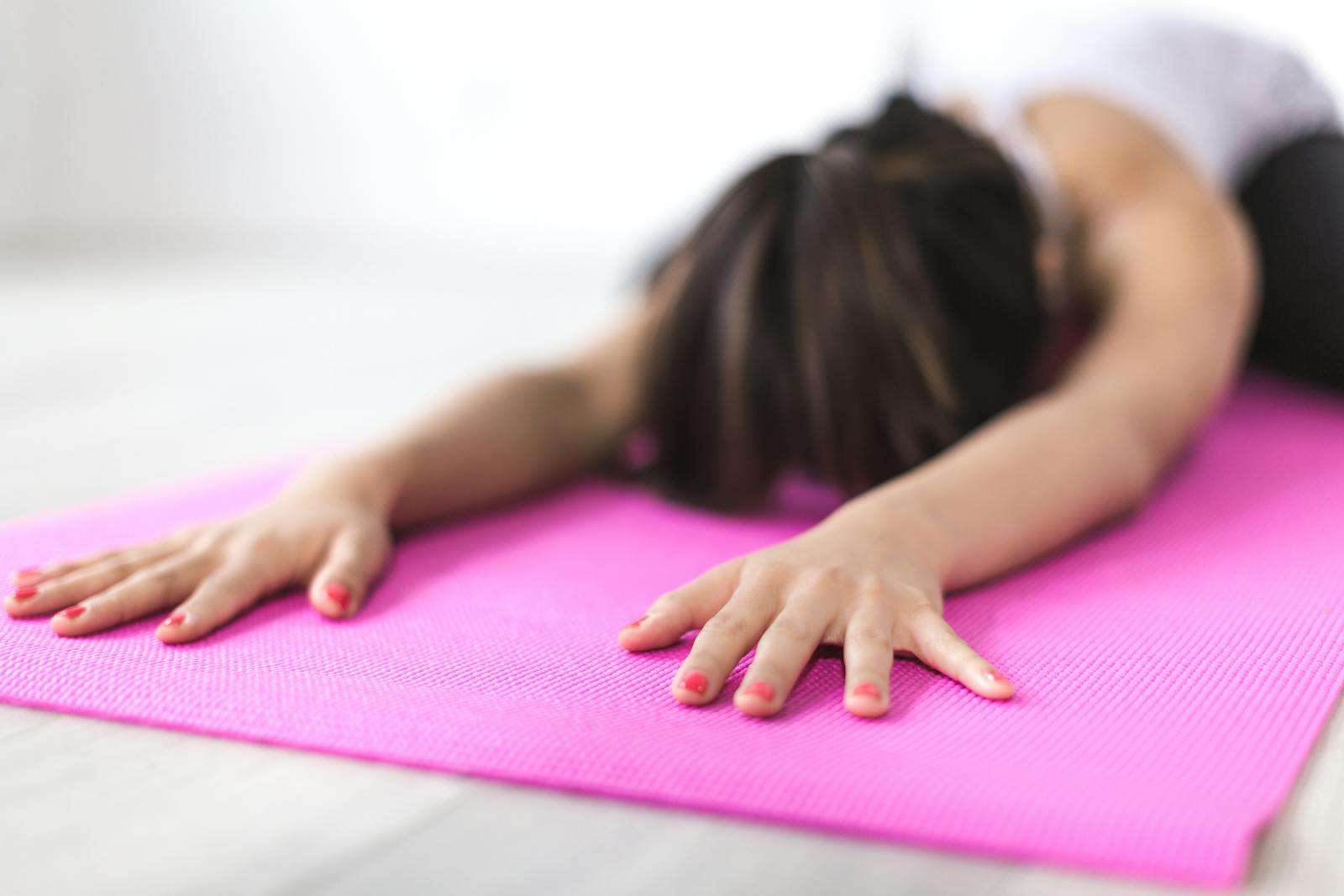 Ah, the holidays…. Or, more correctly phrased, the holly daze. Surely I am not the only one running from event to event, frantically organizing my gift lift, getting the cards mailed out, and trying desperately not to gain weight from all the feasting! How does yoga figure into the mix?

My experience has taught me that maintaining some form of physical practice is of the utmost importance during every stressful period of my life. The winter holidays are no exception. It's vital to prioritize self-care during this time, and I'm speaking not of the pampering kind. Movement keeps me sane and serene, and so it has to be a part of each week's plan. My weekly yoga class is thus not a luxury but a necessity.

This is the time of year where the best of intentions often get waylaid. Daily meditation is another form of self-care that needs priority status. Let's get real here: no one is so busy that fifteen minutes is impossible, at least not if one gets creative. Can you practice your mantra while on a cardio machine at the gym or during a walk? Can you remember to coordinate your movement and breath? By taking yogic techniques and combining them with physical exercise, you are giving yourself some private time to practice calmness. What a gift for the rest of the day!

Of course, it's wonderful if you have the time and inclination to be hard core about your practice. There are some of us who get up in the morning, take the time for prayer, meditation, and asana, and then go about their day. This is what the rest of us aspire to, but building this into your day can be taken one step at a time. Not a morning person? How about using a Yin style of asana and practicing in the evening?

I find it helpful to consider what the day will bring and then to schedule what I need alongside every other task. Have a dentist appointment? Maybe extending the exhale while you are waiting to be seen would be relaxing. In line at Macy's? Can you practice equal breathing while in line? Where – not if – can you fit in a class, a visit to the gym, a walk?

The holidays can drive us crazy if we allow them to. Conversely, we can decide that, while we have to accept the inherent insanity in the season, we can change our reaction to it. How are you using your yoga to get you through to January?



Related Articles
Editor's Picks Articles
Top Ten Articles
Previous Features
Site Map





Content copyright © 2022 by Korie Beth Brown. All rights reserved.
This content was written by Korie Beth Brown. If you wish to use this content in any manner, you need written permission. Contact Korie Beth Brown for details.