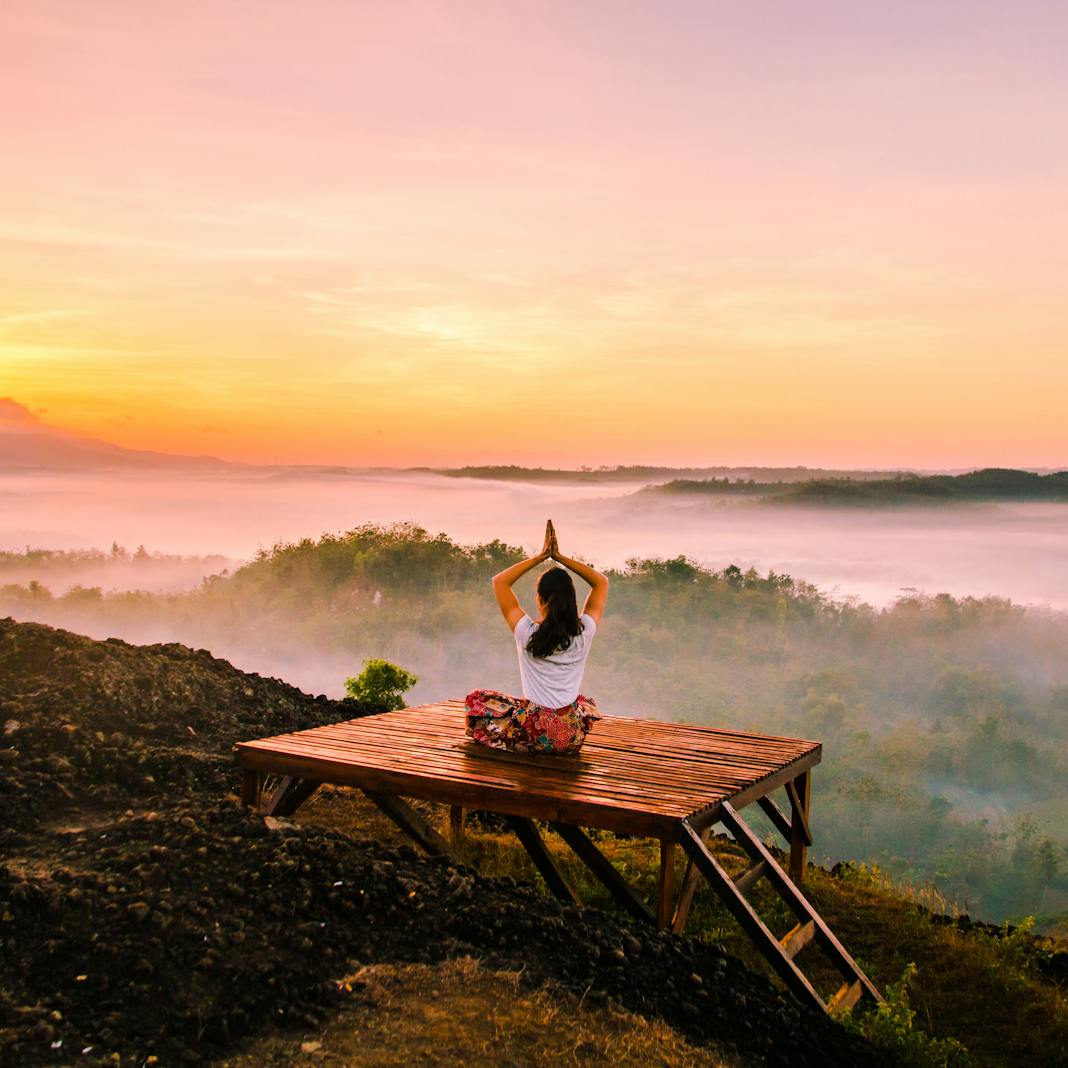 Simply put, the Hindi word Shanti translates to peace in the English language. In Hebrew, the word is Shalom; in Arabic, Salaam. We give lip service to this idea every holiday season, often sending cards embossed with Peace on Earth. But peace is a concept that can be difficult to understand and, sadly enough, misunderstood. What are some international ideas behind this word?

Shalom refers to a state of being that encompasses good fortune, well-being for all, and tranquility. The phrase Shalom alechem is also used in the Arabic world, prounced as As-salaamu aleykum; both mean peace be unto you. In Islam, this is considered a holy blessing, hopefully generating the response alay-kumu s-salaam, meaning and peace be unto you too. In the Hawaiian language, the word aloha comprises the ideas of peace, compassion, and love. Using this word with intention suggests that these ideals influence action, speech, and aura, changing the space around us and beyond. The Hebrew tikkun olam, or heal the world, is a related concept. Jewish people are charged with this responsibility, which in Conservative and Reform traditions translates into the idea of social justice.

When we meditate using the phrase Om Shanti Om, we are making a request to the combined forces of the entire world, asking for good health, happiness, and positive changes to the world. Another mantra that encompasses these values is Lokah Samastha Sukhino Bhavantu, which translates to may all beings be joyful and filled with integrity, and may my actions contribute to positive changes in the universe.

The word yoga means union. When we do yoga, we unite the body, breath, and mind; we tie together the physical, mental, and spiritual. The practice of yoga is thus closely related to the idea of peace, in all of its complexity. How do our daily actions affect the rest of the world, and what can we do to make Planet Earth a better place for all its inhabitants?

Some of us are called to great humanitarian work. Others contribute peace to the world by embarking on a life of prayer and meditation, perhaps living in a cave, ashram, nunnery, or what-have-you, and sacrificing their own personal needs for the good of the general. Still others tend to their own gardens, raising intelligent and compassionate children, living as a positive force in the community, taking part in small actions that help others, or some combination thereof. All of these paths are worthwhile, and some people may find themselves shifting from one to another as they live their lives. Speaking truth to power, watering a garden, housing the homeless, or helping to educate the next generation; these are just some ways that we add shanti to our lives and to those around us.

As yogis, we are called to practice shanti in our hearts and lives. Whichever way you choose to express this, may it add beauty, courage, truth, and love to the world.



Related Articles
Editor's Picks Articles
Top Ten Articles
Previous Features
Site Map





Content copyright © 2022 by Korie Beth Brown. All rights reserved.
This content was written by Korie Beth Brown. If you wish to use this content in any manner, you need written permission. Contact Korie Beth Brown for details.