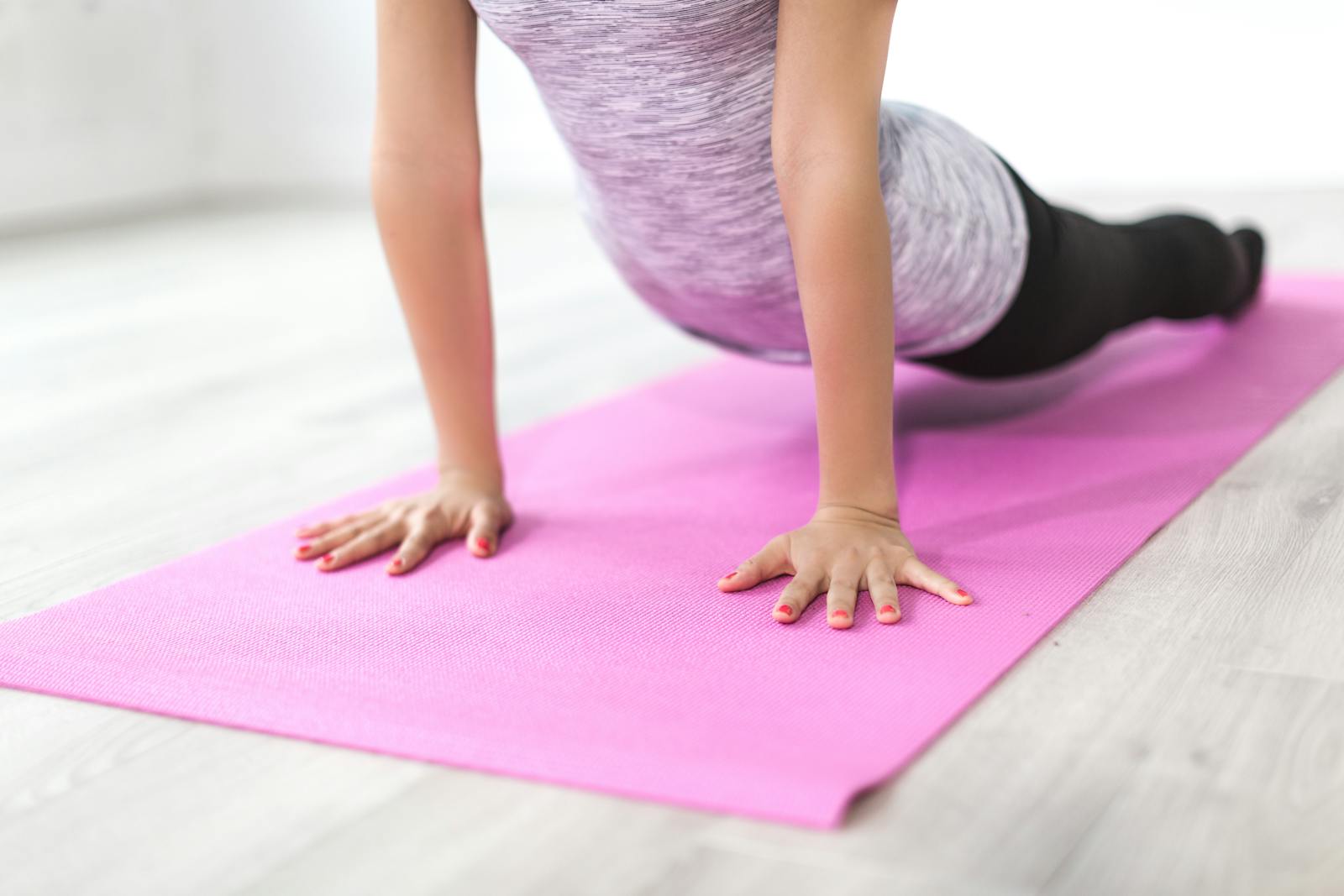 It's February, and the wilds of mid-winter are upon us. For many people, the common denominators for this time of year are struggle and consistency. Some will battle for a stable asana practice; others will fight to maintain their meditation routine. How do we persist when all we want to do is to pull the covers over our heads and go back to sleep?

Here's a simple, yet profound truth: in this time of rest (sometimes forced) and regeneration (sometimes despite ourselves), all-or-nothing thinking is not our friend. In the movies, people gear up for one final, megalithic battle; in real life, not so much. What carries us through is often the recognition that failure is part of success. The struggle is rarely about one huge magnificent gesture, but rather about the courage to suit up, show up, and take that next indicated action.

Let's translate this into actions for our yoga practice. Having trouble with a particular pose? Try breaking it down and practicing each step before putting it together. Or find a prop or two that will allow the experience of the pose to come through. For example, I find that practicing balance poses against a wall allows me to work on my alignment and strength, learning the feel of the pose before bringing in the challenge of balance.

Another idea to consider: are we trying to do too much too soon? It literally took me two years practicing Janu Sirsasana to be able to keep a straight back and reach my toes with my hands. That's twenty-four months, or close to seven hundred and fifty days. On some of them, I enjoyed seeing progress; on other days, I seemed to move backwards. In astronomy, this is called retrograde movement, and the full story is that the planet only seems to be going backwards because of our vantage point. What would happen if we remembered this when on our mats?

Meditation also benefits from an incremental approach. If you find sitting for twenty minutes to be impossible, try sitting for five. Try repeating a mantra 108 times; if this is too much, perhaps work up to that number over the course of a few weeks. Give yourself credit for making the attempt; on some days, getting one's butt onto the cushion is in itself a major miracle.

As always, remember this: what other people can or cannot do is unimportant except as an idea of what may be possible some time down the road. Comparing ourselves to others inevitably leads me to wonder why I bother at all. Why do I bother? Because the benefits are worth the pain, and when I allow myself to move incrementally, I find improvement happening. I may never be able to execute a perfect Bakasana, or Crow Pose, but I can use the practice to confront my very real fears of falling and imperfection. I can work on the preparatory poses and strengthen my arms and core. I can remember that my mind on the mat is indicative of my mind off the mat, and I can learn much more from the struggle than I would by giving up. In the end, I want to be remembered for more than what I look like on the mat. Approaching asana with an attitude of practice and experimentation keeps me teachable, which enables my spirit to grow.

Here's to an incremental winter season for all of us!

You Should Also Read:
A Simple, At-Home, Restorative Sequence
Organizing One's Practice
Yoga is Not Competitive


Related Articles
Editor's Picks Articles
Top Ten Articles
Previous Features
Site Map





Content copyright © 2022 by Korie Beth Brown. All rights reserved.
This content was written by Korie Beth Brown. If you wish to use this content in any manner, you need written permission. Contact Korie Beth Brown for details.