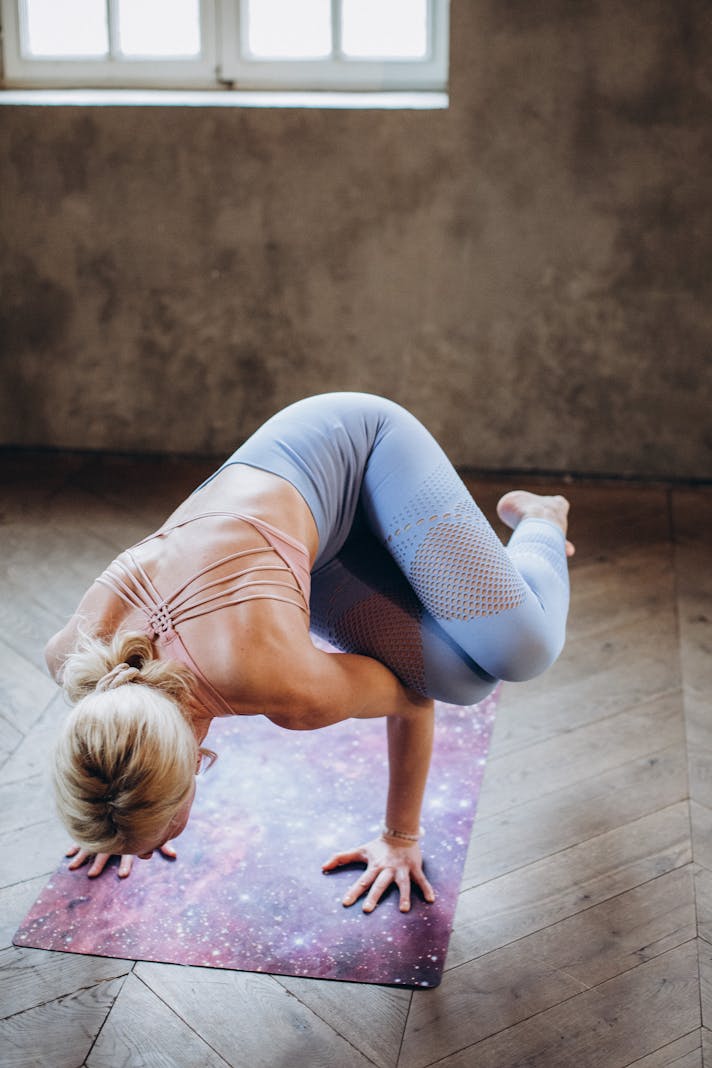 Awareness is more than general knowledge of the world and our place within it. The sages broke down perception into five different layers or koshas, categorizing them by ease of access. Many people, including yogi/nis, live their lives wholly or mostly in the annymaya, or food kosha. This outermost level of consciousness contains our physical existence.

Consider for a moment the eight limbs of yoga as defined by Patanjali. Which of them fits into the annamaya kosha? Of course, the answer is asana. For many of us, the journey to understanding our relationship to the rest of the universe begins with our knowledge of our bodies. Many of us come to yoga because of a corporeal ailment, such as an aching back or a stiff shoulder. For some, practice stays at this level: one works towards a "yoga bootie" or the achievement of Bakasana, or Crow Pose.

It's important to realize that, although our relationship to annamaya kosha is the first of five successive tiers of knowledge, it's still important. We incarnate into these bodies for a reason, and we ignore our fleshly needs at our peril. For many of us, taking care of our bodies is the first step into appreciating our own connection to divinity. We experience the world through our bodies; we go beyond corporeal knowledge through such physical actions as sitting or walking meditation. Through our experiences of birth, life, and death, we learn about the entire universe and our place within. Therefore, according to Tantric belief, we need to care for the annamaya kosha through our diet, our movements, and our appreciation of our bodily needs.

At the same time, however, it's important to resist the trap of thinking that this layer is the only one. Annamaya kosha is associated with the earth, with passivity, and with unconsciousness. If our yoga practices begin and end with achieving the perfect handstand, we lose our way, becoming enmeshed in a continuing cycle of searching for the "perfect yoga body." We must understand matters associated with this kosha for what they are: ways to begin learning. In particular, we have to break our attachment to youth, to pure physicality, and to appearances. If our yogic path is to continue to nourish our spirits, we must understand that changes to our asana practice will occur as we age. This is necessary if we are to go deeper into consciousness and connect to that part of us that will never change.

The ultimate teaching of annamaya kosha is one of inevitable change and dissolution. We care for our bodies in the present, all the while knowing that they won't last forever. We practice asana to prolong our physical vigor even as we realize its impermanence. We appreciate annamaya kosha best when we accept the paradox: through our bodies we learn of their limitations. At the same time, we learn that parts of us are indeed infinite; yoga teaches us to see ourselves beyond the limitations of our bodily functions.

You Should Also Read:
Tadasana, or Mountain Pose
A Simple At-Home Restorative Sequence


Related Articles
Editor's Picks Articles
Top Ten Articles
Previous Features
Site Map





Content copyright © 2023 by Korie Beth Brown. All rights reserved.
This content was written by Korie Beth Brown. If you wish to use this content in any manner, you need written permission. Contact Korie Beth Brown for details.