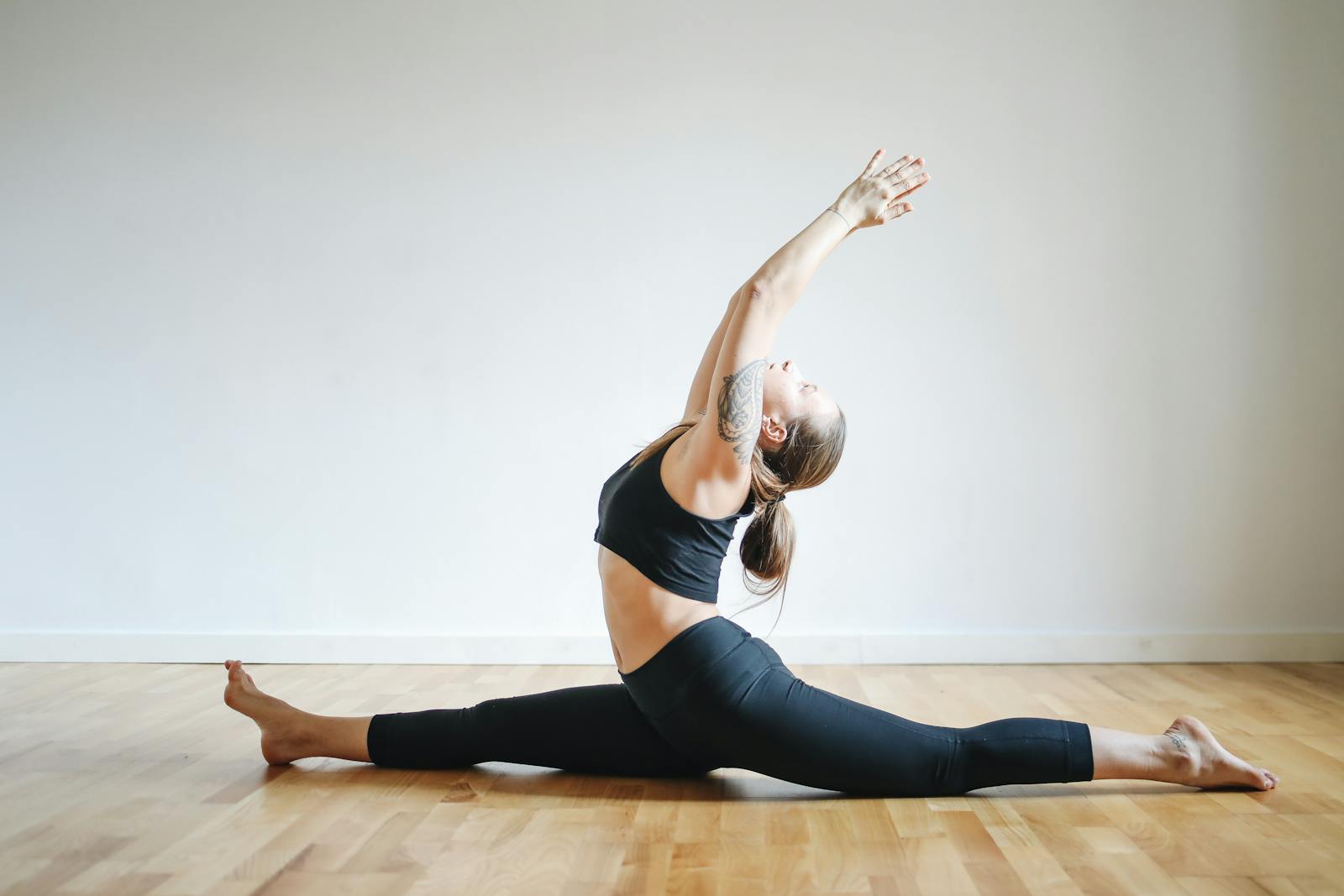 Patanjali begins the Yoga Sutras with the phrase Yoga citta vritti nirodha, which in English translates to "Yoga calms the disturbances of the mind." When we practice, we are thus turning over those thoughts that stand in the way of our progress. Why is this so important?

Yoga philosophy holds that we are all connected, and that our energy therefore affects that of the rest of the world. It follows, then, that vritti, or fantasy and illusion, do more than just keep us stuck; they actually are negative influences on the entire planet. That in itself is quite a concept; when we work on ourselves, we then impact the people around us, who then go on to influence the people around them, and so on and so forth – rippling out to then engage everyone and everything in existence. It also follows, then, that it's important to understand what negativity actually is and what it does to us and our fellows.

Another word for vritti is vikalpa, which can be understood as those thoughts that pull us away from our highest calling. When we mire ourselves in vikalpa, we get more than stuck; it's as if dirt covers our spirit, preventing others from recognizing our shining essence. We become consumed with doubts and lose the will to move forward. This sometimes happens at so deep a level that we aren't aware, spending our days in avoidance behaviors. We might occasionally think about what we really want and how to achieve it, but then dismiss the idea as "daydreaming" or "an impossibility."

Then we come to yoga. We spend time on the mat, and we begin some form of meditation. We begin to understand that some "dreams" are more than just idle thought – in reality, they are the deepest longings of our soul. We realize our thinking is backwards: we use people and value things. We begin to see that what we consider "important" may or may not be, and we then start to re-evaluate our lives.

In 2020, the pandemic has been a great leveler. Of what use is the latest makeup look when one goes outside in sunglasses and a mask? What do we do with our days when we can't go to the mall or "make the scene" at the latest trendy nightclub? Is our job "essential"? Is a "perfect yoga body"? What happens to our yoga practice when we can't put on our trendy leggings and show up at that amazing studio? These are all questions that cause us to consider the vritti or vikalpas that keep us from connecting to our inner truths.

In Indian folklore, the monkey god Hanuman turns our ideas topsy-turvey, helping us to realize that our "truths" may be illusion and vice versa. This is then metaphorized by the pose Hanumasana, or the splits. Can we come to the mat more willing to stretch ourselves, both physically, mentally, and emotionally? Can we use our inner disturbances to conversely find more peace of mind? Yoga citta vritti nirodha tells us to be willing to question, to be open to new ideas, and to move forward even when we don't see an immediate improvement. In this way, little by little, we move ourselves forward.

You Should Also Read:
A Simple Heart Chakra Practice
Equal Breathing, or Sama Vritti


Related Articles
Editor's Picks Articles
Top Ten Articles
Previous Features
Site Map





Content copyright © 2023 by Korie Beth Brown. All rights reserved.
This content was written by Korie Beth Brown. If you wish to use this content in any manner, you need written permission. Contact Korie Beth Brown for details.