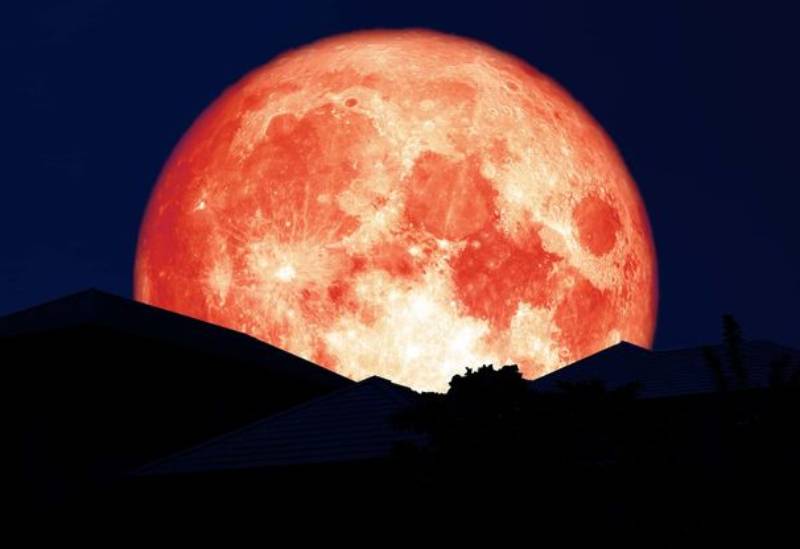 Our nearest neighbor in space is on show for us most nights – and some days. Here are some Google doodles celebrating our relationship with the Moon.
Summer Solstice and Strawberry Moon
In many cultures, full moons are named for an attribute of that month's time of the year. For some, the June full moon is the Strawberry Moon because the strawberries ripen then. In 2016 the Strawberry Moon fell on the northern hemisphere summer solstice. This won't happen again until 2062.
Mid-Autumn Festival 2017
An ancient Moon festival is still popularly celebrated in China and by Chinese people worldwide. It involves the harvest, future prosperity and the joy of family and friends gathered under the full Moon. Many folk tales tell how
Chang'e, the Moon goddess and her rabbit Yutu
(Jade Rabbit) came to be on the Moon.
In recent times, the Moon goddess has a new story. China has sent a series of probes to the Moon.
Chang'e 1
and
Chang'e 2
were orbiters.
Chang'e 3
landed on the Moon with a rover called Yutu. It was the first soft landing since the Soviet Union's
Luna 24
38 years before.
Chang'e 4
, accompanied by Yutu-2, was the first probe ever to land on the far side of the Moon. And in December 2020,
Chang'e 5
landed and returned samples to Earth.
Total Lunar Eclipse
A doodle on June 15, 2011 showed a lunar eclipse as it happened, live imagery being provided by Slooh. Slooh is a robotic telescope service that can be viewed live through a web browser. For 100 minutes, as the eclipse proceeded, the doodle updated every two minutes using real-time footage from cameras at key locations. In addition, there were audio narrations from astronomers.
Discovery of Water on the Moon 2009
For years and years the Moon had been described as "bone dry". So NASA got a lot of attention when it announced that they had evidence of "significant" water there. Their LCROSS probe completed its mission by crashing into Cabeus crater at the south pole. This created a debris plume that scientists analyzed. In it, they found abundant signs of water ice.
This was such an exciting development that Google asked doodler Jennifer Hom to "have this doodle sketched, drafted, finished, and live on all our homepages in four hours." A wet-looking Moon with a plume formed one letter
O
of Google.
Yuri Kondratyuk's 115th Birthday
Yuri Kondratyuk was born Aleksandr Shargei in the Ukraine. A gifted student studying engineering at a prestigious polytechnic, his formal education was stopped by World War I. He was drafted into the army, became a warrant officer, and sent to the Caucasus front. Shargei left the army in 1917 when the Russian Revolution ousted the tsar. But as an intellectual and a former officer in the tsar's army, he would be seen as an enemy of the people by the Bolshevik authorities.
Friends obtained forged ID papers to turn Aleksandr Shargei into Yuri Kondratyuk. Leaving his home in the Ukraine, Kondratyuk eventually settled in Novosibirsk in Siberia. He died fighting for Russia in World War II.
But what was his connection with the Moon? And why did Neil Armstrong take a handful of dirt from outside Kondratyuk's old home in Novosibirsk when he visited the former USSR?
Aleksandr Shargei had spent his spare time in the Caucasus filling notebooks with his ideas on space travel. The notebooks and some unpublished work were smuggled out of the Soviet Union after World War II. He was a visionary, but also an engineer. One of the things he outlined, complete with calculations, was an efficient way of getting a manned spacecraft to the Moon and back.
Fast forward to the 1960s when NASA was challenged with getting a man to the Moon and safely home again. Aerospace engineer John C. Houbolt persuaded them to go for the LOR (lunar orbit rendezvous), sometimes referred to as "Kondratyuk's route". The whole space ship wouldn't have to land on the Moon. A lander would leave the main craft in lunar orbit as it landed on the Moon. Then they would rendezvous in lunar orbit for the return.
That made it possible for NASA to get astronauts to the Moon before the decade was out.
50th Anniversary of the first Moon landing
Plenty of unmanned missions have gone to the Moon. But the excitement of getting up close and personal was experienced only by nine Apollo missions. Twelve people actually stood on the Moon, the first being the
Apollo 11
astronauts.
Google did the anniversary up proud. The doodle shows an astronaut stepping onto the Moon. An animated video was narrated by Michael Collins, the
Apollo 11
command module pilot. On the
Google archive page
, there's also a video showing the Google team meeting with NASA and some archive footage.
NOTE: This article can't include links to all of the doodles, but there are more in the Astronomy Forum.
You Should Also Read:
Summer Solstice - St John's Day
Lunar Eclipses
Apollo 11: The Inside Story - book review


Related Articles
Editor's Picks Articles
Top Ten Articles
Previous Features
Site Map





Content copyright © 2021 by Mona Evans. All rights reserved.
This content was written by Mona Evans. If you wish to use this content in any manner, you need written permission. Contact Mona Evans for details.