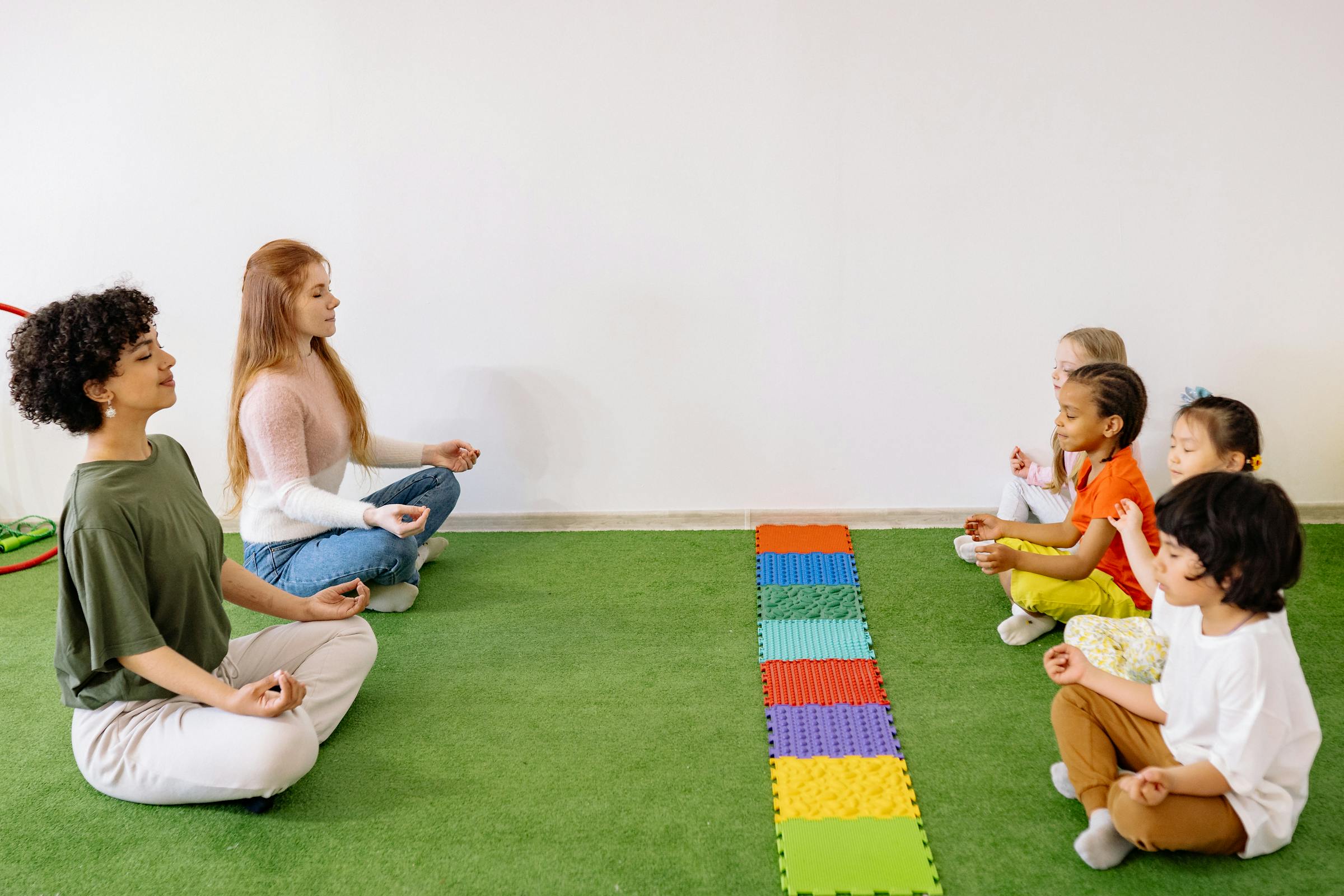 In February, 2020, the National Center for Complementary and Integrative Health released a yoga-centered article in its NCCIH Digest for Health Professionals. For those belonging to the TL;DR school, the central point was this: yoga has proven health benefits for the young and old, as well as for specific populations in between. For those of us willing to read more, here are five highlights:

Children and adolescents have been shown to benefit from a regular yoga practice. Yoga reduces hyperactivity and inattention in as little as two sessions weekly. Many other studies have been completed as well, all of which show that yoga reduces anxiety. However, more research is still needed to scientifically prove this claim.

At the other end of the life spectrum, older adults have been increasingly turning to yoga. A few studies have demonstrated that yoga aids in brain plasticity and development. However, because the aged are more prone to injury, care must be taken to choose an appropriate level of activity.

For young and middle-aged adults, experiments have returned mixed results. Yoga seems to reduce stress, improve balance, and accentuate positive mental health. In addition, the practice seems to help people overcome bad habits such as smoking or poor food choices. When scientists looked at yoga as a way to help with weight loss, they found that the benefits increased with longer and more vigorous asana practice and information about better eating habits; in other words, there's not a lot of difference between yoga and other forms of exercise.

The results are more positive when it comes to specific conditions. A few experiments have focused on skeletal or muscular problems such as fibromyalgia, arthritis, and neck pain. Others have looked at the use of yoga as treatment for chronic illnesses such as asthma, cancer, and multiple sclerosis. Still others have examined the combination of yoga and such ongoing conditions as diabetes, irritable bowel syndrome, and menopause. All of these have shown that yoga works as complementary medicine – in other words, that it helps to decrease symptom severity when combined with traditional medical treatment. However, these results are considered preliminary, and more studies are needed before a clear connection can be drawn.

Science works by a process of replication. In other words, scientists don't complete one study and consider the research done. To be considered established medical fact, a certain protocol is followed. Appropriate studies use a random variety of subjects and set up two groups: a 'control' group which sets a baseline, and a 'test' group which is completely the same except for one variable, in this case the addition of yoga. It's important that the test be repeated a number of times to ensure that what happened wasn't because of chance. It's also important that the test involve a large group of people who are randomly selected to ensure that the result works across a range of subgroups. All of this explains why research moves at a slower pace than anecdote; someone you know may have had good results, but the lack of scientific rigor in one example doesn't allow scientists to apply the results to all situations.

Even taking the above into account, however, it's obvious that the medical profession is beginning to take yoga more seriously as complementary medicine. While not conclusive, many different experiments show a connection between yoga and better health, in a number of different areas. That's good news for those of us who practice!

for more information:
National Center for Complementary and Integrative Health. "Yoga For Health: What the Science Says." NCCIH Clinical Digest, February 2020. https://www.nccih.nih.gov/health/providers/digest/yoga-for-health-science


You Should Also Read:
Yoga and Fibromyalgia
Criteria for Good Yoga Research
Review of Yoga for Healthy Aging


Related Articles
Editor's Picks Articles
Top Ten Articles
Previous Features
Site Map





Content copyright © 2022 by Korie Beth Brown. All rights reserved.
This content was written by Korie Beth Brown. If you wish to use this content in any manner, you need written permission. Contact Korie Beth Brown for details.