Dreaming of Your Ex Interpretation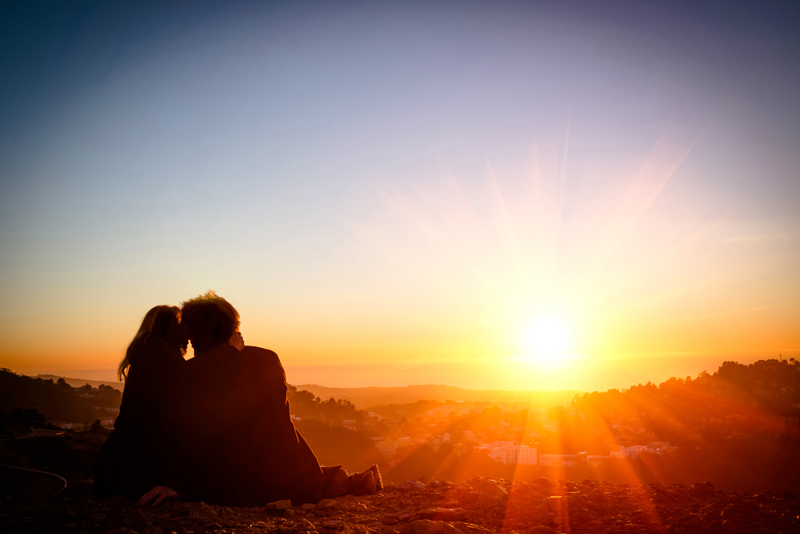 "I've been having dreams that I am back with my ex-boyfriend. I am currently married and these dreams make me feel uneasy. What do they mean?"(S.J.P)

Ah, a dream about a past love. How this panics the otherwise content dreamer who believes he or she has moved on. Would it offer a measure of relief to know that dreams like this are commonplace and do not necessarily indicate that you subconsciously wish to reunite with a former lover?

Unfortunately, the details of this dream are scanty. Details are of immense help if the dreamer would like more specific feedback. What is going on in the dream? Where are you? What are you doing? What are your feelings in the dream? Happy, angry? If the dream symbols were lacking, what real, waking life clues can you share? What was your real life break-up like? Who broke up with whom? What were the reasons you broke up? (I understand that this information is beyond the dream but it is helpful for me to tap into the big picture and relate the dream in context to the dreamer's life.) Alas, I had none of the above except for the simple explanation that this dreamer is having dreams about her ex so this is all I can offer:

The dream symbols

Ex-boyfriend. The ex is a symbol of the dreamer's past. It doesn't necessarily mean the actual person (the ex) but more likely the dreamer's general past at the time he or she was with this person.

The interpretation

Going with the minimal details, I have to assume that the dreams are pleasant, that being with her ex, at least during the dreams, elicits enjoyable feelings since when she awakens, they make her feel uneasy because she is married to another man in her waking life. This dream would convey an entire different message if she was not happy being back with her ex in the dream. But assuming these ex dreams are pleasant, they most likely indicate the following possibilities:

Regrets, yearnings

If you dream of your ex, reflect on your feelings you felt in the dream. Then, consider what in your waking life is lacking. What is it that you are yearning for? It rarely is the actual person but the feelings you felt when you were in that relationship. For many dreamers, this means yearning for youth, for freedom or independence. Consider how you perceived yourself while you were in the relationship. Stronger? Carefree? In this dream's case, being a girlfriend is a lot more liberating than being a wife. Could she be yearning for carefree days?

Dreamers also dream of past loves if they harbor regrets about how they behaved in those relationships or how they broke up. They might not regret breaking up but might have guilt about why or how they exited. Their dreams might take them back to relive and redo.

Unresolved feelings or business

During dreams, dreamers can try to resolve feelings or complete what they subconsciously might feel is unfinished business between them and their past loves. Were things left unsaid?

Imaginary escape from current situation

If your current relationship is stressful or unhappy, it is common to dream about other past relationships as a way to mentally escape a dissatisfying situation. This does not indicate that the dreamer desires to leave a current relationship to return to a former one. It simply is a quick way to find relief from the mental pressures of the present situation. Isn't it telling that as a dreamer dreams of past loves when he or she is discontent with a current relationship the dream of the ex focuses on the pleasant past times and not the unpleasant times that caused the break-up? The conscious mind needs relief and the subconscious mind finds pleasant memories to provide it. In reality, the ex is an ex for probably good reasons.

Dream Therapy

I encourage this dreamer to reflect on her marriage and her feelings about herself. While she could be entirely content with her marriage and spouse, dreaming of her ex at the very least indicates that there is something about her past self she could be missing. Being a girlfriend is a very different role than being a wife. There are responsibilities and expectations beyond being a carefree companion. Perhaps this dream is helping her juxtapose the two roles she has played in her waking life. Dreamer, search your heart to see which personality traits, attitudes and habits you had as a single woman that you enjoyed and how you can bring them into your current approach to married life. If your marriage is otherwise positive, consider reprising some of your girlfriend qualities for a more fulfilling marriage. Marriage doesn't mean you have to be bound, boring, serious.



Related Articles
Editor's Picks Articles
Top Ten Articles
Previous Features
Site Map





Content copyright © 2022 by Lori Chidori Phillips. All rights reserved.
This content was written by Lori Chidori Phillips. If you wish to use this content in any manner, you need written permission. Contact Lori Chidori Phillips for details.