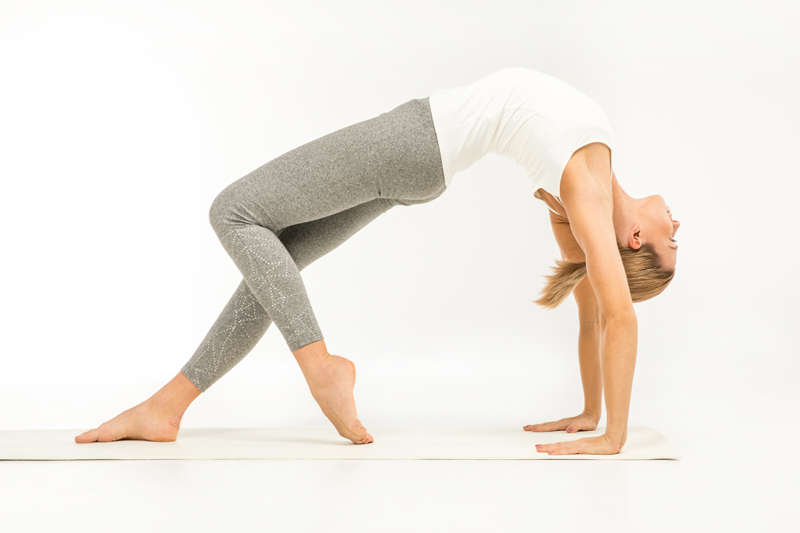 Yoga today is a curious mixture of old and new. Many famous yoga teachers of the last few decades, such as Bikram Choudhury (founder of the eponymous style) and David Swenson (a practitioner of Ashtanga Yoga), base their styles on traditional teachings. Others, such as Shiva Rea, Rod Stryker, and Ana Forrest, use traditional yoga but also incorporate diverse aspects of spirituality. All lineages, however, wrestle with a similar question, that of nomenclature. Why use the traditional Sanskrit terms in modern yoga classes?

One reason for not using the Sanskrit names, of course, is to move Yoga away from its Hindu roots, thus making the practice of yoga available to those who wish to use yoga for exercise but stay faithful to a spiritual tradition that does not allow for Eastern beliefs. Another reason for using the vernacular is to incorporate yoga asanas into hybrid classes such as Acro-Yoga, Yogilates, or Yoga Booty Ballet. Finally, there are those who find foreign terms difficult or annoying and would prefer not to use them.

Just as there are reasons for avoiding the Sanskrit terms, however, there are reasons for incorporating them. One is to honor yoga's roots. The discipline has a long and storied history in India, its native land. The Yoga Sutras were written by Patanjali around the second century in an effort to codify and organize yogic practice. Seven hundred years before this, however, the Bhagavad Gita, also considered crucial to yoga theory, was written. Written even earlier, Hindu and Buddhist holy books are also considered part of the yogic tradition. In fact, there are some that believe that yoga goes back to ancient shamanic practice; archaeologists have discovered statues depicting yoga poses that date from 3000 B.C.E. One way to remember the roots of the practice is to use the original Sanskrit names for the poses.

Another reason for using Sanskrit is to respect the complexity of the yoga tradition. The Yoga Sutras name eight limbs of yoga, with movement being only one of them; each limb has its Sanskrit name. Using the traditional terms gives the practitioner a concrete way to remember that yoga can be more than just an exercise system; it is also a complete program of connecting one's body, breath, mind, and spirituality to whatever one considers to be the Ultimate Divinity – God, the universe, or simply a tradition which yokes one to the immense numbers of other practitioners. One does not have to embrace Hinduism or Buddhism to benefit from the spiritual aspects of yoga, and becoming familiar with the Sanskrit allows for a more complete understanding of the more esoteric aspects of the practice.

Sanskrit names do more, however, than connect yogis and yoginis with the past and with each other. They are much more specific than the translations indicate. Many of the names are idiomatic, recalling legends or expressions; the translated names lose these connections. Many of the translations are inconsistent, inaccurate, or simply misleading: why exactly is it called "Candy Cane" pose, anyway? And how is "Crescent Pose" different from other poses resembling a crescent? The Sanskrit names indicate the longevity of particular poses (as opposed to those added or modernized by current practice) as well as differentiate between asanas that are structurally similar but provide different benefits.

One's reasons for learning and practicing yoga will no doubt decide whether or not one is comfortable with a class that incorporates Sanskrit. Like chanting, it is a part of yoga that can make one's practice deeper and more meaningful if one chooses to utilize it. Being open to the Sanskrit terminology can enrich one's Yoga practice, as it opens the practitioner up to the many styles that embrace the language. In the end, it is of course an individual choice.





Related Articles
Editor's Picks Articles
Top Ten Articles
Previous Features
Site Map





Content copyright © 2023 by Korie Beth Brown. All rights reserved.
This content was written by Korie Beth Brown. If you wish to use this content in any manner, you need written permission. Contact Korie Beth Brown for details.